Ford, GM, BMW and Others are Jointly Developing Blockchain-Powered Vehicle History PoC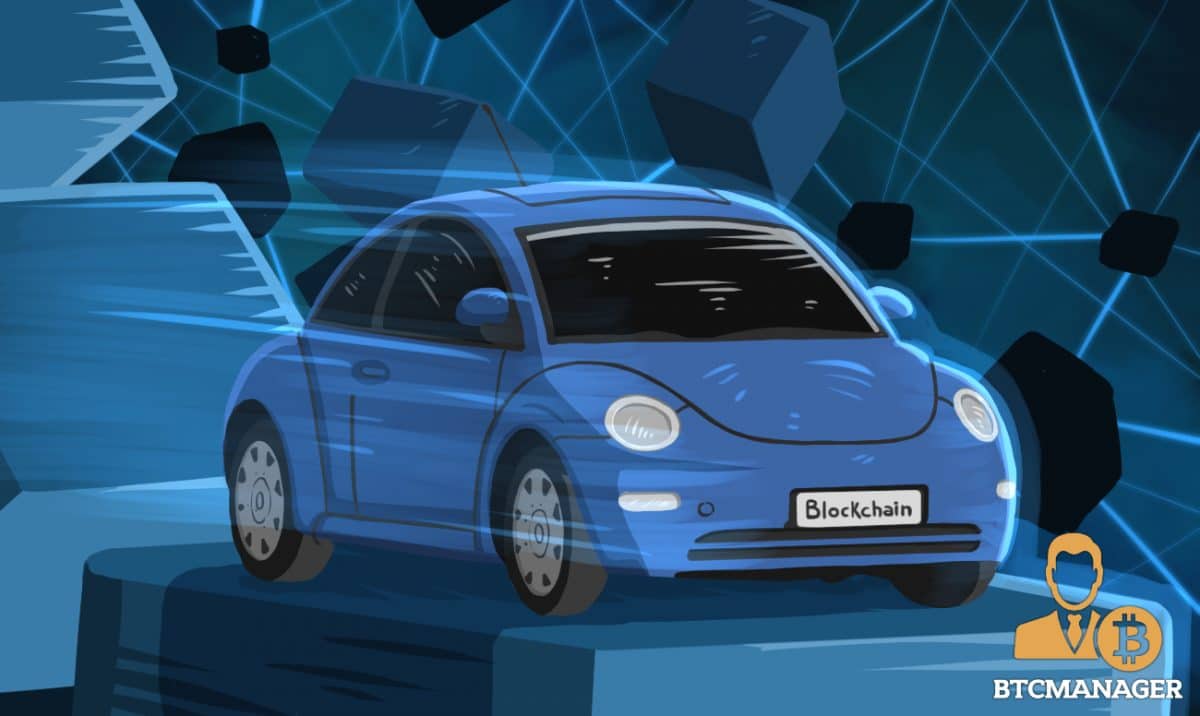 Automobiles giants including GM, Ford, BMW, Renault, and Honda among others, are coming together to leverage blockchain technology to explore new and disruptive ways to manufacture cars and diversify revenue streams. This, according to a Forbes report published on October 24, 2019.
Blockchain to Help with Vehicle Identity Proof-of-Concept
Before being razed to the ground because of the foreign manufacturing of U.S. vehicles, Detroit, Michigan used to be one of the global hotspots in the early 2000s with regard to everything auto industry.
From employing close to 330,000 auto industry professionals in the heyday of 2000 to approximately 89,000 employees in 2010, the Detroit auto industry has witnessed a steep fall in its productivity and international goodwill.
Now, in a bid to rejuvenate the local auto industry, auto manufacturers in Detroit and other cities are focusing on distributed ledger technology (DLT) to streamline the manufacturing process, data handling, and dilute revenue streams.
As members of the Mobility Open Blockchain Initiative (MOBI), multiple automobiles juggernauts are temporarily setting aside their competitive flair to work together for the development of a vehicle identity proof-of-concept that tracks the entire life of a car.
This proof-of-concept is perhaps of most interest to the involved parties as it aims to track a car's history on a blockchain and could eventually be used to create a common link among vehicles to enable them to communicate with each other, track speed, location, the direction of travel, braking, and driver intention.
MOBI is a Los Angeles-based consortium that comprises of major auto manufacturers from around that are looking to explore the potential benefits of blockchain technology to help their respective business models.
Commenting on the development, Lucy Hakobyan, 29, head of the program at MOBI and a former PwC senior associate, said:
"We are moving towards a new era of mobility as a service and creating an economy for pay-for-use, connected vehicles with car wallets and tokens."
Adding:
"Blockchain keeps auto manufacturers in the value chain and gives them a major role in intermediating new revenue streams."
Blockchain on the Road
Despite the scalability speed breaker, blockchain technology is increasingly being used by auto manufacturers to foster a self-sustaining machine-to-machine (M2M) economy.
As reported by BTCManager on April 29, 2019, Germany-based DLT non-profit IOTA had announced a partnership with British auto manufacturer Jaguar to enable the latter's driver to earn MIOTA altcoin as a reward for sharing data.