Former Mozilla Executive Accuses Google Of Sabotage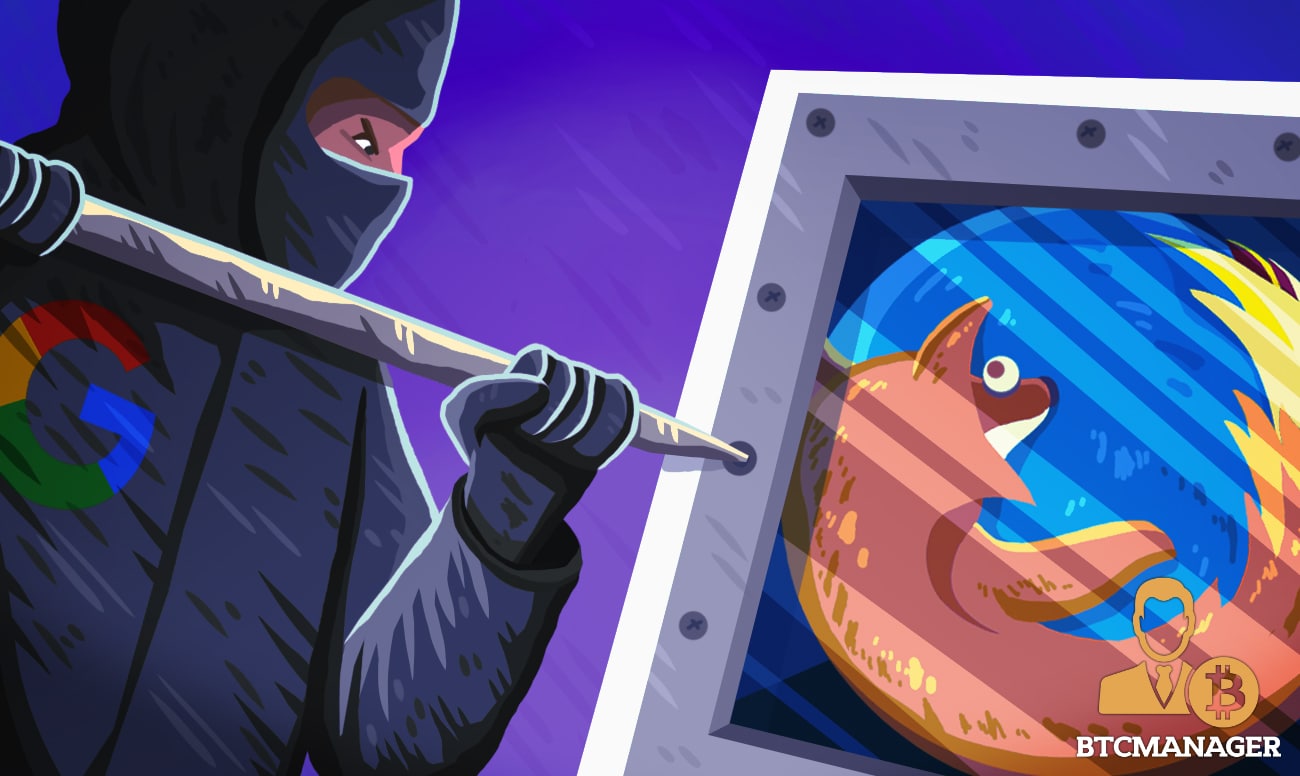 Jonathan Nightingale, a tech professional who formerly worked at Mozilla, has made detailed allegations that technology giant Google has been sabotaging Firefox, Mozilla's browser. Nightingale claims Google has been acting in this manner for years in order to provide Google Chrome with an advantage.
The Intricate Relationship
The connection between Google and Mozilla is a complex one to say the least. While Alphabet, Google's parent company, and Mozilla both offer competing services in the realm of browsers, the two software corporations are also intertwined in terms of revenue-producing partnerships.
Initially, Google's partnership with Mozilla revolved around the fact that Google and, in turn, its parent company Alphabet, paid Mozilla to make Google the default search engine on its Internet browser, Firefox. The partnership was a lucrative one for both parties, as Google grew its reach and its revenue while Mozilla received royalty checks stemming from the partnership.
So lucrative was the partnership for Mozilla that it was eventually revealed that much of its revenue stemmed from the royalty checks sent by Google. In its 2007 annual report, Mozilla stated:
"Today, the majority of Mozilla Corporation revenue is generated from global browser search partnerships, including the deal negotiated with Google in 2007 following Mozilla's termination of its search agreement with Yahoo/Oath."
In 2008, Google launched its own internet browser called Chrome. Following the beta release of the explorer, Google also swapped out Firefox for Chrome as the default explorer within its search engine.
Speaking to Computer World at the time, Mozilla's Chief Operating Officer (COO) at the time, John Lilly, explained that the relationship between the two parties had morphed into a more convoluted one with the emergence of Chrome. He said:
"We have a fine and reasonable relationship. But I'd be lying if I said that things weren't more complicated than they used to be."
However, despite the increasing complexities, Mozilla planned to continue to uphold its partnership with Google due to two major reasons. First, Mozilla is dedicated to bettering the Internet landscape by providing mostly open source software.
Therefore, informed by its altruistic intentions to grow the Internet, as well as other related technologies, Lilly explained:
"Companies cooperate in certain areas and compete in other areas all the time. We're cooperating with Google because we believe that search is a fundamental entry point to the Web, and right now, Google gives the best search experience. But the relationship won't be forever."
The second reason is, of course, the revenue stemming from the partnership.
A series of "Unfortunate Oopsies"
The relationship between Mozilla and Google became strained as the two continued to compete in the same market space. Soon enough, accusations began to flow from Mozilla employees about a less than fair Google.
A Mozilla Program Manager named Chris Peterson accused Google of making Youtube performance slower on the Firefox explorer in July 2018. Peterson alleged that Google was aware that both Firefox and Edge, Microsoft's browser, were performing better with regard to loading the popular video sharing platform YouTube and decided to switch to a Javascript library which was incompatible with Firefox.
Peterson believed Google acted in this manner in order to balance out the performance issues and to make it seem that the two explorers were evenly matched. He recommended that users should restore the prior performance by downloading a plugin designed by the Mozilla team.
The latest accusations, however, detail a concerted and sustained effort by Google to sabotage Firefox, despite their partnership. John Nightingale worked at Mozilla for eight years, starting in 2007. Referencing their long-standing partnership, confirmed that much of Mozilla's revenue did indeed result from its deal with Google.
In a series of tweets, Nightingale explains that the relationship between the two parties actually deteriorated with time, despite Google's insistence that they were loyal to each other. Nightingale began the expose' saying:
When chrome launched things got complicated, but not in the way you might expect. They had a competing product now, but they didn't cut ties, break our search deal – nothing like that. In fact, the story we kept hearing was, "We're on the same side. We want the same things."

— Johnathan Nightingale (@johnath) April 13, 2019
Nightingale believes that on an individual level, most employees at Google had pure intentions with regard to their dealings with Mozilla. However, on a macro level, the parent company had other plans. Nightingale details the somewhat underhanded tactics by Google stating:

But Google as a whole is very different than individual googlers. Google Chrome ads started appearing next to Firefox search terms. gmail & gdocs started to experience selective performance issues and bugs on Firefox. Demo sites would falsely block Firefox as "incompatible."

— Johnathan Nightingale (@johnath) April 13, 2019
While much of this is not uncommon in the software market, it is definitely underhanded between partners. When confronted, Google would attribute the bugs to what Nightingale refers to as 'oops' and would then work to rectify the issues. However, the 'oops' happened several times which Nightingale believes cannot be accidental given the expertise of the people working at the tech giant.
"Over and over. Oops. Another accident. We'll fix it soon. We want the same things. We're on the same team. There were dozens of oopses. Hundreds maybe? I'm all for "don't attribute to malice what can be explained by incompetence" but I don't believe Google is that incompetent."
Eventually, Firefox lost a significant number of users due to consistent performance issues. "I think they were running out the clock. We lost users during every oops. And we spent effort and frustration every clock tick on that instead of improving our product. We got outfoxed for a while and by the time we started calling it what it was, a lot of damage had been done."
Nightingale's revelations were informed by the continuing issues seen on the Sidewalk labs project, an Alphabet-owned smart city project for Nightingales city of residence Toronto. The project has stalled a number of times due to 'oops' which Nightingale alleges are intentional. "But I see the same play happening here in my city and I don't like it," he concludes.