Mozilla Firefox Web Browser Adds Anti-Cryptojacking Functionality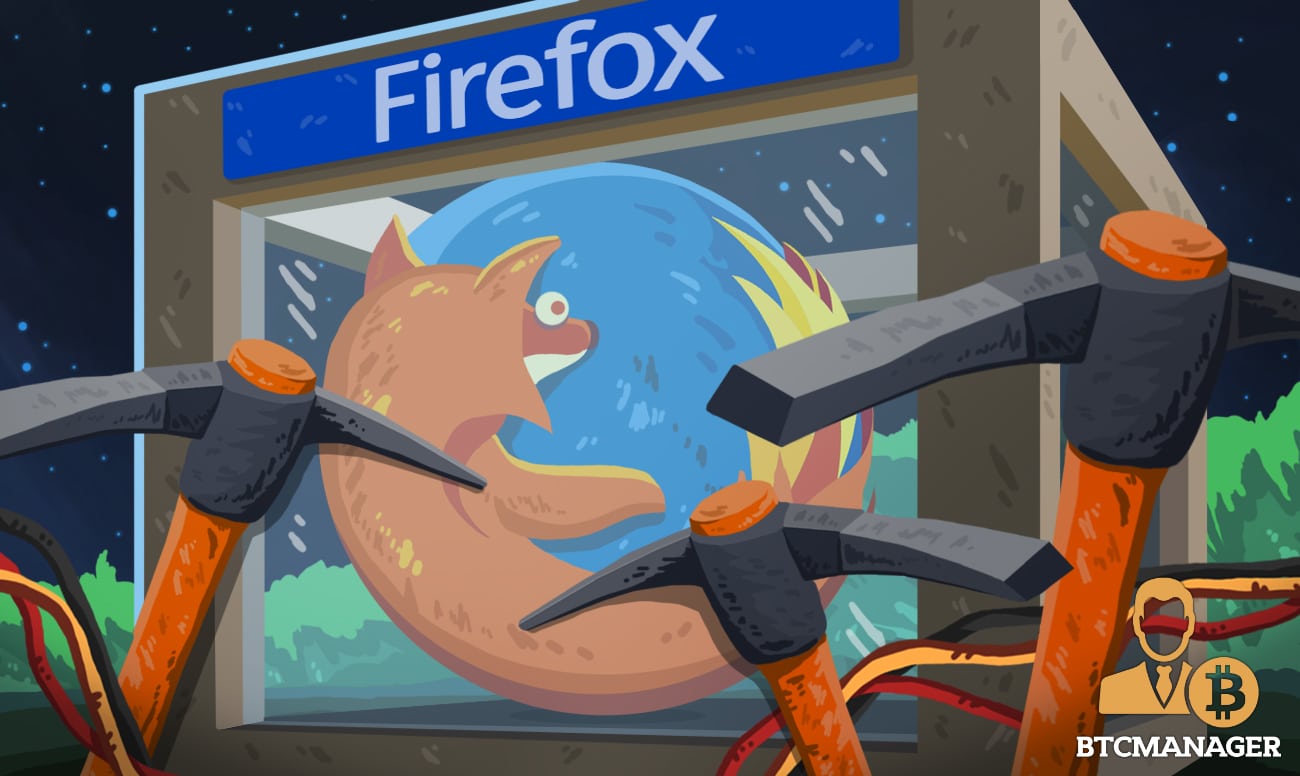 Firefox, a free open-source web browser developed by Mozilla, a global non-profit organization that claims to be dedicated to putting web surfers in control of their online activities, has added anti-cryptojacking and fingerprinting functionality to Firefox Nightly 68 and Beta 67 versions, according to a blog post on April 9, 2019.  
Firefox Users Immune to Cryptojacking
As stated in its blog post, the Mozilla team has successfully completed the ant-cryptojacking and fingerprinting feature it promised to integrate into the Firefox web browser last year.
For those who are unaware, cryptojacking is a process whereby bad actors remotely gain access into a person's computer and install malware like Coinhive on the computer, in a bid to use the victim's system resources to mine cryptocurrencies such as Monero (XMR), without the consent of the victim.
In a fingerprinting attack, on the other hand, a hacker infects certain malicious scripts in a victim's computer and the malware will in turn copy the entire configuration settings of the victim's computer to develop a digital fingerprint that could be used to track the person's activities across the web.
To combat these lethal threats, Firefox says it joined forces with Disconnect, a firm that claims its primary objective is to make the web faster and more private, to collate a comprehensive list of web domains that install fingerprinting and cryptojacking malware on people's computers.
As a result of the hard work of both the Firefox and Disconnect teams, the former has made it clear that the users of Firefox Nightly 68 and its Beta 67 versions will be immune to both cryptomining and fingerprinting threats.
Importantly, Firefox has said that the anti-fingerprinting and cryptojacking functionality are not active by default, as such users who need them will have to manually enable the protections in their browser settings.
Activating Anti-Cryptojacking & Fingerprinting Protection
To activate the anti-fingerprinting and cryptomining protections, users are required to click on the main menu icon, select "Preferences," click on the "Privacy and Security" tab at the left-hand side of the page and select the "Custom" option  under "Content Blocking."
Finally, the user must click on the "Cryptominers" and "Fingerprinting" checkboxes to make the feature active.
While cryptojacking is a crime in some jurisdictions, it's handled differently in other regions. In March 2019, BTCManager informed that a Japanese court had acquitted a person accused of cryptojacking.