Formula One Team, Red Bull Racing Honda, Partners with Tezos to Create NFT Platform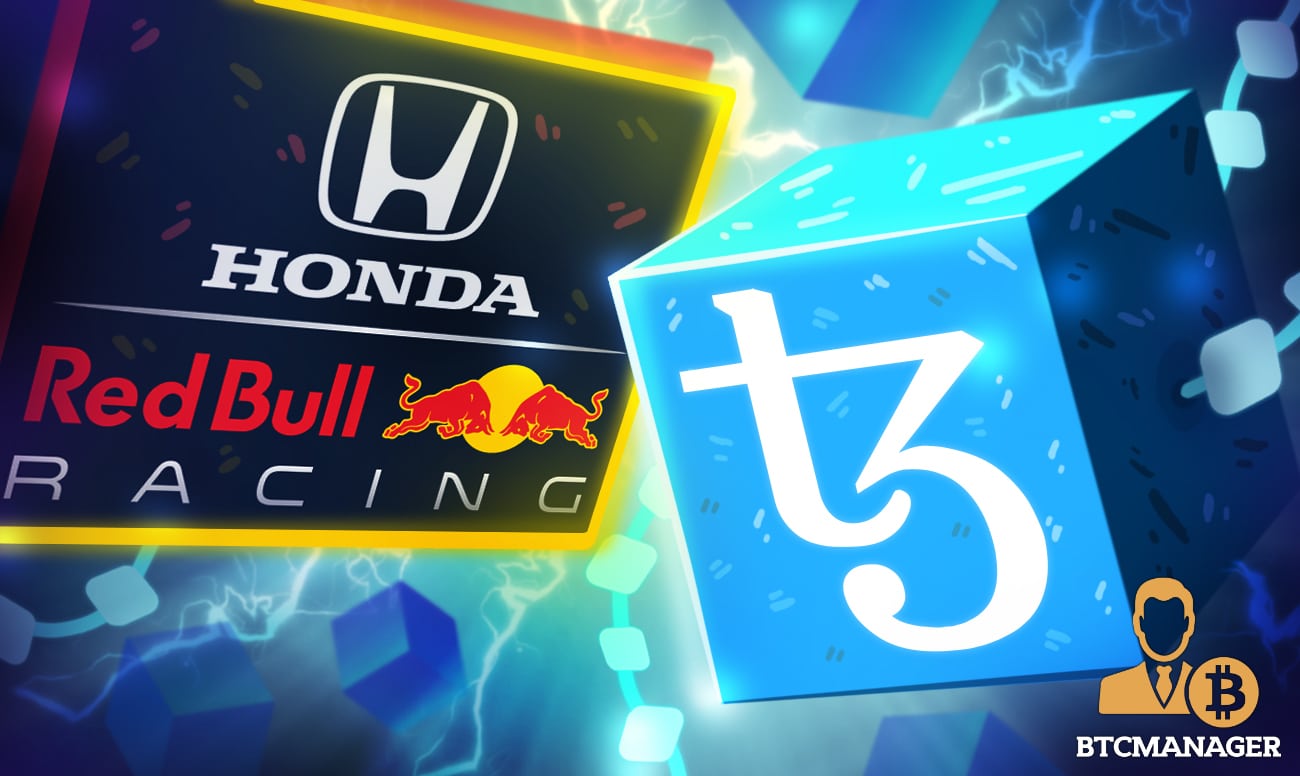 Tezos is now the official blockchain for Red Bull Racing Honda, a Formula One team, who will now build an NFTs platform for fan interaction, a press release on May 20 reveals.
Red Bull Racing Honda partners with Tezos
Red Bull Racing Honda describes the self-amending blockchain as the "world's most advanced and energy-efficient." These are distinguishing qualities that made them extend a multi-year technical partnership.
Out of this deal, Tezos' team will build the first-ever NFT fan experience for the Red Bull Racing Honda team.
This will go a long way, especially for Grand Prix fans whom the Coronavirus pandemic has heavily impacted. The release of several digital NFT collectibles will "provide new, unique and immersive experiences as part of its fan engagement platform."
One of Red Bull Racing Honda's primary considerations was energy efficiency and dedication to carbon neutrality. Unlike other smart contracting platforms, Tezos' existence doesn't impact the environment, perfectly aligning with the Red Bull Racing Honda's long-term future environmental ambitions.
Commenting, Red Bull Racing Honda Team Principal and CEO, Christian Horner, said:
"Designed to self-upgrade, Tezos' ability to remain at the cutting edge of blockchain technology makes it a natural fit for Red Bull Racing Honda. Crucially, its energy-efficient design also matches our own long-term future environmental ambitions, and as Formula One moves towards carbon neutrality, the low-impact methodology pioneered by Tezos will be a valuable asset."
In addition, Tezos is self-amending, making upgrades easier. It is also adaptable. As such, the protocol can quickly evolve to meet user's needs, all this while abiding by the defining tenets of blockchains.
Tezos as an Energy-Efficiency Edge
Recently, the sustainability of Proof-of-Work networks, like Bitcoin, has been called into question. Preceding May 19 market dump, Tesla—the world's most valuable manufacturer of electric cars—backtracked on their previous decision to accept Bitcoin.
Elon Musk and Tesla said they believed in Bitcoin and cryptocurrencies. However, their operations shouldn't be at the expense of the environment.
Concerns about the network's energy requirements and colossal carbon footprint have once again been revived, this time with a consequential impact on BTC prices.
Late April 2021, BTCManager reported on how popular NFTs were on the Tezos blockchain.