Tezos (XTZ) NFT Marketplace is Booming with Increasing DAU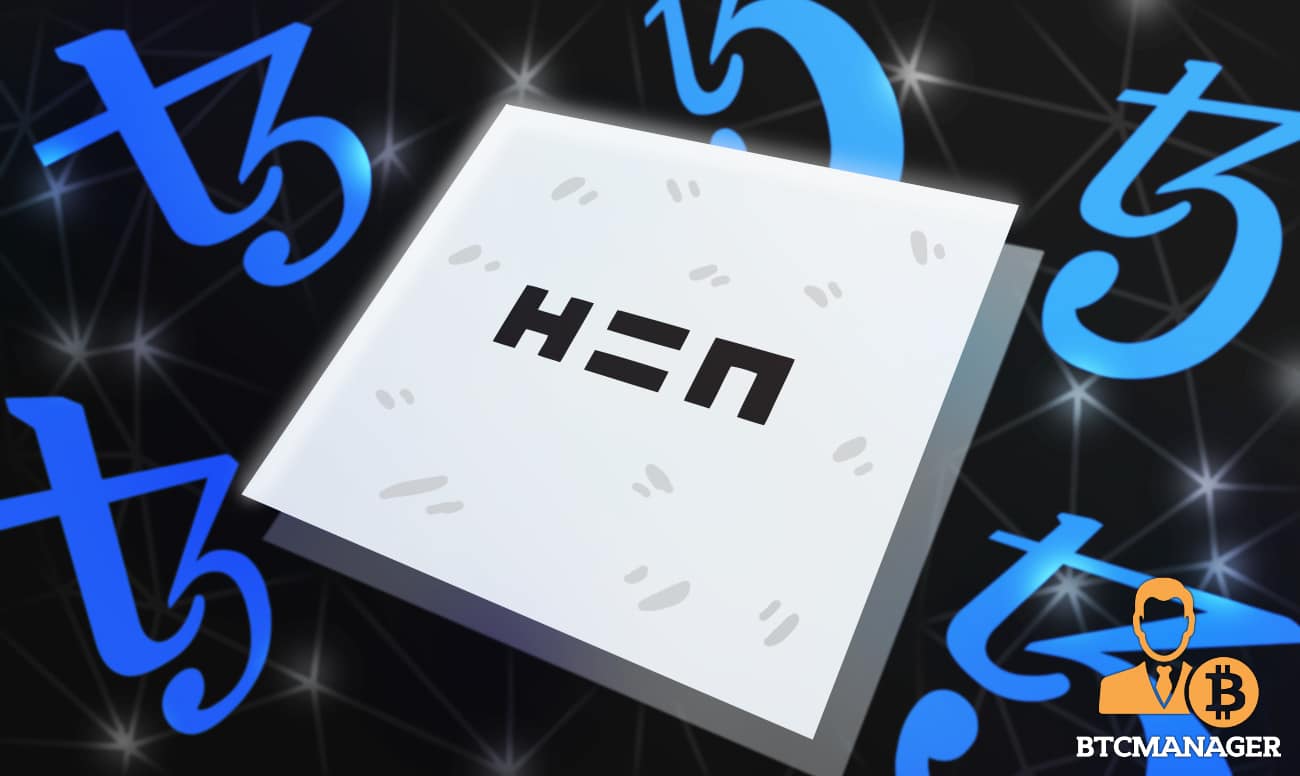 Hic et Nunc is a Tezos-based NFT marketplace that has recently acquired prominence thanks to the ongoing debate about the environmental impact of NFTs. The 2-month-old NFT marketplace 'Here and Now' has more Daily Active Users (DAU) than OpenSea's largest NFT marketplace.
Tezos Scaling into Better Services
Tezos is an open-source proof-of-stake (PoS) blockchain network designed to provide safety and code correctness. This platform is backed by a global community of analysts, validators, and builders. It would be best if you used Tezos tokens to interact with it.
Since Tezos operate a variation on the proof-of-stake consensus, it consumes less energy, making Hic et Nunc a less controversial choice. Tagging along with a name that translates to "Here and Now," the platform recently found itself in the trending when AI artist Mike Tyka chose to mint and sell his Portraits of Imaginary People there.
Better Option
The argument from the climate camp is that Ethereum's proof-of-work consensus is too energy-intensive, a point that's been leveled at Bitcoin a lot in the past. The problem is that NFTs can involve several transactions throughout their lifetime and are more complicated smart contracts than a basic ERC20 token. 
The network offers peer-to-peer transactions through its native XTZ cryptocurrency, Tezzie, via its decentralized platform by deploying smart contracts. 
The blockchain also facilitates decentralized applications (DApps) and is seen as a potential competitor to Ethereum. Tezos had the largest initial coin offering (ICO) of all time, raising $232 million, but dealt with major adversity and delays after its establishment. 
World Art Day Fundraiser
Just recently, the Tezos-native NFT platform H=N gained steam and launched the World Art Day fundraiser. H=N publicized the event via a brief press release from a Tezos ecosystem development foundation, TQ Tezos, not formally linked with H=N. 
Centered on a theme of "#NFTsforall," the fundraiser featured work from "200+ artists from 40+ countries", according to artist and collector jkwong. Every artist would form a 25-50 edition piece, with all of the pieces priced at one $XTZ.
OpenSea is an NYC-based marketplace for NFTs. The company claims to be the "first and largest marketplace for user-owned digital goods." It was established in 2018, following the CryptoKitties craze that ensued when Ethereum launched the ERC-721 and ERC-1551 non-fungible token standards. 
OpenSea has a marketplace for discovering, curating, trading, and collecting NFTs from creators, musicians, artists, gamers, and influencers led by Devin Finzer, CEO. Over the few months, transaction volume on the Hic et Nunc has grown widely, and its future seems bright.