Banque de France Conducts Cross-Border Central Bank Digital Currency Experiment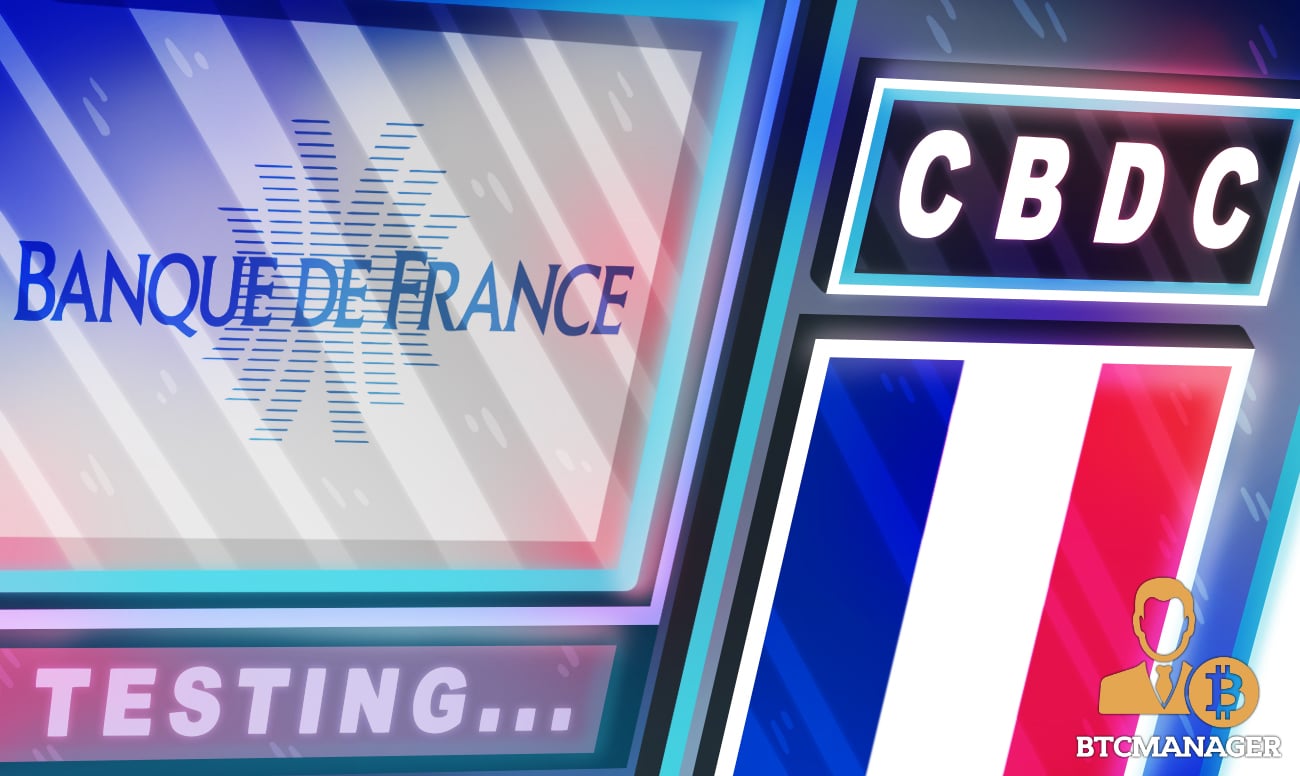 France's apex bank and Singapore's monetary authority have collaborated on a cross-border central bank digital currency (CBDC) project. The partnership is the latest example of the emerging international cooperation among central banks in CBDC development across the world.
Wholesale CBDC Pilot Between France and Singapore
According to an announcement issued on Thursday (July 8, 2021), the Bank of France and the Monetary Authority of Singapore (MAS) recently concluded a wholesale cross-border settlement transaction using an experimental CBDC. JPMorgan's blockchain unit Onyx also supported the pilot study which is the first by the Bank of France to utilize an automated market maker.
As part of the experiment, Onyx reportedly simulated international payments between Singapore and France using multiple CBDCs across a shared network between both countries. By so doing, the pilot study not only examined cross-border payment protocols but also simulated the modalities involved in cross-currency CBDC transactions.
The Bank of France announcement also stated that the study though constrained to two central banks could be extended to include not only multiple central banks but also commercial banks and other financial institutions across the world. Within this interconnected matrix of financial players, each entity will also retain independent control over the issuance as well as the distribution of their respective national CBDC.
Commenting on the success of the pilot, Valérie Fasquelle, the Bank of France's infrastructures, innovation and payments director, remarked:
"By experimenting the circulation of EUR CBDC in a shared corridor network, Banque de France and MAS tested the possibility to provide a link with other CBDCs all over the world. It is an opportunity to construct arrangements for multiple CBDCs models, improving cross-border payments and increasing harmonization of post trade procedures."
International Cooperation on Central Bank Digital Currencies
CBDC exploration and experimentation continues to gain momentum across the world. As previously reported by BTCManager, New Zealand is the latest country to signify its intention of examining the case for the creation of a national digital currency beginning with public consultations on the matter.
Earlier in July, Japan stated that its CBDC plans will take shape by the end of 2022 while calling for greater international cooperation to counter China's lead in the sector. Indeed, China continues to accelerate its digital yuan development and is expanding the utility of the planned e-yuan in collaboration with Hong Kong.
In the Caribbean, the Eastern Caribbean Currency Union recently launched its DCash digital currency project.