Friend.tech imposes penalties on fork users amid revenue slump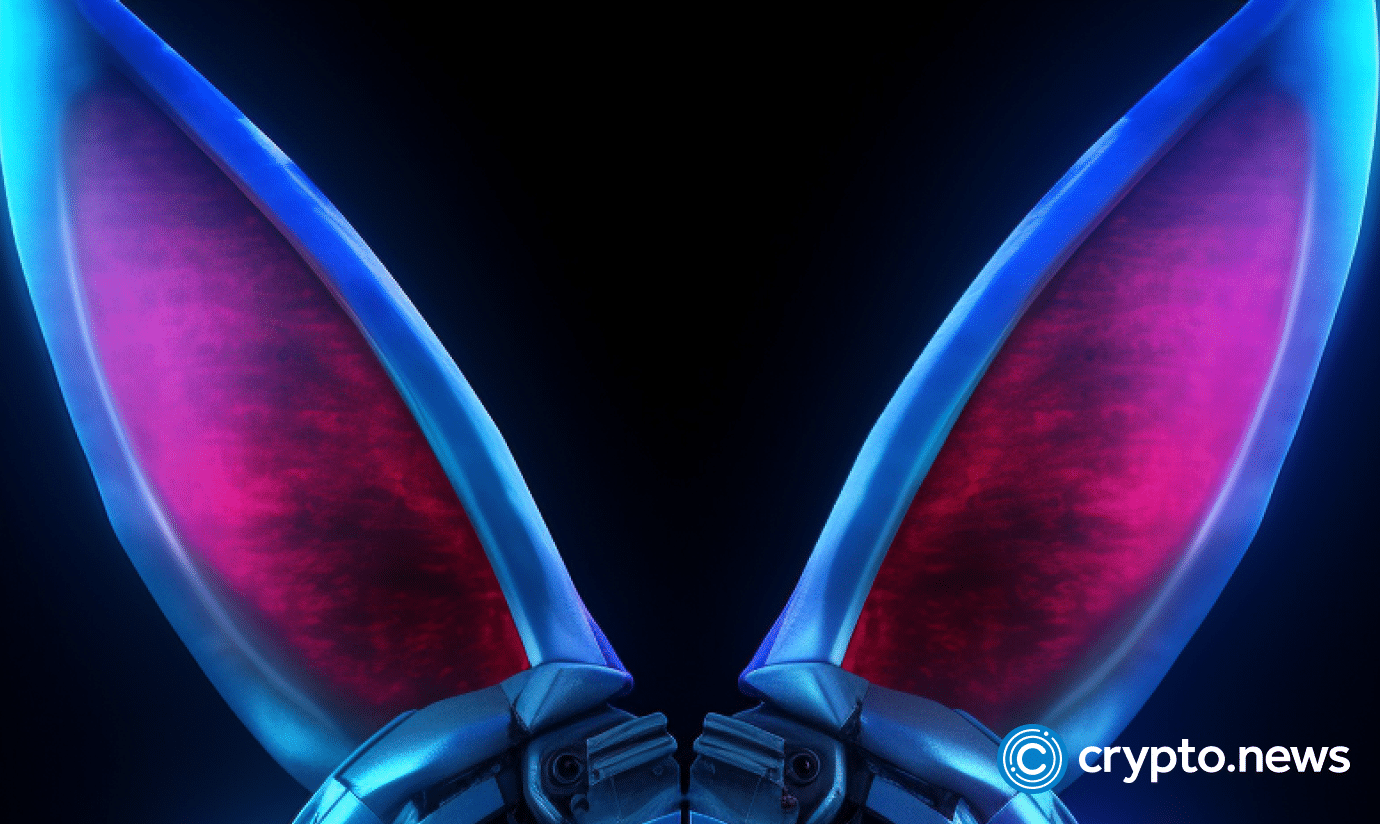 Friend.tech, a decentralized social media on the Base blockchain, has announced punitive measures against users who opt for forks or copycat versions of its platform.
The official Friend.tech X account had tweeted on Aug. 28 that users migrating to forked or copycat versions would automatically be disqualified from earning "reward points." They would also lose any points they had previously accumulated. However, the tweet has since been deleted.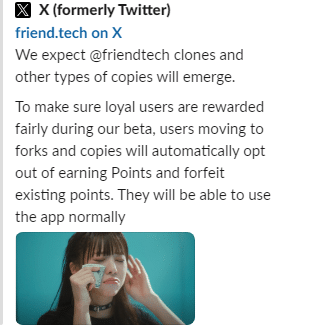 The platform has been airdropping these reward points to its beta testers weekly, with plans to distribute 100 million points over six months. 
However, the team has been cryptic about the ultimate utility of these points, stating that they "will have a special purpose" once the app is officially launched.
Speculations are rife, with some expecting these points to be converted into governance tokens for the Friend.tech platform, while others see potential financial benefits for users.
Friend.tech hit with financial woes
The announcement comes at a time when Friend.tech is facing financial difficulties. According to data from DeFiLlama, the app's daily revenues have plummeted by over 85%, from a peak of $840,000 on Aug. 21 to just $112,400 yesterday.
As crypto.news reported earlier, the app's daily transaction volume has recorded a slump of over 95%, from an all-time high (ATH) of $16.88 million on Aug. 21 to just $883,000 on Aug. 27.
The number of active users has also significantly declined, dropping from over 4,700 to less than 600 per hour. This has led to Friend.tech falling out of the top ten list in terms of daily revenues, a list where it once surpassed market leaders like Lido and Uniswap.
The number of fresh users interacting with the dApp has also slowed after witnessing a dramatic increase last week.
Despite these challenges, the platform recently saw an influx of OnlyFans accounts, boosting optimism about its ability to attract a broader audience.
Additionally, Friend.tech has garnered a seed round investment from Paradigm, fuelling speculation that a native token airdrop could be in the pipeline.