Funding Rounds Continue with Flowdesk and Azuro, Voyager Issues Default Notice to Three Arrows Capital, Anonymous Going After Do Kwon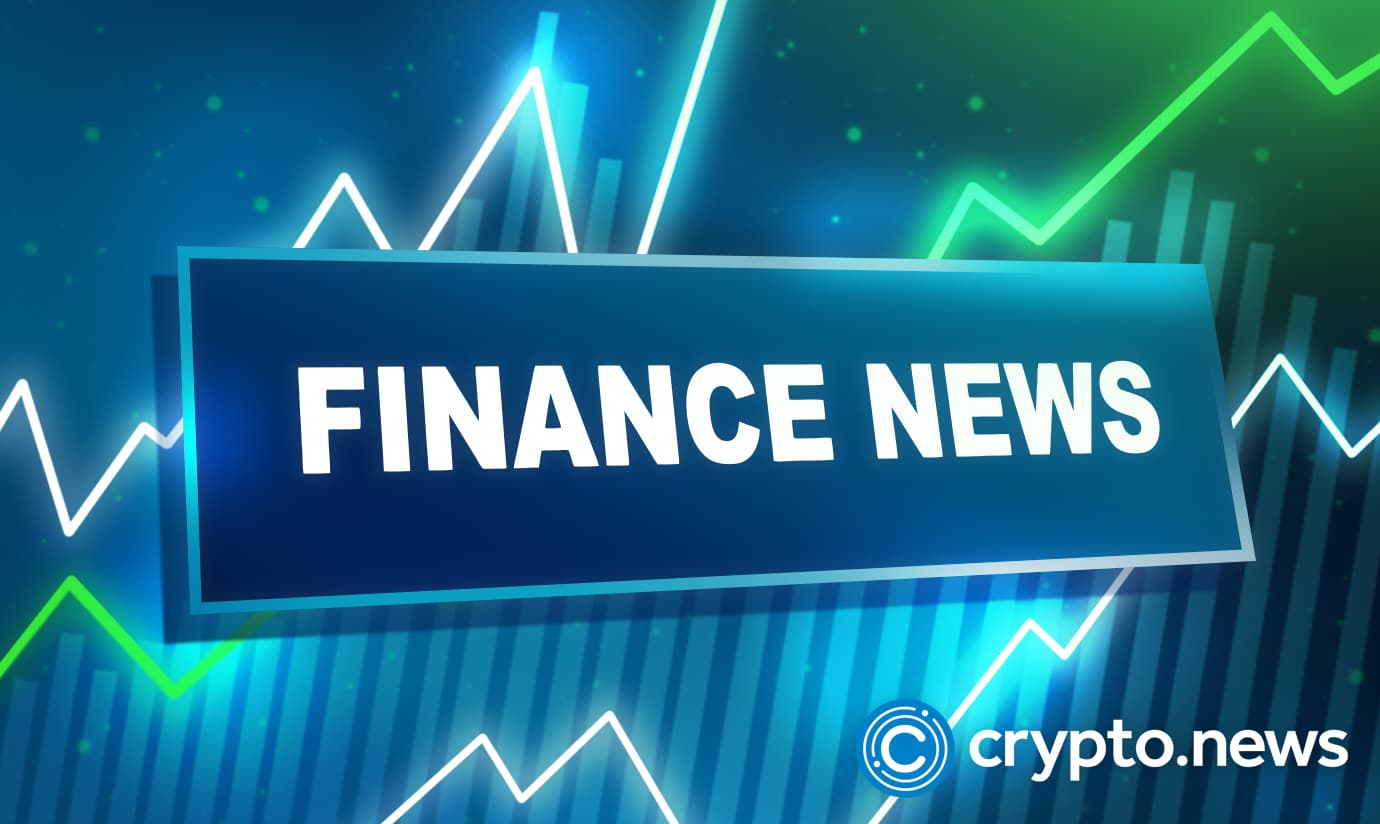 Flowdesk, a crypto company, announced a successful Serie A round which raised $30 million. In other news, the Anonymous hacktivists group is looking into Do Kwon's historical dealings.
Flowdesk Raises $30 Million in Funding Round
Earlier today, a French crypto-focused financial service company announced the successful completion of their series A funding round which raised $30 million. When tweeting about the funding round, Cryptoknowmics said,
"#French #crypto #financialservices company #Flowdesk raised $30 million in a #SeriesA funding round. Supported by #cryptocurrency #exchange #Coinbase #COIN, #CryptoWallet provider, #Ledger, #Frenchinvestment firm #Eurazeo, Aglaé Ventures."
Based on the tweet, the funding round was led by the Coinbase network. However, there was a vast array of participating investors, including Ledger, French venture firm ISAI, Speedinvest, French investment firm Eurazeo, Aglaé Ventures, and Fabric Ventures. There were also several Angel investors.
According to reports, the Flowdesk network will use the collected money to expand its trading network. The network founder Guilhem Chaumont actually "fully aligns all the interests for a brand strategy that is defined with the token issuers directly. They define anything they want to do."
He also said that,
"The company's value proposition is not only in its product but also giving the trust to token issuers that they have someone working on their side and that comes with being fully regulated and compliant in all the jurisdictions we operate. Regulatory compliance is an important part of the company's products."
Azuro $4 Million in Funding Round
Earlier today, Azuro, a network created to build a decentralized betting platform, announced the completion of a successful funding round raising $4 million. According to reports, the Azuro network's funding round got support from Hypersphere, Gnosis, SevenX, Merit Circle, Quite Capital, and Formless Capital. However, according to the network, there was no actual lead investor in this funding round.
According to the network co-founder Jack Platts,
"Betting markets are one of the few applications where crypto was always supposed to shine… So far though, none have been able to crack the nut of bootstrapping liquidity for popular betting disciplines. We believe Azuro's team can finally make that promise true." 
Voyager Issues Notice of Default
Earlier today, Bitcoin Archive tweeted, "Voyager just issued a notice of default to 3AC on a loan of 15,250 BTC and $350 million USDC." According to reports, the network issued this default notice to 3 Arrows Capital after the latter failed to repay its loans.
Three Arrows Capital had loans totaling around $665 million, which is 15,250 BTC. According to reports, this BTC is worth just about $350 million.
According to a press statement via PR newswire earlier today, Voyager "intends to pursue recovery from 3AC and is in discussions with the Company's advisors as to legal remedies available." Voyager accessed a line of credit offered by Alameda of around $75 million. Hence this 3AC default doesn't cause a default in the agreement with Alameda.
The Chief Executive Officer of Voyager, Stephen Ehrlich, said: "We are working diligently and expeditiously to strengthen our balance sheet and pursuing options so we can continue to meet customer liquidity demands." Voyager engaged Moelis & Company as financial advisors to complete their dealings with Three Arrows Capital.
MarkerDAO Rejects Proposal to Change Governance Structure
MakerDAO, one of the largest DeFi networks in the crypto space, rejected a proposal to change its governance structure by creating an advisory board. The proposal targeted creating an advisory board focused on educating MKR token holders on the complexities associated with the network's future proposals.
According to reports, the vote began sometime on June 13th and ended on June 27th. Further reports indicated that this event was heavily contested, with holders commiting about 30% of the MKR token supply (293,911 tokens). Essentially, 60.17% of the votes were against the proposal, while 38.28% were in favor. Some DeFi protocols, including Lido, are looking into new, better governance structures.
Anonymous to Make Sure Do Kwon is Brought to Justice
According to recent reports, hacktivist group Anonymous is looking to bring Do Kwon to justice after the recent Terra Crash. According to a video posted on June 26th, Anonymous claimed that Do Kwon is responsible for scamming billions from investors. Their video noted,
"Do Kwon, if you are listening, sadly, there is nothing that can be done to reverse the damage you have done. At this point, the only thing that we can do is hold you accountable and make sure that you are brought to justice as soon as possible… Anonymous is looking into Do Kwon's entire history since he entered the crypto space to see what we can learn and bring to light."