Fundraising Rounds Continue With Credix, 21.co, Dust Labs, Fuel Labs, and Metaverse Magna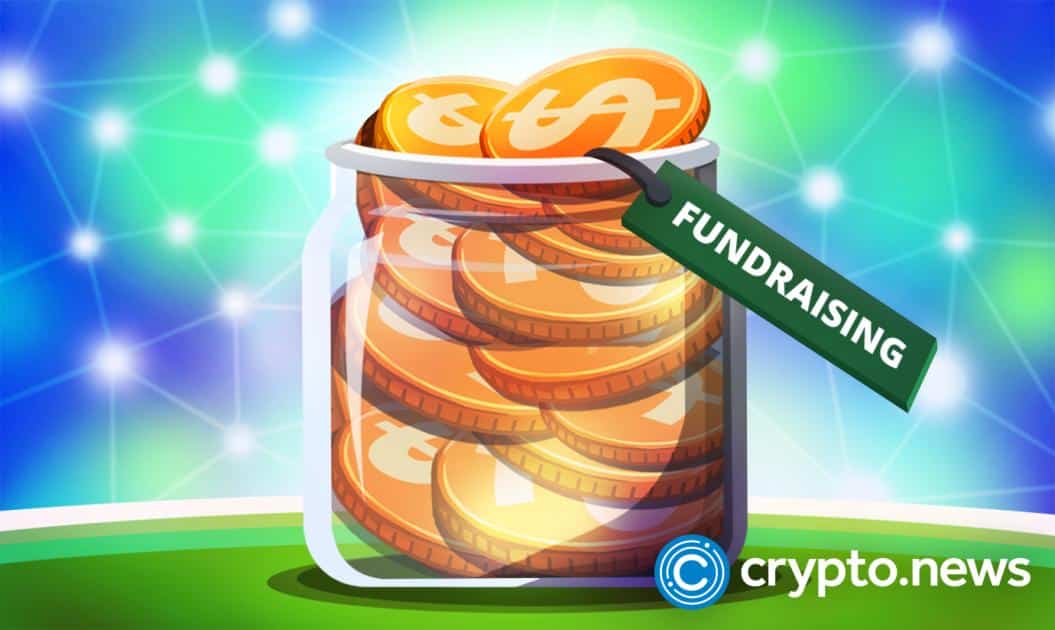 Several projects have increased efforts to raise funds even as the crypto winter continues. Projects focused on Africa appear to lead the way in metaverse adoption.
Credix Completes an $11.25 Million Funding Round
Credix, a DeFi investing platform, just recently announced the completion of a Series A funding round raising $11.25 million. According to recently released reports, this funding round was co-led by ParaFi Capital and Motive Partner's Early Stage Fund.
Accordingly, many other investors, including Victory Park Capital, Valor Capital Group, and ParaFi Capital, participated in the round. Itaú Latam's chairman Ricardo Villela Marino was also a participant as a private investor.
This is not the first funding round, as Credix raised $2.5 million in late 2021. This platform is "a next-generation credit infrastructure to give borrowers in emerging countries access to previously untapped capital." It helps investors underwrite individual deals or even make a passive investment in a lower-risk liquidity pool.
Thomas Bohner, Credix founder, and CEO, recently said;
"We are unlocking global debt capital markets. DeFi allows us to pool capital more effectively, smart contracts drive waterfalls, and automated payment flows, and tokenization provides increased transparency and payment provenance."
The managing partner at ParaFi Capita, Ben Forman, recently said;
"We believe Credix is rebuilding an antiquated system through blockchain technology and solving a real-world problem at a critical time for the industry."
21.co Raises $25 Million in Venture Round
In a venture round completed recently, 21.co, a crypto firm, raised $25 million to hit a $2 billion valuation. According to reports, this funding round was led by Marshall Wace, with participation from Quite Ventures, Collab+Currency, Valor Equity Partners, and WTFS Capital.
In a statement, 21.co said;
"With this round of financing, 21.co will continue to drive rapid, targeted growth through first-of-their-kind products, key market expansions and strategic talent acquisitions."
21.co is the parent company of 21Shares, the most popular crypto ETPs issuer. It is the first time in two years that 21.co completed a funding round.
Dust Labs Raises $7 Million
Dust Labs, an NFT software company, recently raised $7 million in a funding round. This round was announced during the release of its Solana-based y00ts NFT minting on Monday. According to reports, many projects, including Foundation Capital, Metaplex, Solana Ventures, FTX Ventures, Jump, and Chapter One, participated in this funding round. According to reports, this new investment was divided between the DUST token and the company's equity.
This company specializes in offering NFT tooling to Solana and Ethereum-based projects. DeGods NFT collective founders founded it. The DUST token launched as the native coin of the DeGods ecosystem.
Fuel Labs Announces $80 Million Support
In a blog statement from Fuel Labs, the company announced "$80 Million of support for the fastest modular execution layer." Stratos Technologies and Blockchain Capital lead this round. Other investors include Alameda Research, Bain Capital Crypto, CoinFund, TRGC, Blockwall, Maven 11 Capital, Dialectic, Spartan, and ZMT.
When talking about the project's vision, Fuel Labs' Co-founder John Adler said;
"Our vision is to build the engine for the autonomous future, powering the next generation of independent human coordination and cooperation. Sway was specifically designed to empower blockchain developers with the richest features and best possible developer experience. With Fuel, we can now go beyond monolithic."
Metaverse Magna Completes a $3.2 million Venture Round
Metaverse Magna (MVM), a crypto-focused gaming guild, recently raised $3.2 million in a funding round at a $30 million valuation. Partnering with Old Fashion Research, MVM enjoyed the support of Wemade (South Korean video game developer), Gumi Cryptos Capital, Tess Ventures, Hashkey, Taureon, LD Capital, Casper Johansen (Spartan), IndiGG, and AFF. According to their statement, this funding will help build "Africa's largest gaming DAO and provide gamers with access to world-class opportunities." This platform is a subsidiary of Nestcoin.
Nestcoin CEO Yele Bademosi recently said;
"Africa has the highest youth population globally, but over 60% of the continent's youth are unemployed. Gaming presents a unique opportunity to help young Africans earn and lift themselves and their families out of poverty. MVM's seed sale token ensures opportunities for millions of gamers in these emerging markets."
Wemade CEO Henry Chang said in a statement;
"Gaming guilds will be one of the mainstream DAOs and play a pivotal role in game tokenomics. Partnership with MVM is an opportunity to expand the ecosystem of WEMIX [a global blockchain gaming platform developed by Wemade] in Africa, the continent with a rapidly growing market and a young population."