Difference Between CeFi and DeFi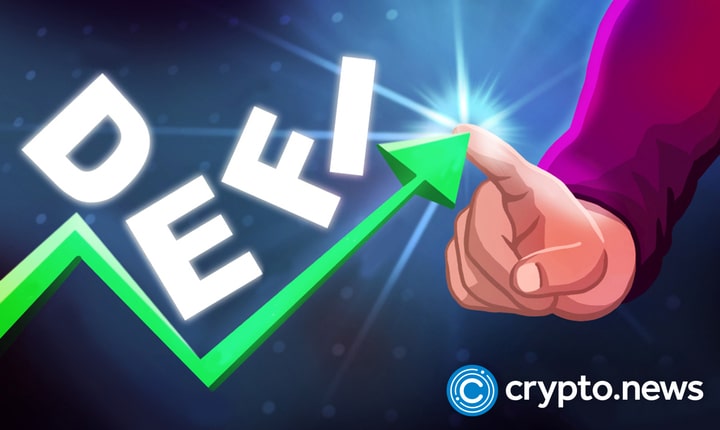 There has been a lot of hype around blockchain technology over the past few years. Some investors believe that cryptocurrencies such as Bitcoin could become mainstream in the long run, while others believe the blockchain will revolutionise finance just like the internet did. What does all this hubbub mean? As of now, there are two main types of financial institutions out there: centralised and decentralised.
What is Decentralised Finance(DeFi)
In a Decentralised finance system, everyone who participates can access the same supply of funds. A decentralised finance platform works precisely the same way as a decentralised marketplace. One person might want to borrow money while another one is willing to offer it.
When someone wants to withdraw cash from their account, it's a process known as a liquidity event. To prevent the borrower from withdrawing too early, the market sets limits on withdrawals. These limits tend to fluctuate depending on the borrowing demand against the available capital supply.
One of the biggest utilities of DeFi is the innovation of digital assets with stable values, also dubbed as stablecoins. Stablecoins are much less volatile than other cryptos and are considered for making simple transactions and purchases. Some of the stablecoins include DAI, USDT, and USDC. In addition, users can borrow, lend and trade their cryptocurrencies like Cardano(ADA). 
What is Centralised Finance(CeFi)
Centralised Finance, also known as Traditional Finance, is a system whereby currencies in every business type circulate under the supervision of an entity, like a central bank. A central authority controls the financial system and includes all the cryptocurrency trade orders handled via a central exchange.
A CeFi system allows banks, credit unions, and other financial institutions to pool resources. For instance, if I had $100,000 saved up, my bank would be able to lend me $150,000. However, instead of lending me the total amount, it may only loan me the difference between 100,000 and 150,000 — leaving me short thousands of dollars. That means the lender risks losing money or having to eat into their principal. In addition, since the central institution controls access to funds, it must charge interest rates that usually increase the borrowing cost.
Some of the CeFi platforms include Celsius, NEXO, BlockFi, and Crypto passive income. With CeFi, users can borrow money from the platforms, buy and sell cryptos, spend and acquire rewards via crypto debit card, and more.
Distinctions between CeFi and DeFi
Regulation
In DeFi, merchants have complete control over their assets at any given time, while in CeFi, a central body regulates transactions and currency movement. DeFi transactions rely on the execution of smart contracts, and every detail is recorded within the blockchain. Anyone can see a transaction that took place at a given time without knowing which parties took part in the event. DeFi doesn't require permission from a central body for a transaction to take place.
On the other hand, transactional activity in CeFi requires one to follow a certain scope of rules like regulatory compliances and KYC. For instance, an investor who uses a centralised exchange like Binance to sell crypto will undergo checks to open an account in the CEX. After opening an account and selling their digital assets, they are required to report the event to relevant authorities. CeFi is more famous to people as they are trusted for keeping cryptocurrencies. Additionally, the custody of the assets is on the exchange.
Fiat to Crypto Exchange
Centralised exchanges like Coinbase offer a better customer experience on fiat to crypto exchanges. They are more flexible in converting money to bitcoin and other cryptos. In DeFi providers' case, most don't usually offer fiat on-ramps, just digital currency exchanges. 
Privacy
The decentralised nature of DeFi enables investors to transact privately, and a transaction is only traceable on blockchains having non-privacy-preserving smart contracts. Merchants can use a wallet to access services without providing information about themselves without any restrictions. As a result, the participants are mostly unidentified. On the other side, central exchanges have the authority to reveal address ownership to law enforcement.
Transaction Costs
Gas fees in DeFi exist; the blockchain relies on smart contracts and validators to execute transactions. The fees are issued as a reward to the validators whilst keeping the chain where the transaction takes place operational. In centralised exchanges, investors have minimal interactions with gas fees and charge transactional fees like banks in traditional Finance.
24hr Operating Markets
DeFi markets usually are open 24hrs in a day or seven days a week. However, CeFi markets have time sessions in trading, such as New York and Nasdaq exchanges. The two sessions occur from 9:30 to 4 pm, five days a week(Monday-Friday).
Will DeFi Prevail Over CeFi?
Although blockchain technology is still young, we've already seen major improvements made to the financial sector in recent years. We are witnessing increased use cases for distributed ledger technologies across traditional banking systems. Examples include Ripple's xRapid cross-border payments solution, Stellar Lumens' multi-asset tokenisation protocol, and Ethereum's smart contracts framework.
According to IBM's Global Financial Services Outlook report, we'll continue to see further consolidation among existing market players, with large firms buying smaller ones. We expect many legacy players to remain active in the blockchain space. They won't disappear anytime soon. But, some are beginning to feel the pressure of increased competition from younger tech companies.