Fundraising Rounds with Bluejay Finance and Cardinal, 3AC Co-founders Resurface, California Accepting BTC Donations to Political Campaigns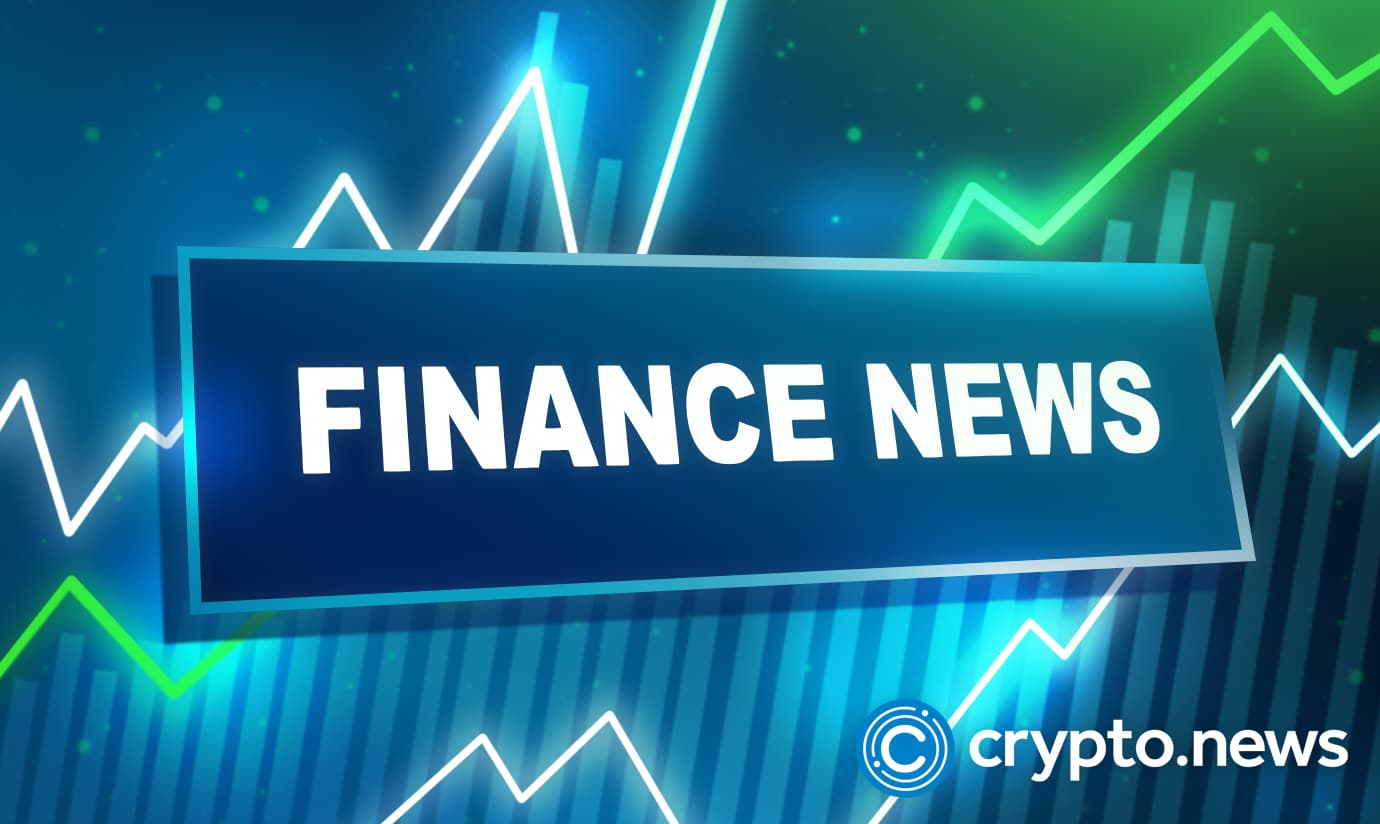 Fundraising continued with Bluejay Finance and Cardinal closing successful rounds. California will accept crypto donations for political campaigns, and 3AC co-founder resurfaces talking about the hedge fund's fall.
Bluejay Finance Raises $2.9 Million
Earlier today, Bluejay Finance announced a successful funding round raising $2.9 million. Their press release via Medium page said;
"We are pleased to announce that Bluejay Finance has successfully raised $2.9M in funding from Zee Prime Capital, C2 Ventures, Stake Capital Group, RNR Capital, Daedalus Angels, Moonlanding Ventures, Oval Ventures, and more, with operator-angels including DeFi projects like Ribbon Finance, Flux, Voltz, and Alpha Venture Dao."
According to the release, the network aims to use these funds to create a one-stop shop for stablecoin solutions. The stablecoins in focus will include "the Singapore Dollar and the Philippine Peso, and have plans to distribute them through partners like DeFi protocols, decentralized exchanges, centralized exchanges, and fintech companies. In doing so, we allow investors to have a more inclusive, locally-familiar medium of exchange that limits foreign exchange risk and exchange fees."
Cardinal Raises $4.4 Million in Funding Round
A Solana-based protocol Cardinal recently announced a successful funding round raising $4.4 million. While sharing the news, @Crypto_Dealflow tweeted;
"Solana NFT utility protocol @cardinal_labs raised $4.4M in a seed round led by Protagonist and @SolanaVentures. @animocabrands, @AlamedaResearch, @Delphi_Digital and @cmsholdings are among investors."
Cardinal was created to provide a wide array of use cases in the Solana protocol. The network's co-founder and CEO, Spencer Rust, highlighted the range of NFT-related services offered within the network, like staking. When talking about NFT staking, Rust said;
"Among other verticals, we've seen this be especially beneficial to gaming projects that want to create staking initiatives for their users without compromising their ability to play the games."
The network also plans to provide support for other blockchains. Rust said;
"We have cross-chain aspirations and plan to explore building on EVM [Ethereum virtual machine] chains and others like Near and Aptos at some point."
California Can Now Accept Bitcoin Donations for Political Campaigns
Since 2018, crypto and BTC donations for political campaigns were banned in California. The reason behind the ban was concerns that BTC could circumvent contribution limits.
However, on Thursday, after discussions, the commission approved a new set of rules which allowed BTC and crypto donations for political campaigns. But, part of the rules is that the candidates will not be allowed to maintain the funds as crypto. They must convert the crypto to fiat, hence reducing the chances of donating abnormal amounts of funds.
Recently Los Angeles Times said;
"The rules say candidates can accept cryptocurrency donations if they immediately convert the digital currency into U.S. dollars. Candidates must use a registered cryptocurrency processor to handle the transaction that will collect the name, address, occupation, and employer of each contributor."
One of the contestants for California's 32nd congressional district Aarika Rhodes noted that she adopted the BTC lightning network for her campaign. She tweeted,
"If you'd like to see me in Congress fighting to keep Bitcoin innovation here in the USA, donate to my campaign. I'm running a grassroots movement. Each Satoshi can make a difference."
Founders of the Troubled Three Arrows Capital Resurface
Two 3AC co-founders, Kyle Davies and Su Zhu, have resurfaced, recounting the rise and fall of the network. However, according Bloomberg to reports, the co-founders maintained their innocence on allegations that they absconded with investors' funds.
According to a Bloomberg report, the co-founders cited the fall of Terra, high leveraged bets, and their Grayscale Bitcoin Trust as the reason for 3AC's fall.
Davies said,
"We had all of our, almost all of our assets in there. And then, in the good times, we did our best. And then, in the bad times, we lost the most."
Zhu said:
"What we failed to realize was that Luna was capable of falling to effective zero in a matter of days and that this would catalyze a credit squeeze across the industry that would put significant pressure on all of our illiquid positions."
The co-founders also highlighted their plans to relocate to Dubai, citing death threats. Su Zhu said;
"For Kyle and I, there are so many crazy people in crypto that kind of made death threats… We feel that it's just the interest of everyone if we can be physically secured and keep a low profile."