Futuristic Projections of Cryptocurrency's Correlation to the Stock Market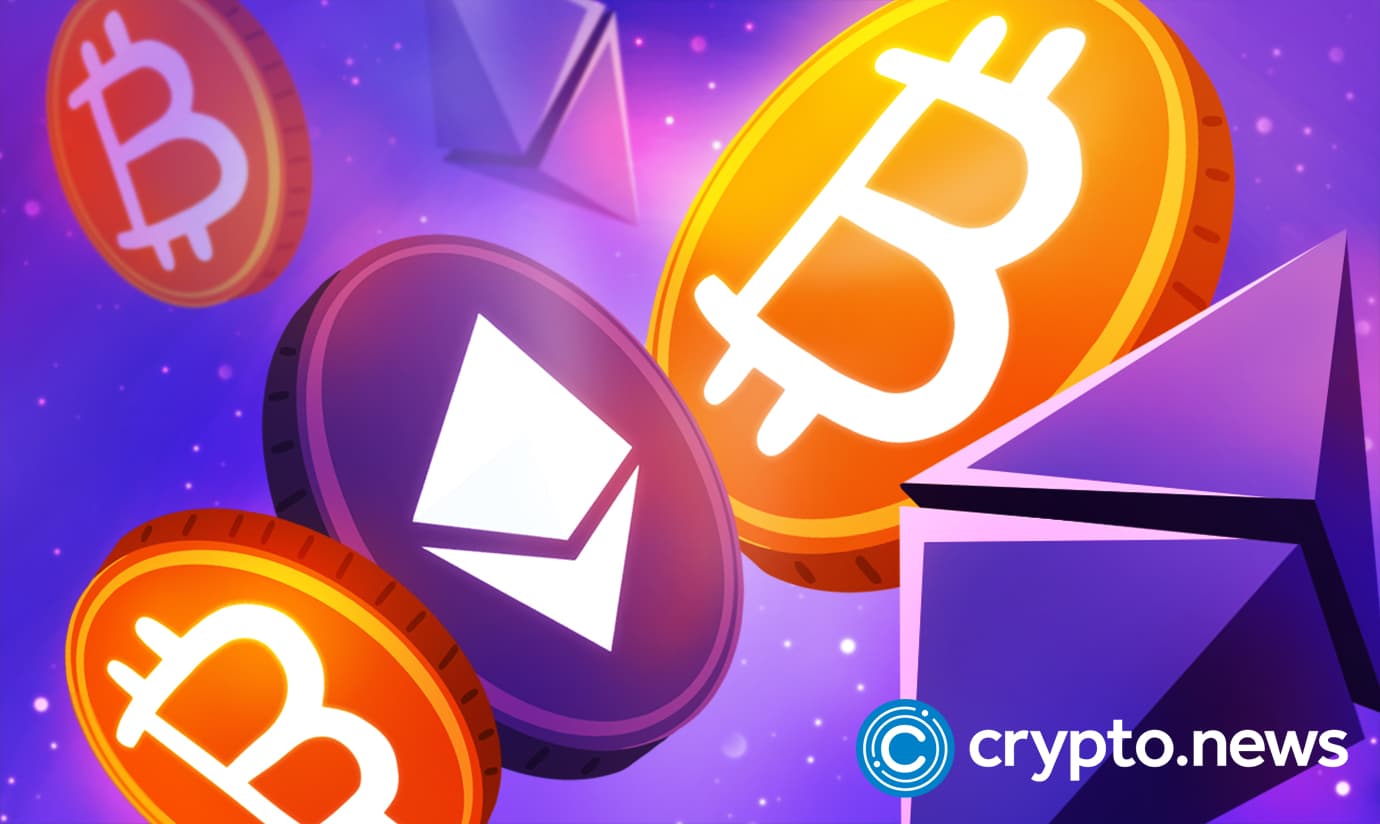 During the early days of Bitcoin, there wasn't much (if any) correlation between the cryptocurrency and stock markets. From 2009 to the late 2011's, Bitcoin started and achieved parity with the US dollar for the first time in February 2011, reaching $30 months later. 2013 was a big year for Bitcoin as it witnessed a huge bull run from $13 at the start of the year to $1 100 at the end year, recording a 6,600% price rise. The impressive Bull Run captured public attention and saw Bitcoin's market cap exceed $ 1 billion for the first time.
Bitcoin's Rise in Financial Interests
Despite Bitcoin's price rise over the years, it was up until 2017 that retail and institutional investors saw a lucrative opportunity in Bitcoin. This time, Bitcoin broke the $1,100 resistance mark, surging by up to 20x in less than 12 months. The opinions went from believing bitcoin was a scam to being a great investment opportunity.
With increased institutional and retail investors entering the crypto market, there seems to be an increased correlation between the prices of cryptocurrency and stock markets. From being influenced by similar factors affecting price to displaying a similar market trend, there does seem to be a correlation between the crypto market and the stock market, as discussed in this piece.
Cryptocurrency vs. Stock Prices
Following a breakthrough in Bitcoin prices in 2017, interest in Bitcoin and cryptocurrencies as an investment asset class grew significantly. There was increased media coverage of the new class of investment assets, prompting more public attention. The COVID-19 pandemic further excavated cryptocurrency correlation with stock prices as more panic-filled investors rushed to safeguard their investments with cryptos.
With businesses shutting down and economies slowing down, numerous investors fled the stock market and placed their assets in cryptocurrencies, notably Bitcoin. As a result, Bitcoin saw a massive price rise reaching an all-time high price of $64,000 in the first half of 2021. During the COVID-19 pandemic, the S & P 500 lost more than 110 points as investors transferred their assets to alternative investments.
During this time, cryptocurrency was highly regarded as a new asset class and had attracted an enormous following of institutions, enterprises, and retail investors. Bitcoin, in particular, was now regarded as stock by traders solidifying its position as an asset class.
Indeed, in the late 2021 and mid-2022, there has been a significant correlation between cryptocurrencies and stock prices. Cryptocurrency prices rose and fell similarly to equity prices, clearly showing a high level of correlation. Below is a chart showing Bitcoin's (BTC) price compared to the S&P 500(SPX) and the Nasdaq 100(NDX). For starters, SPX measures the performance of large-cap stocks, while NDX measures the performance of 100 of the largest non-financial companies listed on the stock exchange.
The graph above displays SPX, NDX, and BTC price history from November 2021 to May 2022. From the chart, you can see some form of relationship between each rising and falling price. Bitcoin's graph is steeper owing to its intense volatility, probably because it's viewed and treated very much like stock by traders and investors.
Bitcoin's economic model isn't entirely related to stock or equity. However, the price correlation between stocks and equity is because traders and investors are inadvertently creating a correlation in how they treat Bitcoin. In other words, investors are trading Bitcoin the only way they understand, i.e. stocks.
Similar Factors Affect Stock and Cryptocurrency Prices
Another evidence of a correlation between stock and cryptocurrency markets is that similar factors affect the prices and performances of stocks and cryptos. These factors include:
Supply and Demand
The rule of supply and demand affects stocks and cryptos, particularly those with a capped collection, such as Bitcoin. The price increases if more people want to buy a particular stock. Contrariwise, if more people want to sell a particular stock than buy it, there will be greater supply than demand, and the price would fall. Bitcoin supply is also capped at 21 million coins. With increased demand and dwindling supply, the price certainly rises.
Economic Conditions
Economic conditions have a significant impact on investment choices. Gross Domestic Product (GDP) measures economic conditions increase over time. In suitable economic conditions, more investments will be directed towards stocks and cryptocurrencies, driving their prices. Conversely, economic turmoil or recession caused by micro-events such as pandemics causes the prices of stocks and cryptos to plunge.
Monetary Policy
Monetary policies such as decreasing interest rates can elicit different economic reactions, including decreasing investor interest or slow economic growth, reducing investments directed towards stock and cryptos, and affecting their prices.
Geopolitics
Political decisions made by a particular country, such as burning cryptos or certain companies, drastically influence the prices of stocks and cryptocurrencies. Political decisions can trigger massive sell-off of stocks and cryptos, intense volatility, market crash, or even market rise. For instance, when the Federal Reserve announced that it was increasing its target federal funds range to .75%–1% on May 4 2022. Bitcoin fell to around $ 3,100 a day, with NDX and SPX losing 1, 400 points, and 150 points, respectively, indicating a significant correlation between cryptos and stocks.
Investors' Sentiments and Expectations
Investors' sentiments and expectations affect both the prices of stocks and cryptocurrencies. If most investors believe that the prices of stocks and cryptos will rise, then there will be increased holding rather than selling. On the contrary, a massive sell-off occurs when investors believe a price crash is imminent.
Regulations
Regulations affect both cryptocurrency and the stock market. For instance, when China cracked down on Bitcoin miners in the country, Bitcoin's price fell significantly and soon recovered once miners moved to new locations. Also, the stocks of different Chinese companies dropped in 2019 when Trump threatened to delist Chinese firms from US markets.
How Will Cryptocurrency's Correlation to the Stock Market Play Out in the Future?
Cryptocurrency's price correlation with stock could be a mere coincidence or means that crypto prices are indeed following trends in stock markets. So, how will this correlation play out in the future? While there isn't really an accurate way to tell, crypto's big correlation to the stock market will be influenced by several micro-events. Major events in July will dictate the most probable direction this relationship will take. This are:
The release of the Inflation CPI number by the US on July 13 will indicate the direction of this correlation. An inflation CPI of anything above 8.5% could cause both the crypto and stock markets to tank heavily.
The FOMC meeting schedules to take place between July 26 to 27th is expected to make some big statements about the upcoming FED moves and whether they'll adjust their targets from 2.5% to 3.5%
The Q2 GDP slated to be released on July 28 will open up a clear pathway to the future of this relationship. The Atlanta FED is predicting a massive -2.5% quarter.
Closing Words
From 2017 onwards, there has been a growing correlation between stocks and cryptocurrencies. While stocks and virtual currencies have different economic models, the correlation arises predominantly because investors appear to be treating cryptocurrencies like stocks. Whether this correlation will play out long-term is still unknown, considering that most cryptos are still in their price discovery phase. Their market trends can be influenced by other factors that may not conversely influence stocks.
In the future, Bitcoin and other cryptocurrencies could remain correlated to stocks, or they may not. Therefore, investors must approach cryptocurrency cautiously to avoid immense losses.