Game of Silks Allies with Arbitrum to Boost Liquidity and Throughput for Its Horse Racing Metaverse Platform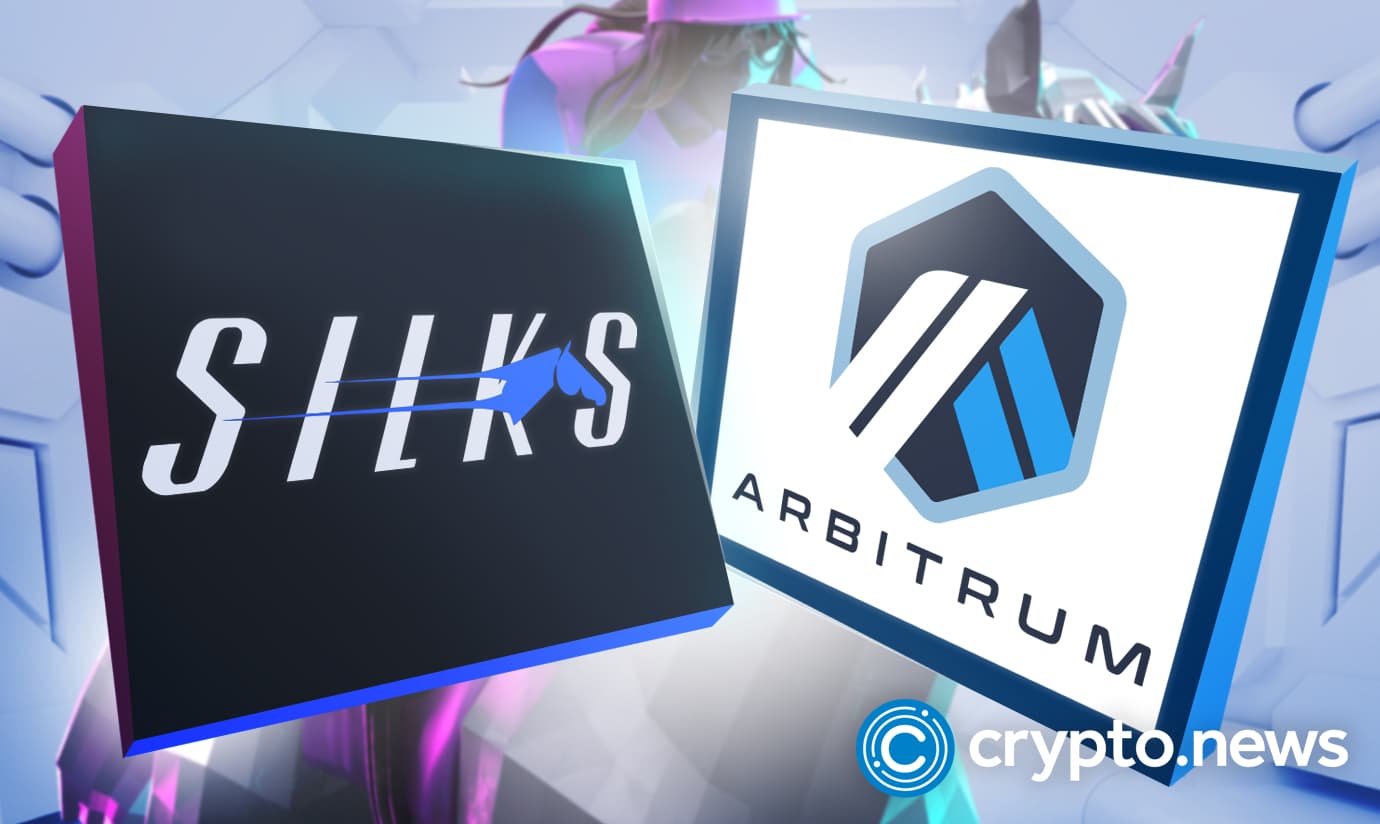 Game of Silks (Silks), the first derivative play-to-earn (P2E) metaverse that mirrors the real world of thoroughbred horse racing has allied with Ethereum layer-2 scaling solution Arbitrum to enhance its on-platform user experience.
Game of Silks Partners with Arbitrum
In a bid to offer its users a better on-platform experience, Game of Silks P23 metaverse has inked a partnership with the leading Ethereum layer-2 scaling solution Arbitrum. The scaling solution's improved throughput and lower gas fees will be central to the partnership between the two projects.
For the uninitiated, Arbitrum uses the rollup technology to offer a vastly enhanced capacity in comparison to Ethereum. For instance, a transaction throughput considerably higher than Ethereum's limited throughput offers a wide array of improvements.
Further, Arbitrum users benefit from low fees (about 10-1000x cheaper than Ethereum) and, at the same time, inherit Ethereum's unparalleled security, compatibility, and developer tools.
How Does Silks Benefits from the Partnership?
The partnership will help Silks leverage Arbitrum's L2 technology to vastly improve its GameFi user experience. In addition, Arbitrum is EVM-compatible that facilitates seamless onboarding and a developer experience that mirrors Ethereum.
The alliance with Arbitrum will also help with the development of Game of Silks as the game's builders will have access to the same tools as mentioned earlier. It's worthy of note that Arbitrum has the highest liquidity among all Ethereum rollup solutions to date. The importance of liquidity for GameFi ventures like Game of Silks cannot be overstated.
Commenting on the development, A.J. Warner, Chief Strategy Officer of Offchain Labs, said:
"We are thrilled to be working with the Game of Silks team to bring their horse racing themed metaverse to Arbitrum."
Similar sentiments were echoed by Michael Lira, Head of Technology for Silks. Lira said:
"We choose Arbitrum over other L2 solutions for its exponential method of increasing scalability and speed to the Ethereum network, without sacrificing security. We see this as extremely important to our users and allows us to add greater game utility and build a more expansive metaverse experience."
To conclude, the partnership with Arbitrum further strengthens the Silks ecosystem and its metaverse's scalability.
Most recently, Game of Silks secured $2 million in funding led by Tropical Racing ahead of significant additional funding that is expected via the public sale of its NFTs.