GameStop shares jump 7% despite fresh layoffs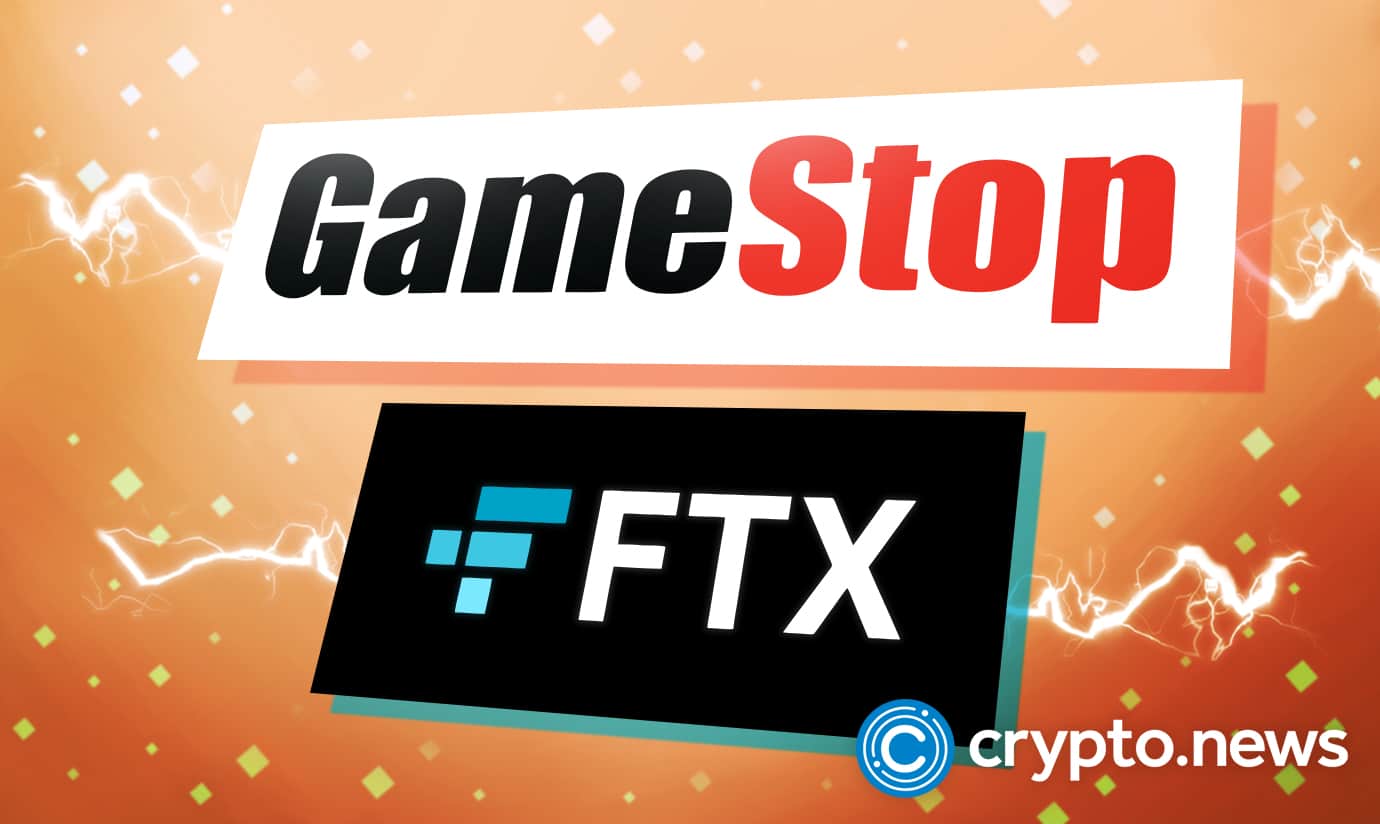 GameStop Corp shares are up 7% despite the meme stock quarterly financial reports showcasing a worsened position from the last stock earnings.
GameStop shares' unprecedented move
GameStop shares significantly jumped after the meme stock released their quarterly stock reports. In the long-awaited financial report, their figures were worse than expected despite the company highlighting optimism on future opportunities. 
But despite GameStop figures showcasing a slump, the meme stock share rallied in the markets leading among the day's biggest gainers. The game retailer's share price rose by 7% in the green, closing off the day with leading gains from the market. 
Much of the shared optimism could center on the GameStop CEO's comments on the company's future acquisition prospects. According to CEO Matt Furlong, GameStop had completed investments and would be judicious in future spending. The CEO also emphasizes GameStop's new strategy of considering more acquisition opportunities rather than investing.
However, the latest share jump from GameStop is yet to convince, with critics still questioning the game retailer's fundamentals. Currently, GameStop ranks among the "zombie stocks," a list of companies with share stocks that go against the market's fundamentals. GameStop's recent share surge is evidence of this tag as the game company had recently announced its quarterly financial reports. The slump saw GameStop's cash reserves and equivalents fall from $1.4 billion last year to $908 million within the third quarter.
The latest round of layoff
The fall in GameStop earnings leaves GameStop with over six consecutive quarterly loss reports, putting the profitable surges of 2021 in its rear view mirror. In particular, GameStop's reputation as a meme stock relying on a frenzy for a bullish run leaves investors with questions. Such a reputation has been hard-hitting, with the company now exposed as among the "zombie stocks" with no fundamentals.
Recent trends have been evident in GameStop's poor performance, with the company unleashing waves of layoffs throughout the year. The CFO, Mike Recupero, was among the staff not spared in the consecutive firings, the most recent being on December 5.
The December layoffs would hit GameStop crypto projects hard, with engineers and developers among the staff axed. The move was GameStop's strategy to cut costs amidst a shake-up in the leadership from early this year. However, the recent layoffs on GameStop would now end the game retailer's crypto projects, particularly the company's NFT marketplace. This move would come after FTX exposure, one of GameStop's major crypto partners for the project. 
GameStop Future
GameStop's reputation as a meme stock continues to haunt the game retailer, with the company struggling to make profits since its 2021 frenzy. A recap of the year showcases the situation worsening, with GameStop's cash position slumping each quarter. However, GameStop remains optimistic with a turnaround plan despite gains and losses in its pre-market trading.