Gemini Exchange Brings Crypto Trading to Over 4 Million Samsung Users in U.S., Canada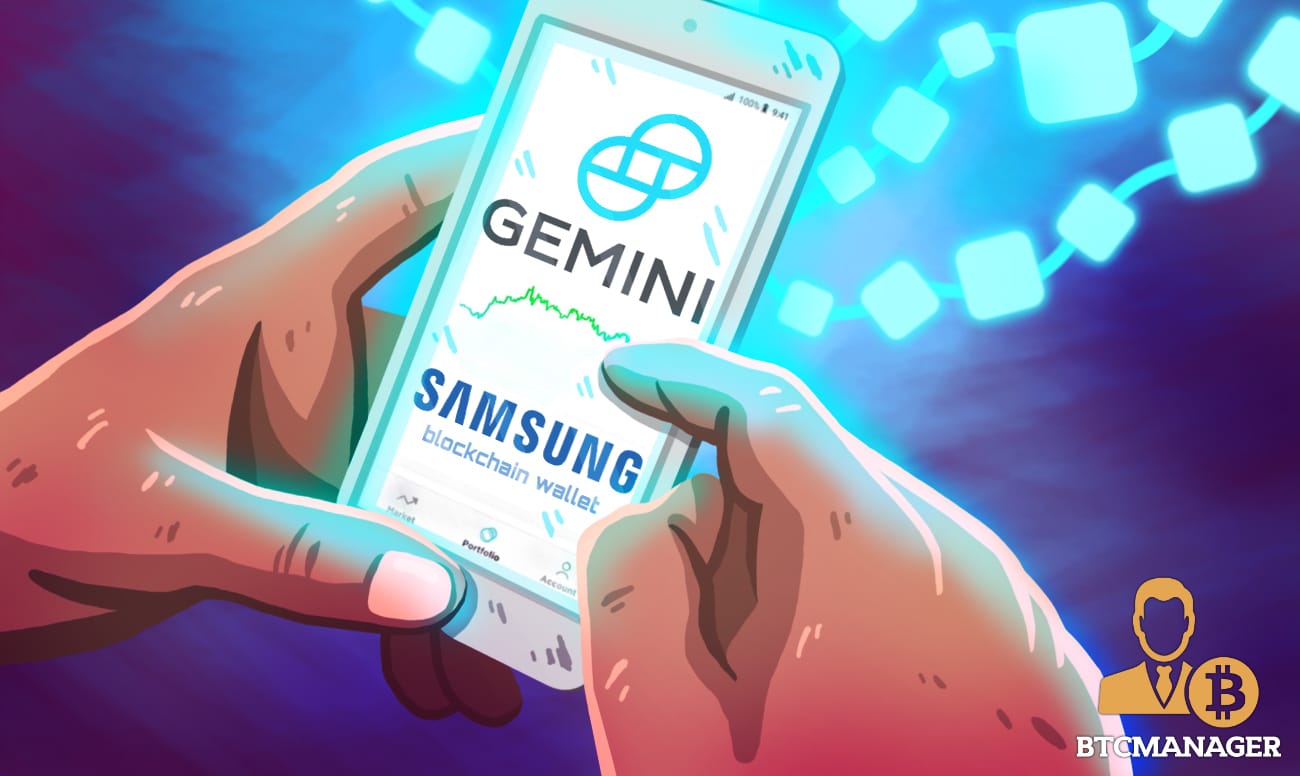 Winklevoss brothers-backed Gemini cryptocurrency exchange has inked a partnership with South Korean multinational conglomerate Samsung Electronics Co. Per the terms of the partnership, as reported by Bloomberg on May 28, 2020, Gemini's app will integrate with Samsung's blockchain wallet to allow users to trade and store digital assets on mobile phones.
Gemini Partners Samsung Blockchain Wallet
In a bid to make cryptocurrency trading an easy affair, Gemini Trust Co., the digital currency venture run by the Winklevoss brothers has joined forces with Samsung blockchain wallet. The alliance will allow the U.S. and Canada-based users of Samsung's blockchain wallet to view their digital asset balances in their wallet app.
The integration between the two entities will make it easier for users wishing to trade digital currencies as they will no longer be required to go through another log-in to start buying and selling cryptocurrencies. Rather, they'll be directly directed to Gemini's mobile app.
The partnership addresses one of the major issues that has consistently been touted as a hindering force preventing the widespread adoption of cryptocurrencies – a smooth cryptocurrency trading user experience.
Commenting on the development, Jeanine Hightower-Sellitto, managing director of operations at Gemini said:
"It's a full integration between the two apps that's very transparent and very easy to use. It's all integrated."
Notably, the finer terms of the deal between the two entities have not been disclosed yet.
Focus on Mobile Apps to Make Crypto Easily Accessible
Although prominent cryptocurrencies, for instance, Bitcoin (BTC), have existed for more than a decade, their usage among the mainstream populace has been rather disappointing. This low usage, however, hasn't deterred leading digital asset businesses from continually refining their market offerings to make mainstream crypto adoption a reality.
Earlier in the year, BTCManager reported that another Winklevoss brothers-backed digital assets business, BlockFi had announced that it would soon be launching its BTC rewards credit card and a mobile app.
On a more recent note, BTCManager informed its readers how the Microsoft and Starbucks-backed crypto trading platform Bakkt had given updates on its highly-anticipated mobile app.
With an increasing number of firms ready to pour money to make cryptocurrencies an inseparable part of everyone's life, future prospects look bright for the budding industry.