Gemini Exchange Launches Daily Bitcoin Auctions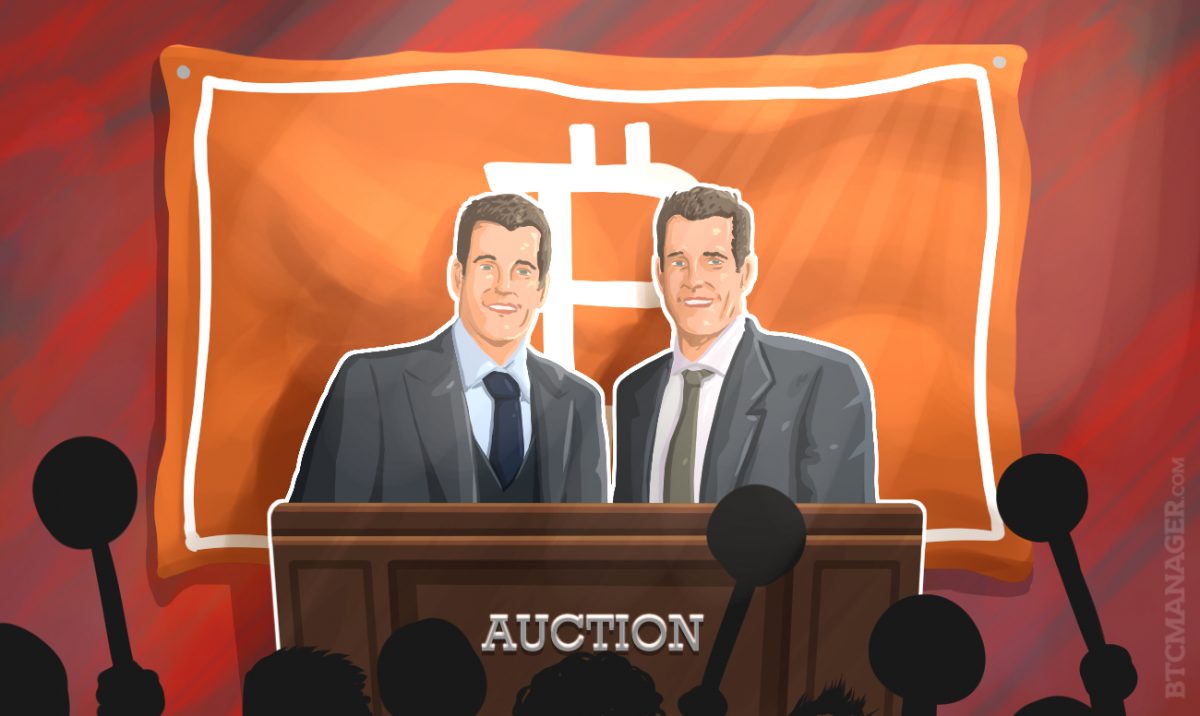 Facilitating mainstream appeal for Bitcoin is not an easy task. The Gemini exchange, operated by the Winklevoss brothers, wants to do things a bit differently. Starting last week, the platform introduced the first-ever daily Bitcoin auction. This effort facilitates Bitcoin price discovery, as well as accommodating high-volume trading at lower costs.
Daily Bitcoin Auctions On Gemini At 4 p.m.
Every day, a Bitcoin auction will take place on the Gemini exchange platform. Once the clock hits 4 p.m New York Time, all eligible orders will be filled at that day's auction price. Participants can start bidding at 5 p.m. New York time the preceding day. For the time being, Bitcoin to US Dollar trading is supported. However, the team will expand this functionality to other currencies in the coming months.
Daily auctions are not new in the world of trading and exchanges. Major stock markets have offered such a feature for many years now. By embracing this opportunity, the Winklevoss twins want to make Bitcoin more "attractive", as well as easier to buy. Despite being in existence for over seven years, consumers and investors still struggle with the concept of buying cryptocurrency.
Gemini CEO Tyler Winklevoss told Bloomberg the following:
"We believe this is the first-ever end-of-day bitcoin exchange auction. Auctions create greater price discovery and liquidity, resulting in a very meaningful final auction price. If you were building a securities exchange today, an auction would be a core feature."
Unlike most asset classes, Bitcoin is traded on a 24/7 basis. Since most stock markets close for the day around 4 p.m., it makes sense for Gemini to launch their Bitcoin auction at that time. These auctions provide additional liquidity to the market, which can sometimes be a struggle, depending on the time of day. Additionally, this new feature is a great tool to get a baseline for the daily Bitcoin price.
Bitcoin Continues To Gain Momentum
Things have been looking good for the Gemini exchange in recent months. The platform received its BitLicense in October of 2015, as one of a handful of companies so far. The platform has also been making headway in other countries, including Canada. For now, it remains unclear as to which countries are being looked at for future expansion plans.
Any exchange platform, either in Bitcoin or traditional finance, needs to expand its available services on a regular basis. Now that financial players and governments are warming up to Bitcoin technology, the time has come to push cryptocurrency adoption as well. Daily auctions on the Gemini platform are one way of trying to achieve that goal. Since a lot of internet searches revolve around the Bitcoin price, it is evident cryptocurrency is on a lot of people's minds.
It will take a lot more before Bitcoin will become a mainstream currency, though. Most people still believe cryptocurrency is just a hype that will go away eventually. At the same time, the growth of alternative finance goes to show consumers and enterprises are looking beyond traditional offerings as well. Change is coming to the way we think about finance, the only question is which form it will take.