Genesis Cryptocurrency Lending Platform Publishes Q3 Report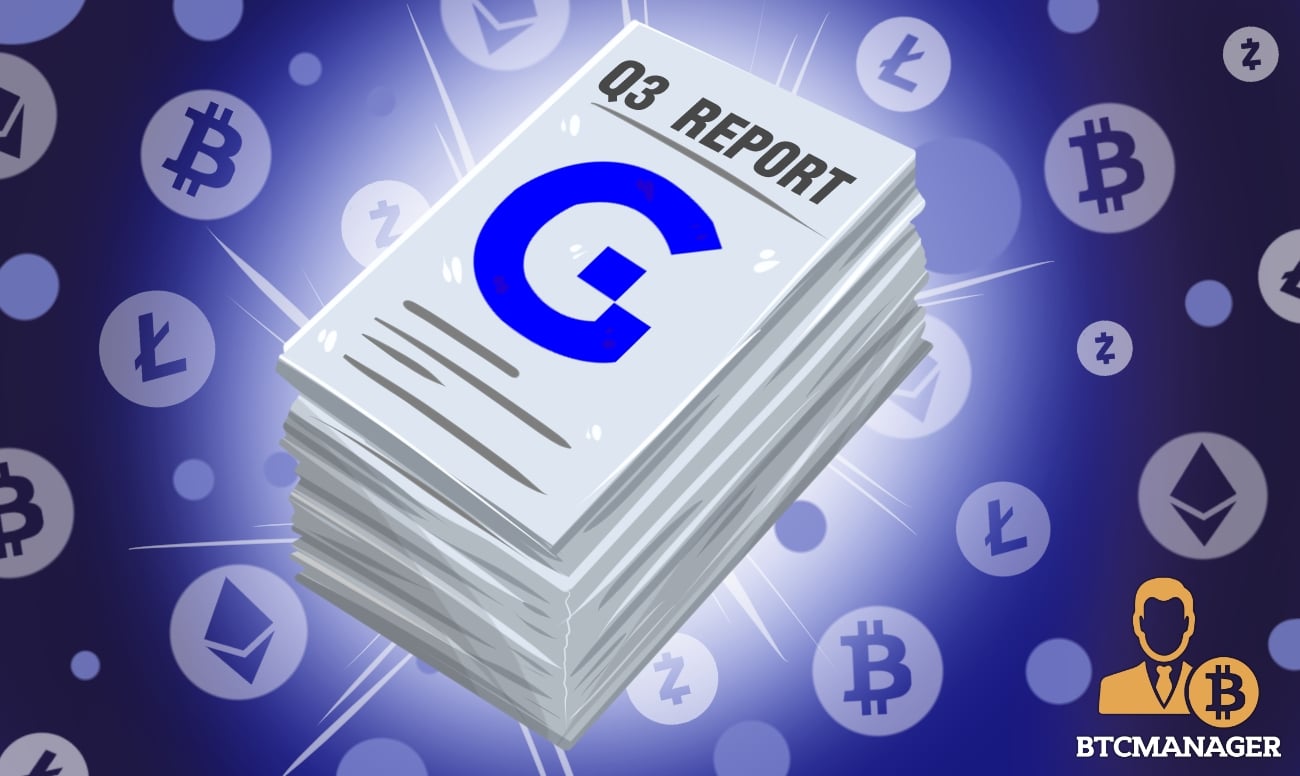 Genesis Global Trading, a leading over-the-counter (OTC) digital currency trading firm has released a brief report detailing the performance of its distributed ledger technology (DLT) based virtual currency lending arm since it went live earlier in March, according to a news release on October 19, 2018.
Genesis Sees Green Despite Bear Market
In its report titled: "Digital Asset Lending Snapshot 2018 Q3 Insights," Genesis stated that since launching its cryptocurrency lending platform for institutional investors earlier in March 2018, to complement its existing OTC products, it has witnessed a significant increase in the number of market participants with a pent-up interest in borrowing or lending cryptoassets.
Explaining further, Genesis noted that since the creation of its digital assets lending platform, more than half a billion dollars worth of transactions across nearly a dozen cryptocurrencies have been carried out on the platform by more than 60 counterparties globally.
At a time when the bears are ruling the crypto space, Genesis says its business has not been affected by the current slump in the price of bitcoin and other digital assets, and it currently has $130 million in active loans outstanding.
Focused only on institutional clients, Genesis services hedge funds, trading firms, and businesses that use bitcoin and altcoins as working capital.
"Hedge funds generally have thesis-driven views on assets and borrow to short for prolonged periods," the firm noted.
In essence, it is safe to say that the recent cryptocurrency market slump has contributed immensely to the success of the Genesis lending platform.
Investors Borrowed to Short Bitcoin, Ether
As stated in the report, during the first few months of its launch, speculative hedge funds borrowed BTC to service their working capital needs while ETH loans were "primarily used for short interests."
In the third quarter of 2018, Genesis says BTC represented 50 percent of its total outstanding loans while Ether maintained 25 percent and other digital assets shared the remaining 25 percent.
However, in August 2018, the trend changed significantly as investors got interested in going short on ethereum classic (ETC) and later, demand for litecoin (LTC), XRP and ethereum classic (ETC) surged.
While the primary objective of Genesis Global Trading is to expose institutional investors to digital assets, foster broader crypto adoption and make a good profit, the firm also strives to operate in strict adherence to regulation.
As reported by BTCManager earlier in May 2018, Genesis was granted the New York BitLicense, making it the fifth bitcoin-related company to get the approval of the DFS.