George Soros Makes U-turn, Set to Trade Cryptocurrency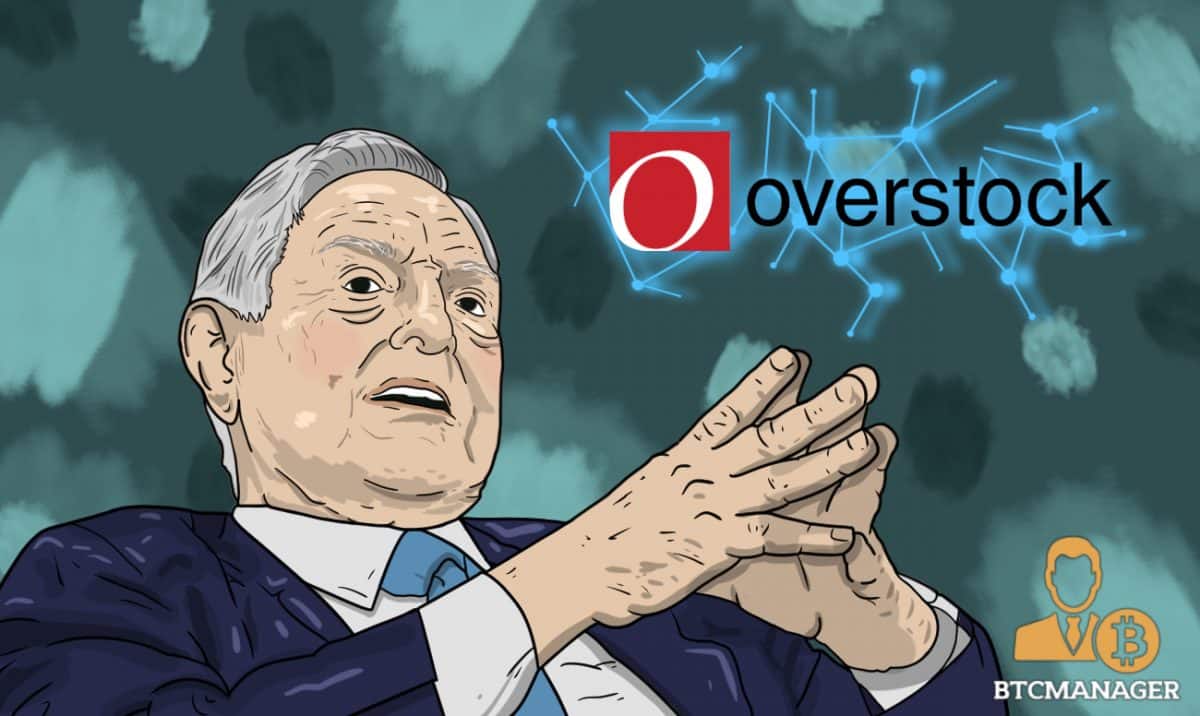 It appears George Soros has made a U-turn on his stance regarding the crypto market or, at the very least, is prepared to get in on some of the action. This news is based on a report that his family office is set to begin trading in cryptocurrencies. George Soros like a number of prominent figures in the mainstream financial scene once described bitcoin as being a bubble. While people like Warren Buffet appear not to be going near cryptos anytime soon, it seems George Soros has had a change of heart.
Getting Involved in the Crypto Market
According to a recent article on Bloomberg, Adam Fischer, the macro investment manager of the Soros Fund Management firm has been given internal approval to begin trading cryptocurrencies.
The Soros Fund Management firm is reportedly worth $26 billion. Unconfirmed reports also reveal that though Fischer has been given the go-ahead, no trades have been made as of yet and there is no official word on when trading will commence.
Despite his reservations about bitcoin and cryptocurrencies in general, Soros has indirectly been placing wagers on the market. The Soros Fund Management firm has been able to amass a considerable portion of Overstock.com shares.
The bulk of this acquisition occurred over the last quarter of 2017 and made the firm the third-largest shareholder in the company. This purchase is significant because Overstock.com, one of the largest discount e-commerce companies in the world, became the first major online retail merchant to accept cryptocurrency payments over the Summer of 2017.
Soros isn't the only macro investment firm that is making a play for the crypto market. John Burbank and Passport Capital have also made a foray into the world of digital currency trading.
After shuttering his central fund in 2017, Burbank hopes to raise about $150 million for a couple of funds that will be focused on digital currency trading. The plans took off at the beginning of 2018 and so far, the funds have limited themselves to investors from family offices and a number of other wealthy investors.
Alan Howard is another notable macro investor who is involved in the crypto market. In 2017, the billionaire placed a number of significant bets on the crypto market, separate from his own firm's trading activities.
Presumably on the healthy profits made from last year's run Howard has declared that he wishes to invest more in the crypto market and even in blockchain technology solutions.
A Fan of Blockchain but not Crypto
Despite being a crypto critic, Soros is a noted advocate of blockchain technology. Speaking during the World Economic Forum in Davos, Soros unveiled a plan that involved using blockchain technology to solve the mounting refugee crisis.
The need to improve the well-being of migrants and refugees continues to be a significant pursuit of Soros'. However, despite his recognition of the potential applications of blockchain technology, Soros has less than flattering views on bitcoin and other virtual currencies.