German Blockchain Strategy Crushes Private Stablecoin Projects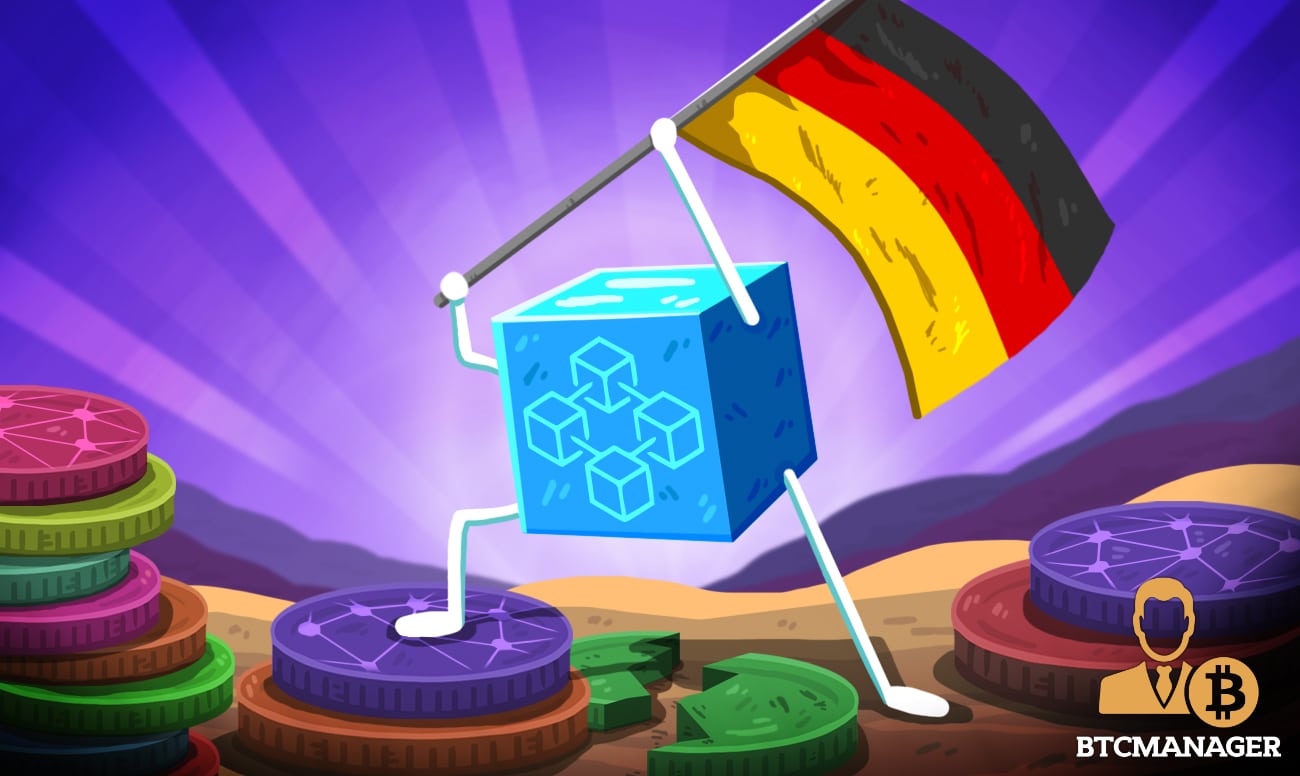 In a bid to make it impossible for private firms to create their own cryptocurrencies, the German government has implemented a comprehensive blockchain strategy to thwart the efforts of tech giants like Facebook and others. The approach is aimed at upholding the nation's sovereignty and protect consumers from the risks associated with new technologies, reports  Reuters on September 18, 2019.
No Room for Libra in Germany?
Per sources close to the matter, the German government has formulated a comprehensive blockchain strategy to fight any company with the intent of launching a private cryptocurrency designed to function as legal tender alongside the country's fiat currency.
Reportedly, the blockchain strategy was passed by Chancellor Angela Merkel on September 18, 2019, and its aim is to encourage the digital evolution of the German economy but mitigate the risks associated with new technologies.
According to the document, Germany seeks to work closely with its European and international allies to ensure that blockchain-powered stablecoins do not become alternative currencies.
Further, the blockchain strategy outlines that Berlin will continue to actively engage in talks with Bundesbank, Germany's central bank and the discussion will focus on central bank digital currency (CBDC) to ascertain the current state of developments and tackle possible risks.
What's more, the blockchain strategy states that the government is looking to propose a law this year, that will allow blockchain-based electronic bonds to be introduced.
DLT in View

Olaf Scholz, Germany's Finance Minister while commenting on the new blockchain strategy, said that the government wants Germany to be at the forefront of innovation and strengthen the country as a leading technology hub.
Scholz also acknowledged that this goal can be actualized with the use of the distributed ledger technology as it is a building block of the future Internet.
Nonetheless, the Finance Minister pointed out that priority also has to be given to protecting consumers and state sovereignty.
"A core element of state sovereignty is the issuing of a currency, we will not leave this task to private companies,"
More reports reveal that France and Germany are of the notion that Libra poses risks to the financial sector, and as such, it could prevent the asset's authorization in Europe.
In the same vein, either country has supported the creation of an alternative public cryptocurrency in Europe.
Generally, governments around the world have become warier of cryptocurrencies after Facebook revealed plans to launch Libra.
On July 18, 2019, BTCManager informed that a German minister has called for the cryptocurrency industry to be monitored closely, including Facebook's Libra.
BTCManager also reported on September 13, 2019, of France Finance Minister's comment that Libra will not be authorized in Europe.