Gibraltar Leading the Field in Cryptocurrencies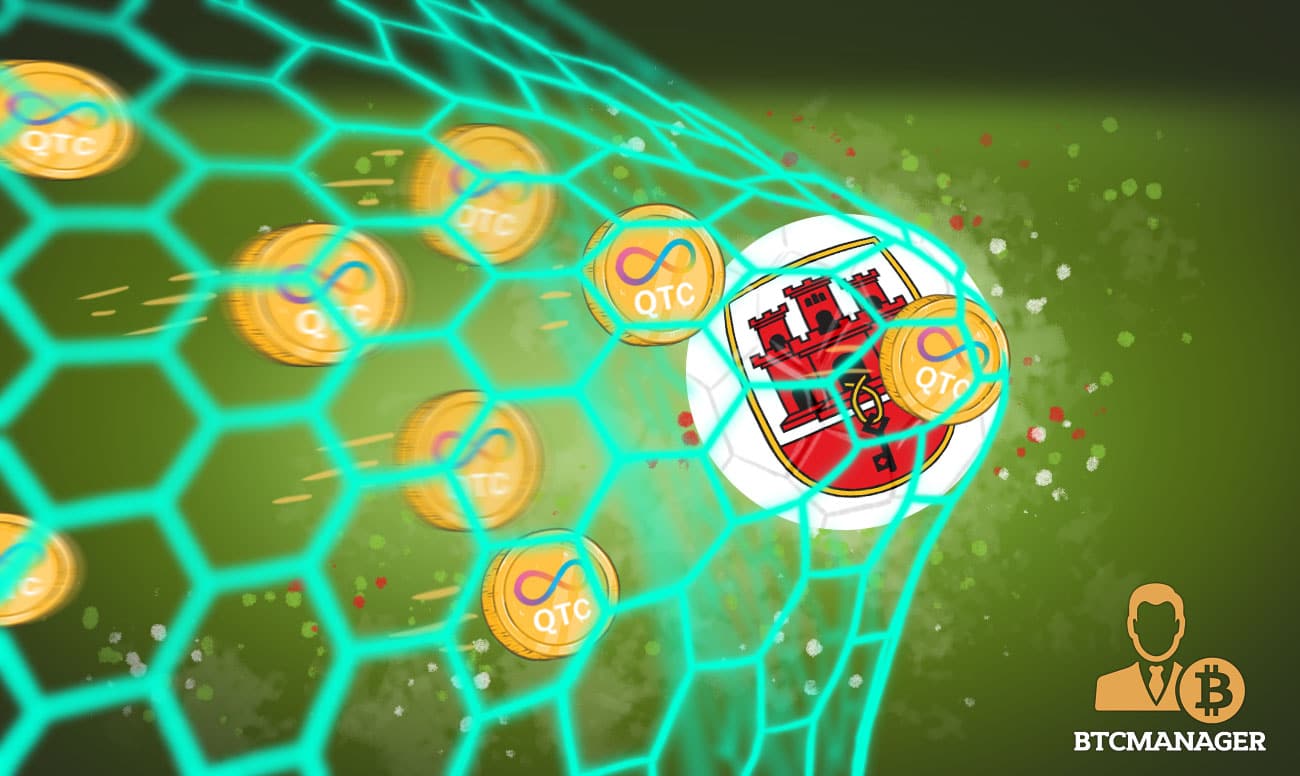 Gibraltar will become the first football team to compensate their players in cryptocurrency. Next season, the tiny nation between Morocco and Spain will begin paying salaries for their semi-pro team in Quantocoin.
Quantocoin Takes the Field
Quantocoin, according to its white paper, bills itself as an asset with "immediate liquidity" as well as offering its services to unbanked customers. The token offers a wide range of services aimed at markets without access to traditional banking.
While this decision might leave some scratching their heads, Gibraltar has recently stepped into a leadership position in the adoption and utilization of cryptocurrency and blockchain technology.  In early July, the Gibraltar Blockchain Exchange opened, allowing customers fiat onboarding as well as number pairing services across an initial selection of six tokens.
The Power of Paying in Crypto
Paying players in cryptocurrency has immediate benefits for the team and the crypto ecosystem. Primarily, it provides greater visibility for Gibraltar as a cryptocurrency hotspot. A little media exposure can go a long way to drawing investors to a cryptocurrency. This is no surprise given the amount of celebrities that are currently bringing exposure to the crypto space.
Secondarily, paying in cryptocurrency allows international players to be paid without having to go through the process of setting up a bank account in Gibraltar. Furthermore, paying in crypto is seen as a way to put a halt to the corruption endemic to football, by paying players directly rather than going through banks and middlemen. Given that money transfers on blockchain technology are free and direct, it becomes much more difficult for illegal payments to filter through agents or clubs.
Playing with Crypto
This is not the first time that cryptocurrency and football have found themselves in the same arena. Argentinian footballer, Lionel Messi, has endorsed Sirin Labs' blockchain-backed smartphone. BTCManager reported earlier this month that Colombian football player, James Rodriguez, is also making moves in the cryptosphere. It seems that this is only the beginning of the relationship between cryptocurrency and football, with players like Michael Owens and Ronaldinho throwing their starpower behind various crypto investments as well.
Gibraltar is making a play to lead the field in adoption and usage of cryptocurrencies. It remains to be seen if crypto financing is the future of football or a flash in the pan.