Gibraltar Stock Exchange to List Blockchain-Powered Securities on GSX Global Market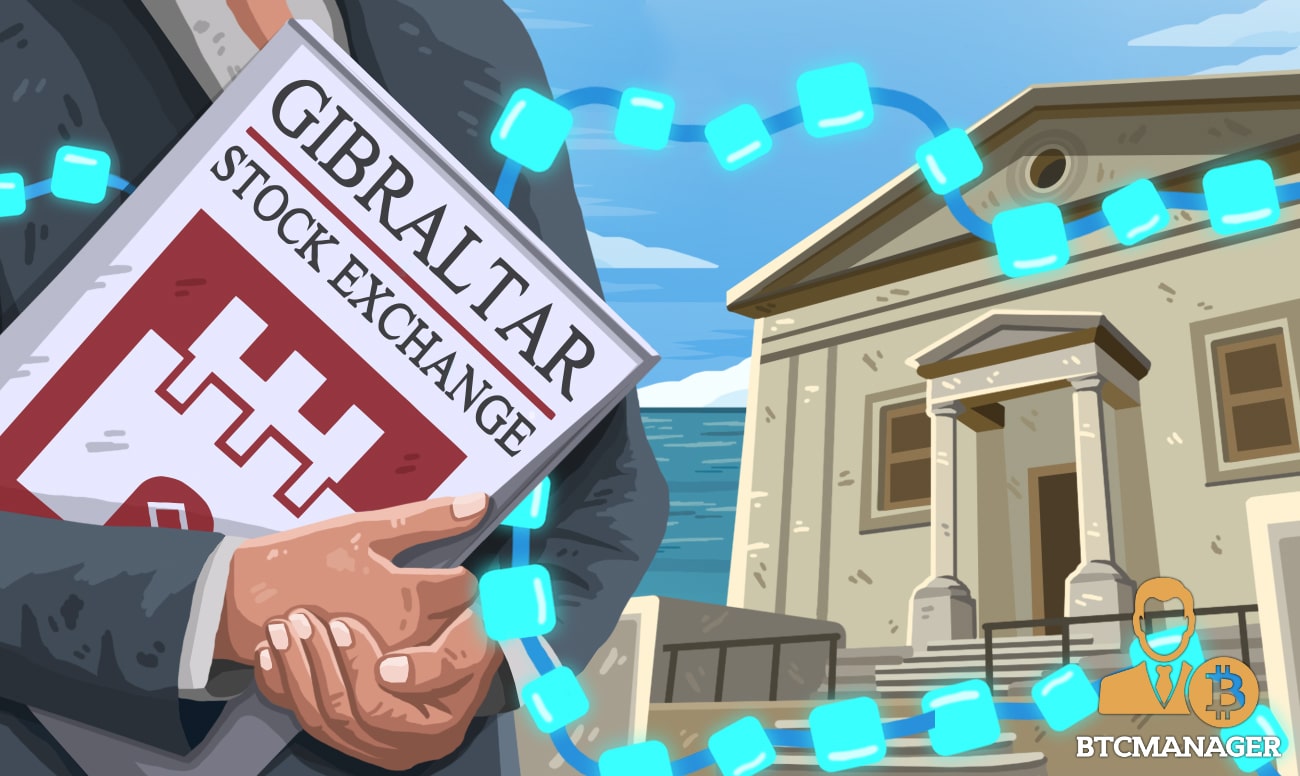 Blockchain-backed securities have found a new home on the Gibraltar Stock Exchange as the management of the GSX announced on April 9, 2019, that they will be listed on the GSX Global Market.
Market Additions
Blockchain has infiltrated various aspects of the financial world such as the sending of cross border payments; now in 2019, the inclusion of blockchain and crypto-related securities on various exchanges such as the listing of bitcoin and ethereum indices on the Nasdaq signal yet another era of adoption.
Far from isolated incidents, these show the fact that digital assets are being recognized as profitable endeavors and not fads. In yet another move to that effect, the Gibraltar Stock Exchange (GSX) announced on April 9, 2019, that they will begin listing blockchain-powered Securities on the GSX Global Market, their practical listing venue.
This makes them one of the first exchanges in the world to offer digital debt securities and digital funds.
Emerging Details
The securities that will be listed are known as 'digital', 'smart' or 'tokenised' securities, such as corporate bonds, convertible bonds, asset-backed Securities, Derivative Securities, open-ended funds, and closed-ended funds which make use of blockchain technology.
The press release goes on to state that the new listings will help open up larger liquidity pools and make liquid assets more accessible, essentially disrupting the technology that has been used in the capital markets for decades. The GSX has maintained that they have always nursed the ambition of being among the first traditional stock exchanges that will embrace the world of blockchain and so far, they seem to be abiding by this.
Compared to the GSX Main Market, the GSX Global Market offers reduced timelines and listing costs, with lighter reporting and disclosure framework to users. Also, GSX Global Market users are not required to withhold tax on coupons under UK law. The management of the GSX has stated that this new move is an early step in the right direction.
Nick Cowan, CEO of the GSX Group, adding that this move positions the GSX to be a frontrunner in the emerging digital securities market said:

"This is a historic moment for GSX, we have worked incredibly hard to reach this point, and we are now at the precipice of a truly transformational period for the capital markets. We're pioneering meaningful change, for the betterment of the global financial industry, we have come so far already, and this is only just the beginning,"
The addition of blockchain and crypto-related securities to mainstream stock exchanges seem to be here to stay and is a welcome development.