Gifto token plummets 88% after surging extensively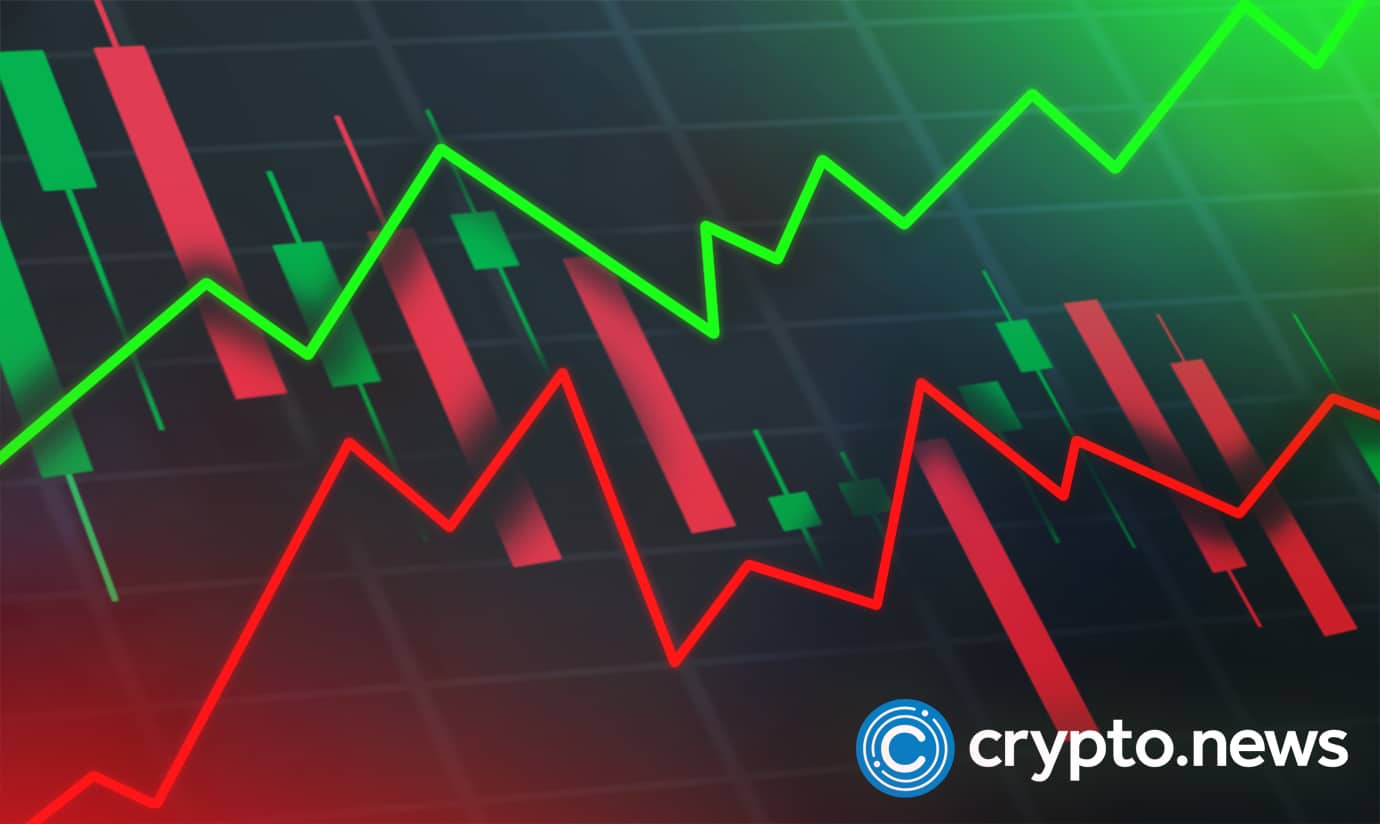 After jumping into top-50 cryptocurrencies list, Gifto token suddenly nosedived. What is Gifto and what was the reason behind its rise and fall?
Overnight pump and dump is not a new phenomenon in the cryptocurrency market. Gifto (GFT), a BEP20 token on the BNB chain, turned parabolic during yesterday's trading and reached an all-time high of $2. As of Feb. 8, GFT was trading at $0.2399, down more than 88% from its high.
Such was the impact that, for a brief time, GFT entered into the top 50 cryptos with a market cap of nearly $2 billion. However, it has now slipped much lower at 210 with a market cap of almost $240 million.
CoinMarketCap data suggests that the GFT token has gained over 650% in the last seven days despite the dump. Let's understand the entire saga, but before that, let's understand what Gifto is.
What is Gifto (GFT)
In 2017, the Asia Innovative Group (AIG) launched Gifto, a Web3 solution that allows users to create, store, and gift virtual presents such as non-fungible tokens (NFTs) in the form of e-cards, PFPs, generative art, or red envelopes.
This revolutionary protocol was created to become a self-regulating and self-sustaining ecosystem that facilitates the curation, tracking, and trading of virtual gifts across multiple content creation platforms.
Leading the team is Andy Tian, the group CEO of AIG. Tian has a bachelor's and master's degree in computer science from MIT and was the general manager of Zynga China before joining Gifto.
What's causing this pump
Yesterday's pump in GFT price was rather unusual, as the token traded in a tight range of $0.01 – $0.02 for the past couple of months. However, yesterday GFT experienced a sudden surge in its trading volumes and started rising rapidly until it hit the $2 fence.
Since the token's inception in early 2018, GFT never experienced such a sudden price spike until yesterday, suggesting that whales could be on the move.
What's more interesting is that yesterday's 100% trading volumes happened on XT.com, a Seychelles-based cryptocurrency exchange. Moreover, even now, the price of the GFT token hangs between $0.02 – $0.03, except on XT.com, where it trades at $0.88.
As of Feb. 8, GFT token's trading volume is around 90% on XT- exchange. Gate.io has a trading volume of approximately 10%, while Binance Dex remains completely flat.
Amid this newly found momentum, Bitget, a Singapore-based cryptocurrency exchange, listed GFT on its platform on Feb. 8.
Moreover, there have been no recent project announcements regarding any project development or milestones. The only tangible development for Gifto was a $2.5 million strategic investment from Poolz, a cross-chain initial dex offering (IDO) platform in January.
Whales on the move?
Market data from CoinCarp as of Feb. 8th shows that the top 100 GFT holders make up more than 99.93% of the circulating supply, suggesting whales have a complete control over this asset.
This suggests that the tokenomics of the token is highly centralized, which could create an environment where whales easily manipulate the price of GFT.
Furthermore, it could make the token more vulnerable to extreme price fluctuations and pump-and-dump schemes.
What are the risks ahead
Investors in Gifto crypto could be in for a wild ride. With a relatively small market, whales can easily manipulate the price, leading to wild swings.
Furthermore, with limited exchange listings, Gifto is not as liquid as other cryptos, making it difficult to unload large amounts.
This combination of factors makes investing in Gifto crypto a risky endeavor, with a chance of large losses should the price crash or the project fail. Investors should be aware of these risks before investing in Gifto crypto.