Gluwa Financial Platform Unveils Venture Debt Fund on Ethereum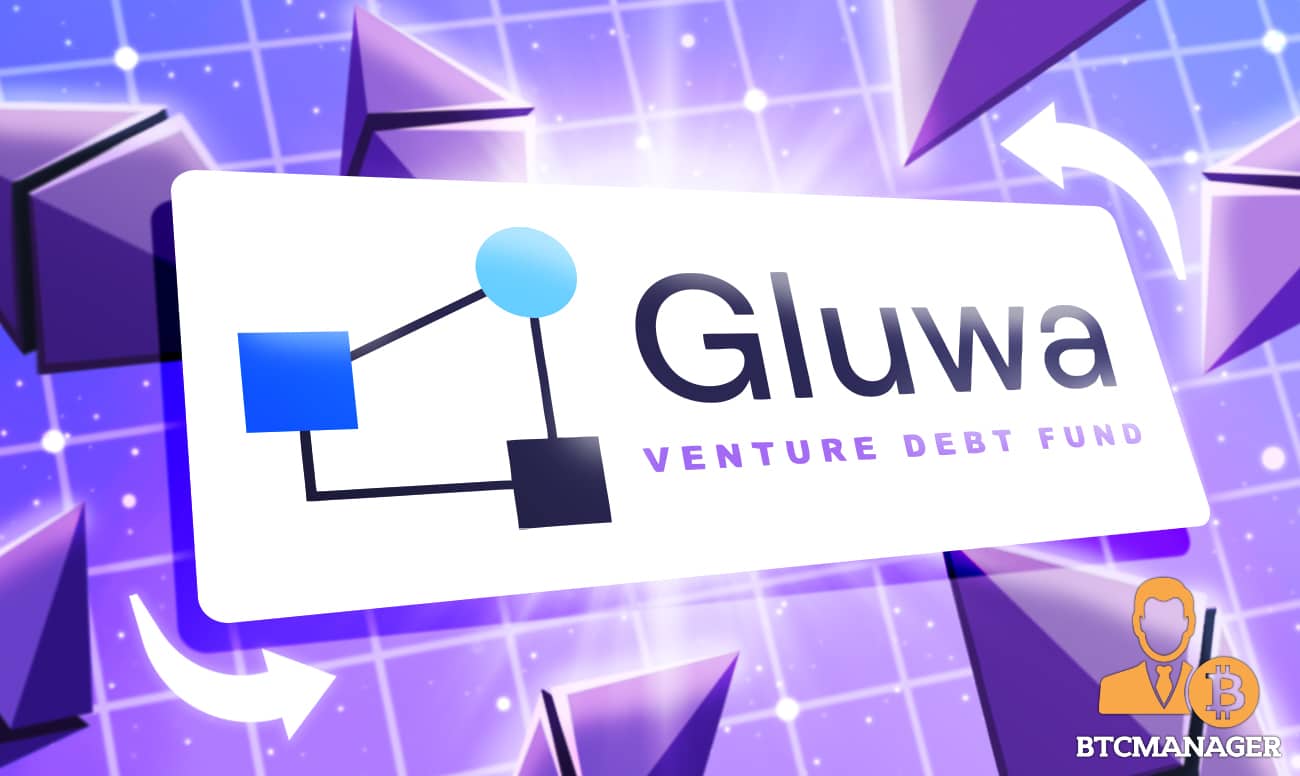 Gluwa, a financial platform based in San Francisco, has launched the first social-impact venture debt fund on the Ethereum blockchain network. This fund aims at offering retail investors a fixed APY of 12% and promoting financial inclusion.
How the Fund Works
The vision of Gluwa is to connect investors globally to yield large and provide growth opportunities in emerging markets with little capital.
Pooling of stake funds provides liquidity to different partners. In turn, the stake generates credit opportunities and credit lines for the underbanked and unbanked.
These credit lines offer an opportunity for investors to start a small business or cater to an emergency.
Some credit-providing companies have partnered with Gluwa. Examples are Jenfi, located in Asia, providing revenue-based debt financing to digital business and Aella, who offer credit lines to many African users.
It is a 3-month interest-bearing account handled on the Ethereum sidechain, Luniverse.
Investors from different countries can take part in the account through Gluwa's non-custodial exchange by exchanging bitcoin (BTC) to a Gluwa stablecoin, sUSDC-G. The starting investment cap commences at $500,000. Deposits will be made based on a first-come, first-served.
Following the Trend
To date, more than 1000 users have submitted their KYC/ Identification Verification ahead of the launch of the Bond Account. The Savings Account will go live late in 2021 or early 2022. This Savings Account pays 5% APY with the no-fixed term. 
Another account on course for a launch is the Prize-linked Savings Account. On this account, participants can stake funds for entries into a pool of collective lottery. This enables investors to earn a share of 4% collective interest from the liquidity pool.
According to the Product Manager of Gluwa Invest, Brendan O'Toole, this launch is a major step in realizing the vision of connecting people globally with investment, opportunities, and capital they need.
Gluwa CEO, Tae Oh, explained that their users would benefit twice. First by making responsible investments that provide credit opportunities to a lot of people and secondly by providing major returns to investors.
Gluwa Integrates Infura Transactions (ITX)
Gluwa financial platform gives access to quality currency to everyone without restrictions. Their products include a cryptocurrency exchange, a wallet, and an account bearing high-yield interest. Gluwa platform is committed to building a financial inclusion future where one can be their bank.
Gluwa platform adopted Infura Transactions (ITX) last week.
ITX offers the users on the platform a reduction of 15% on Ethereum gas fees. This integration helps remove the issue of pending or failed transactions on Ethereum caused by a lack of enough transaction fees. It also brings optimal management of gas to Gluwa.