GoGoPool, Koop, Stacked, Luabase, Proof, and Sei Networks Complete Successful Rounds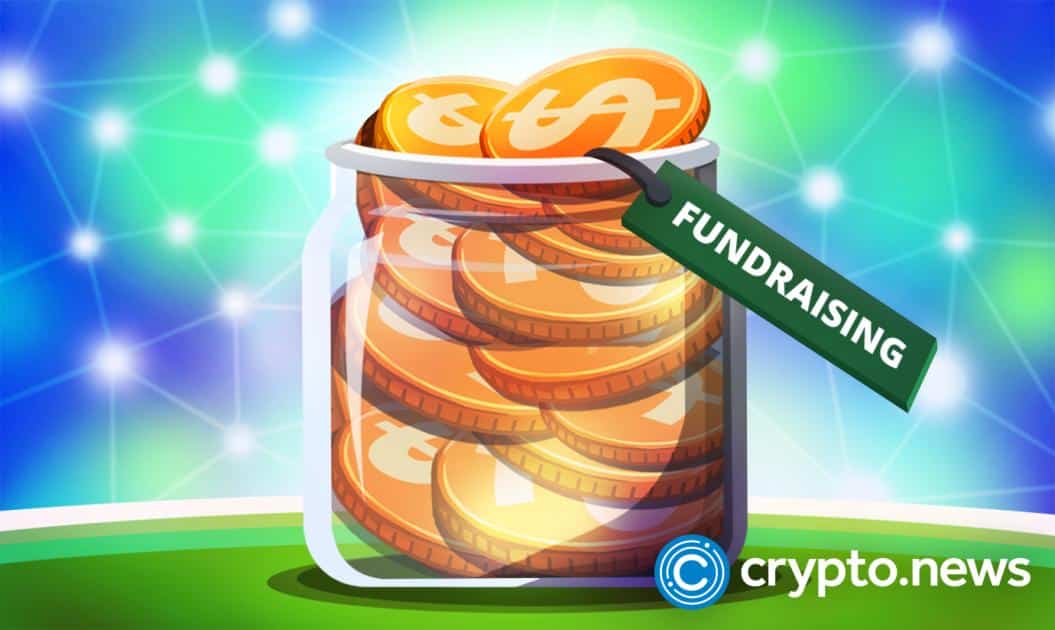 Several projects announced successful venture rounds today. They include GoGoPool, Koop Protocol, Stacked Studios, Luabase, Proof, and Sei Network.
GoGoPool Raises $5 Million in Funding Round
GoGoPool, a staking protocol based on the Avalanche network, just recently announced the completion of a funding round raising $5 million. According to their medium blog, GoGoPool's venture round was co-led by Coinfund and Framework Ventures.
Moreover, several other projects, including Republic Crypto, Genesis Block Ventures, FinTech Collective, Avalaunch, Builder Capital, Flow Traders, Alpha Crypto, Taureon, and Silverstone Ventures, invested in this round.
GoGoPool announced they will use the funds raised in the round to support activities like "recruiting and developing our suite of open source tools to scale Subnets and enhance the Avalanche network."
Koop Protocol Raises $5 Million in Funding Round
Koop Protocol recently announced the completion of their funding round, where they raised $5 million. Based on reports, this funding round was co-led by 1confirmation and Variant fund. Several others participated in the round, including Day One Ventures, Palm Tree Crew, DeFi alliance, Ethereal Ventures and Volt Capital.
Koop is a platform that helps users create "niche, private, cooperative spaces." It was founded by 21-year-old Natalia Murillo, who recently said;
"Koop is built for collaborators, for builders, for self-starters, specifically those that are creating counter cultures. And crypto has always been about niche counter-culture."
Stacked Studios Raises $12.9 Million in Venture Round
In another Series A venture round, Stacked Studios raised $12.9 million. According to reports, this venture round was led by Pantera Capital, with others like GFR Fund, Z Venture and YJ Capital.
When talking about the project, the project's founder and CEO, Alex Lin, said;
If you actually give creators ownership over the platforms that they helped make valuable, then you really align the incentives of both the platform itself, the developers and the content creators.
Creators in Stacked will be able to host watch parties, streaming gaming content, host lifestyle content, chat with fans, and earn crypto or fiat by accepting donations from viewers.
Luabase Raises $4.5 Million in Investment Round
Luabase, a blockchain-based startup created to make data more accessible and cheaper to use, recently announced the completion of a funding round, raising $4.5 million. Among the participants in this round include Costanoa Ventures, 6th Man Ventures, Furqan Rydhan (Founder @ Thirdweb), Shaan Puri (Founder @ Milkroad), Jon Ma (Co-founder @ Artemis), Jack Herrick (Founder of WikiHow) and Josh Hannah (Former GP at Matrix).
While announcing the funding round, Luabase also highlighted some of its expansion plans in a blog. The blog said;
While we tackled Ethereum first, we quickly added Polygon, Avalanche, Fantom and Bitcoin soon after. In the next few months we'll be adding every EVM chain and Solana. We're already API-first but our design partners told us they needed tools to make Luabase fit into their development workflow, so we'll be launching a Github integration next month and an SDK shortly after.
Proof Raises $50 Million in Funding Round
Proof XYZ, an NFT collective, just recently announced the completion of a $50 million funding round led by a16z. According to the reports, several investors, including Seven Seven Six and VaynerFund, participated in the round.
Kevin Rose recently said at Future Proof:
"It's great to have this vote of confidence from some of the most respected investors in web3, as well as capital to keep delivering great products and services as we mature this business over the long term."
Sei Network Raises $5 Million in Venture Round
Sei Network, a layer one blockchain designed for trading, just recently completed a funding round raising $5 million. Reports indicate that Multicoin Capital led this round with Coinbase Ventures, Hudson River Trading, Delphi Digital, GSR, Hypersphere, Frax, Flow Traders, Tangent and Yield Guild Games participating in the round.
The platform's Co-founder, Jay Jog, recently said, "This round is a major step forward for Sei and the rapidly growing DeFi landscape. We've partnered with some of the most revered financial institutions in the world to drive forward the same mission: build the best layer 1 for financial applications."
Multicoin Capital's Managing Partner Tushar Jain recently said;
"They're unlocking new possibilities with built-in orderbook infrastructure, frontrunning prevention, and major speed improvements. Sei is already seeing a lot of interest from DeFi apps looking to build on top of them."