Golden Inu presale launch aims to displace Dogecoin and Shiba Inu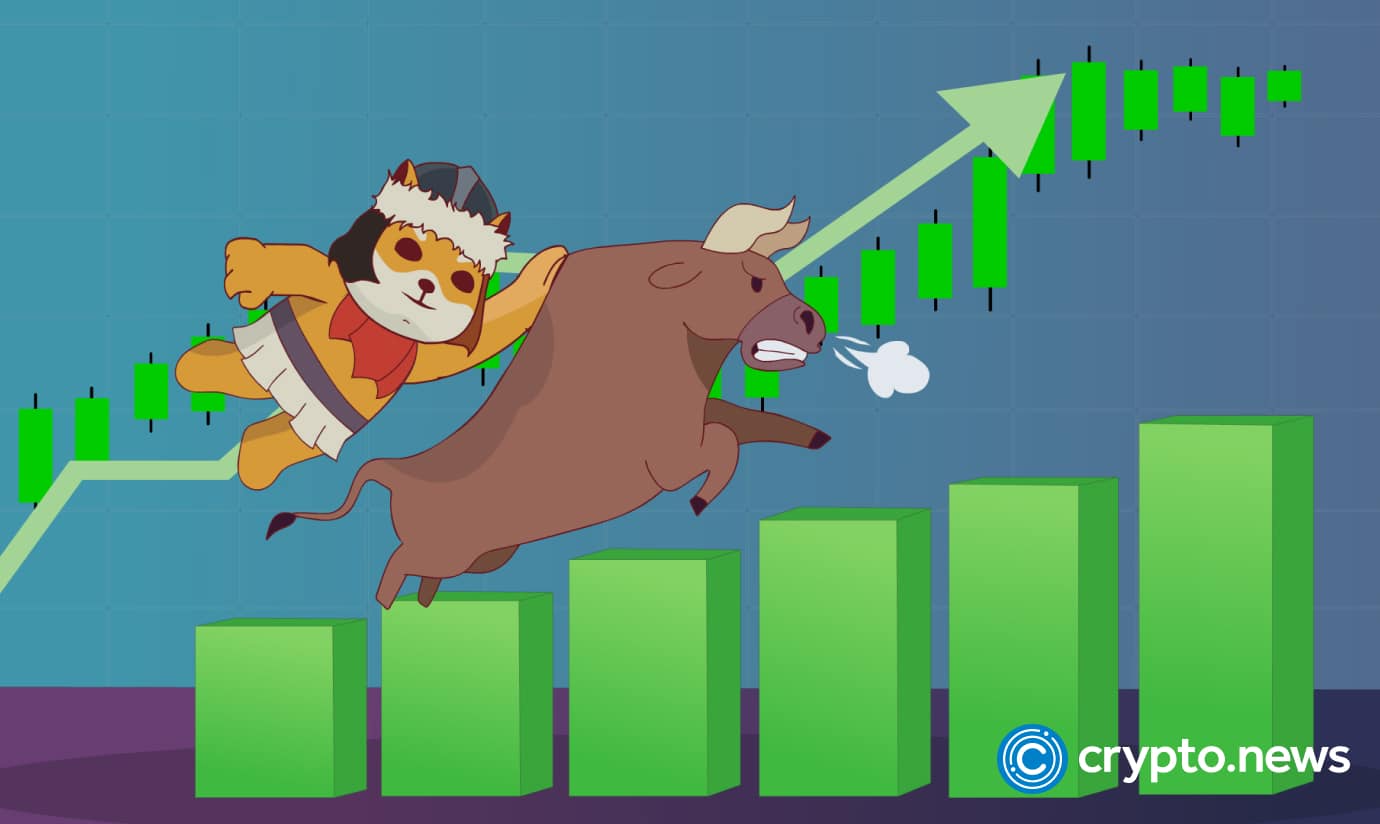 Golden Inu, a community-focused project, has just passed $110,000 in its GOLDEN token presale.  Aimed at displacing today's top meme coins, it's been dubbed the "Shiba Inu Killer" and poses a serious threat to Dogecoin's top rank.
Golden Inu presale
The second round ends at 80 ethereum (ETH). However, there are four rounds in all where funds will create the Golden Inuverse, which would issue participants a utility token that provides passive crypto rewards in a cutting-edge DAO ecosystem. The project has raised approximately 56.4 ETH and issued 3.1 quadrillion GOLDEN tokens out of the six quadrillion tokens set for the presale.
The public presale would allow investors to acquire GOLDEN at a fraction of its value before price appreciation. Following the presale, GOLDEN will be listed on popular decentralized exchanges PancakeSwap and Uniswap.
The team also plans to list the token on other major exchanges like Uniswap in the near future, expanding its accessibility to a broader audience. Binance and Coinbase have already shown interest in the Golden Inu brand. Both of the major exchanges Coin Indexes list the BEP-20 GOLDEN token and its trading data.
A dual-blockchain ecosystem, it will be the first meme coin to have crypto applications that allow seamless transactions from both the Ethereum and Binance blockchains.  
To participate in the presale and become a Golden Inu token holder, the user must first set up a wallet compatible with Ethereum. The popular options include TrustWallet and Zerion. Next, fund the wallet with ETH, access the Golden Inu presale page, and convert the ETH assets to GOLDEN.
The purchased tokens will be visible on the presale page upon the presale's close. According to the official website for the project, "tokens aren't claimable until the conclusion of the presale."
Golden Inu set to offstage Dogecoin and Shiba Inu
The Golden Inu project boasts several advantages over competitors like Dogecoin and Shiba Inu.
Firstly, the GOLDEN token is deflationary, so its supply will decrease over time as tokens are burned. This scarcity model may lead to increased demand and potential price appreciation.
Secondly, Golden Inu benefits from a team of experienced developers and marketers with a proven success track record. Their expertise and dedication are instrumental in positioning Golden Inu as a competitive project, which is generating significant buzz within the cryptocurrency community.
The final unique feature of Golden Inu over its competitors is its innovation in entertainment.   The ERC-20 token's developers are creating a 3D play-to-earn game called Golden Inuverse.  
The recently released "summary" indicates it's a game that allows players to explore, battle, and trade in a vast virtual world while earning rewards in GOLDEN.   Moreover, a leaked "NFT" character from the game, hints that this will be something no other memecoin has done before.
The full launch of the Golden Inuverse game would provide a unique use case for GOLDEN.  It has the potential to drive major adoption and long-term engagement from the SHIB, DOGE, and gaming communities.
Disclosure: This content is provided by a third party. crypto.news does not endorse any product mentioned on this page. Users must do their own research before taking any actions related to the company.