Goldman Sachs Clients Want In on the Cryptocurrency Frenzy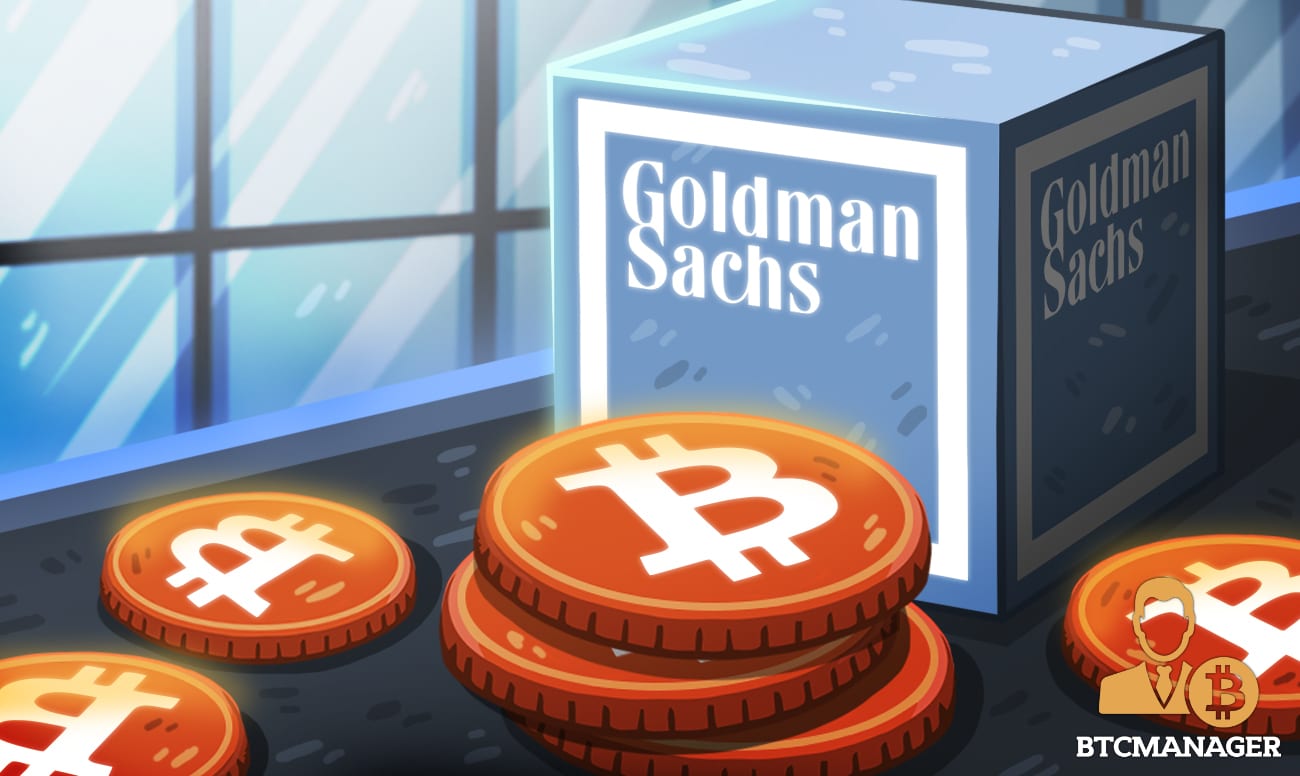 According to a Bloomberg report, the ultra-rich clients of Goldman Sachs are interested in cryptocurrency. 
An Ever-growing Interest
The news agency quoted a recent survey from the American financial giant, which shows that almost half of the family offices interviewed are keen to add crypto to their investments.
Family offices specialize in managing the wealth and personal affairs of the wealthiest people in the world. The survey gathered responses from 150 family offices worldwide, with nearly one-fifth of those firms boasting up to $5 billion in assets under management. 
Goldman Sachs found that 45% of the participating firms are looking into crypto assets as a hedge against inflation, which the U.S. Treasury forecasts will skyrocket in the coming months. Moreover, the survey found that 15% of respondents already have exposure to cryptocurrencies.
According to Melina Flynn, the Global Co-Head of private wealth at Goldman Sachs, many family office clients want to invest in the digital asset ecosystem and its underlying blockchain technology. 
"The majority of families want to talk to us about blockchain and digital ledger technology. There are many who think that this technology is going to be as impactful as the internet has been from an efficiency and productivity perspective," Flynn told Bloomberg.
JPMorgan Clients View Crypto as an Asset Class
In other positive adoption news, JPMorgan claims that many of its clients are demanding exposure to cryptocurrencies.
According to Mary Callahan Erdoes, an exec at the giant investment bank, more clients view bitcoin as a viable asset class. She added that the bank would continue offering crypto investment services to keep its user base happy. 
That said, Erdoes expressed concerns about the crypto market's wild volatility, arguing that JPMorgan isn't completely sold on bitcoin as an asset class per se. 
Back in 2017, the company's CEO, Jamie Dimon, referred to bitcoin as a fraud. However, the banking giant has slowly softened its stance on bitcoin as demand for crypto continues to mount. 
JPMorgan is now reportedly planning to launch an actively managed Bitcoin fund, which would make it the largest bank to embrace crypto as an asset class.  
UBS Bank CEO Says Crypto is An Untested Asset Class
Not everyone is convinced that crypto has matured into a viable asset class, with some financial experts expressing doubts over the long-term value of digital assets. 
In a recent interview with Bloomberg, the CEO of Swiss-based UBS bank, Ralph Hamers, blasted crypto as an untested asset class, citing its extreme volatility. 
Hamers explained that although some UBS clients have expressed fear of missing out on the bitcoin gold rush, the banking institution plans to err on the side of caution and will not offer crypto actively.