Wells Fargo Planning to Offer Active Crypto Strategy for Wealthy Clients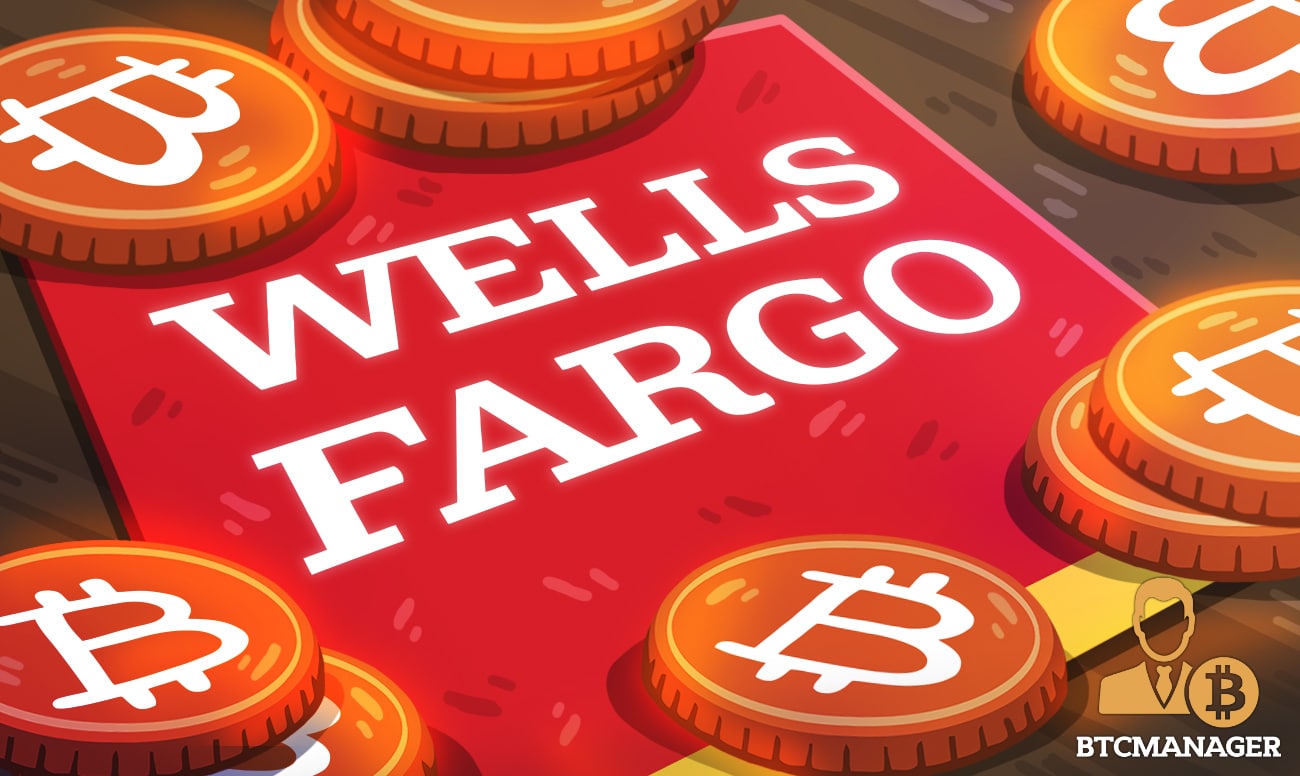 Banking giant Wells Fargo, has become the latest financial institution in the U.S. to delve into crypto, as the bank is close to onboarding an actively managed crypto strategy for its rich clients. 
Wells Fargo's Wealthy Clients to Gain Crypto Exposure
According to Business Insider on Wednesday (May 19, 2021), president of the Wells Fargo Investment Institute, Darrell Cronk, revealed the plans in an exclusive interview. According to Cronk, the division has been developing the strategy for months, which is now in the final stages of development. 
The crypto strategy solution from Wells Fargo comes amid the current dip across the cryptocurrency market. Following Tesla's announcement that it was suspending bitcoin payment, the price of BTC and other crypto assets plummeted, with further price dips causing the market to lose $750 billion. 
Although the team at Wells Fargo was initially waring of the emerging technology, the development in the industry caused the Investment Institute to change their minds about crypto. Cronk noted:
"We think the cryptocurrency space has just kind of hit an evolution and maturation of its development that allows it now to be a viable investable asset."
However, the crypto strategy would not be available for all clients. According to Cronk, cryptocurrency investment comes with risks, and believes that the industry requires due diligence. Cronk buttressed, saying:
"So we are still not suggesting in our work that it is its own dedicated asset class with a strategic allocation to it in every portfolio. For those investors who qualify and have an interest, there is some good academic and money management work to suggest that it can be a nice diversifier to portfolio holdings."
The crypto investment will be limited to investors with an annual gross income of over $200,000, or has a net worth of over $1 million. Cronk also said that the Wells Fargo Investment Institute is looking to add the crypto strategy to the platform by mid-June. 
Wells Fargo joins the list of major U.S.  financial institutions to offer crypto-related services. As reported by BTCManager back in April, banking giant JPMorgan announced that it would soon offer an actively managed bitcoin fund to its private wealthy clients. The bank earlier said it was considering bitcoin and cryptocurrency clearinghouse options. 
In February, Bank of New York Mellon, the oldest bank in the U.S., said that it would create a cryptocurrency custodial service for its clients.