Goldman Sachs COO Says Institutional Demand for Bitcoin (BTC) is Rising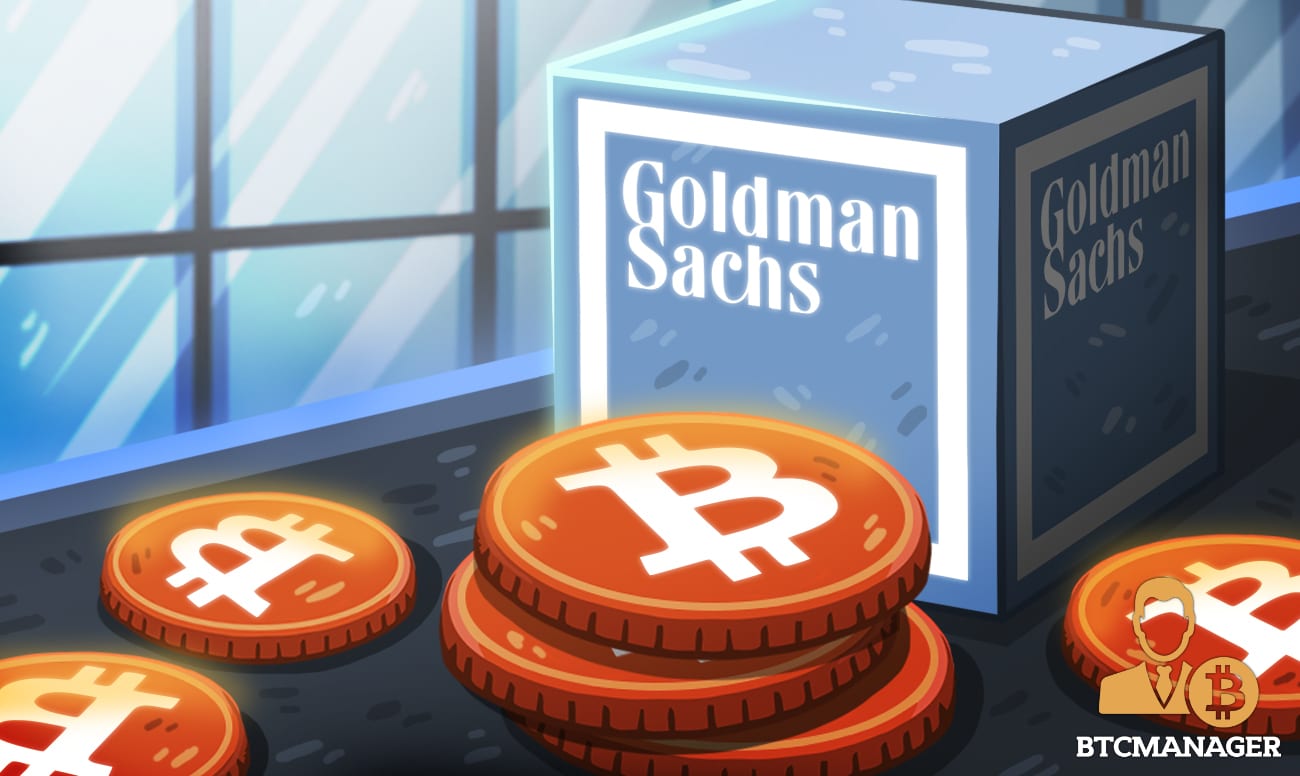 Rising institutional interest in digital assets has forced Goldman Sachs to explore how it can cater to the booming demand.
Goldman Sachs Exploring Ways to Offer Crypto Products
According to a Reuters report on March 11, Wall Street titan Goldman Sachs is exploring how it can meet booming customer demand for bitcoin (BTC) and other major cryptocurrencies.
At the same time, the conglomerate is cautious of the regulatory implications and is exploring ways to offer digital asset products while staying on the right side of regulations, John Waldron, President and COO, Goldman Sachs said recently.
Waldron noted:
"Client demand is rising. We are regulated on what we can do. We continue to evaluate it … and engage on it."
Further, it is worthy of note that Goldman is also actively exploring a bitcoin exchange-traded fund (ETF) and has issued a request for information to explore digital asset custody.
It would seem the bank has come to a full-circle with regard to its stance toward digital currencies. Not too long ago, Goldman Sachs brushed off the possibility of holding digital assets for its customers citing regulatory uncertainties.
However, earlier this year, an executive from the bank went on record to say that bitcoin requires more institutional participation before the cryptocurrency market can properly mature.
COVID-19 Accelerated Adoption
Adding to his statement, Waldron said while Goldman can custody digital assets, it cannot essentially "principle" them. Against that backdrop, the bank is in talks with regulators and central banks the world over to learn more about how banks should be regulated when dealing with crypto assets.
Waldron attributed the scintillating rise in the price of cryptocurrencies to the onset of the COVID-19 pandemic which made customers' shopping experience pretty much only online. Goldman Sachs believes the trend is likely to continue which could cause a corresponding "explosion" in the use of digital currencies.
"The pandemic has been a significant accelerant," Waldron said. "There is no question in our mind there will be more digital commerce … and (use of) digital money."
At press time, bitcoin trades at $54,846 with a market cap of more than $1 trillion, according to CoinGecko.