Goldman Sachs Executive Says Bitcoin (BTC) Will Stabilize Once More Institutions Come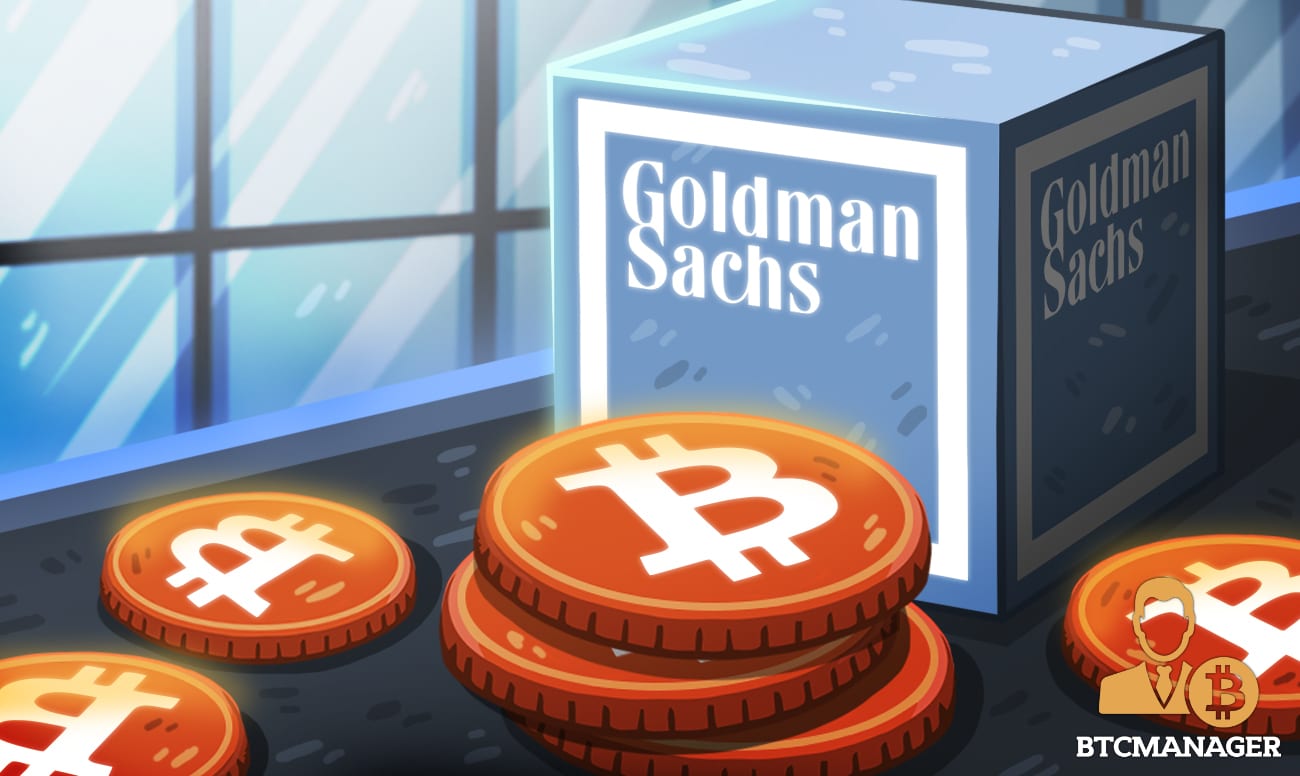 Jeff Currie, a Goldman Sachs top executive, had said that Bitcoin needs to have more institutional investors before the market can properly mature, in an interview on CNBC's The Coin Rush.
Curie: Not Enough Institutions Are Involved Yet
Jeff Currie, the global head of commodities research at Goldman Sachs, had stated that institutional investment in the industry is still minuscule, adding that more institutional investors need to actively participate in order for the market to become more stabilized.
According to him, the cryptocurrency market has already shown signs of maturity but there is still loads of room for improvement. He also claimed that roughly 1% of all the money in BTC came from institutions.
Currie also noted that since gold and Bitcoin share a similarity in being a defensive asset, the former's current $3 trillion market could also be siphoned into the crypto industry in the near future.
"Right now all of the cryptocurrencies have about a trillion [USD], let's say it grows to $2 trillion, then you just do the simple math – how many coins are out there divided by that, and you can end up with a fair value."
Curie noted that this could provide a long-run equilibrium for Bitcoin. However, the asset is still difficult to forecast because of the level of uncertainty and volatility that is attached to it. 
Institutional Demand for Bitcoin and Other Crypto-Assets Are Growing
On the flip side, Gemini co-founder had tweeted the exact opposite of Curie's stance, stating that being the "operator and proprietor" of a crypto exchange, he actually knows that there is "huge" but "silent" institutional demand for Bitcoin.
This is completely false. There is huge institutional demand and most of it is silent. As the operator and proprietor of @Gemini I would actually know, you would not. https://t.co/9487m9Bu3w

— Tyler Winklevoss (@tyler) January 11, 2021
And although Winklevoss's statement was a rebuttal directed at Peter Schiff, not Curie, it might actually have more substance than Curie's considering that even the top institutions like JPMorgan are bullish on Bitcoin, going as far as to predict that the digital asset could gain $600 billion in institutional investment and soar to $146,000 per coin.
Last year, top institutions and major companies like Microstrategy, Grayscale, PayPal, Square, MassMutual, and a host of others had invested in Bitcoin.
Microstrategy's CEO, Michael Saylor, constantly reiterates his commitment to continuously invest in Bitcoin. He has also tried to bring Elon Musk into the fold by trying to convince him to convert Tesla's balance sheet into Bitcoin.
MassMutual and Square have also invested heavily in Bitcoin. In fact, Square owns over 4000 BTC while MassMutual invested $100 million in the crypto market.
And regardless of whether Curie's words hold true or not, that there isn't enough institutional investment, one thing is clear: institutional demand for crypto, especially Bitcoin, is growing.