Coinbase Reportedly Seeking Services of Goldman Sachs for IPO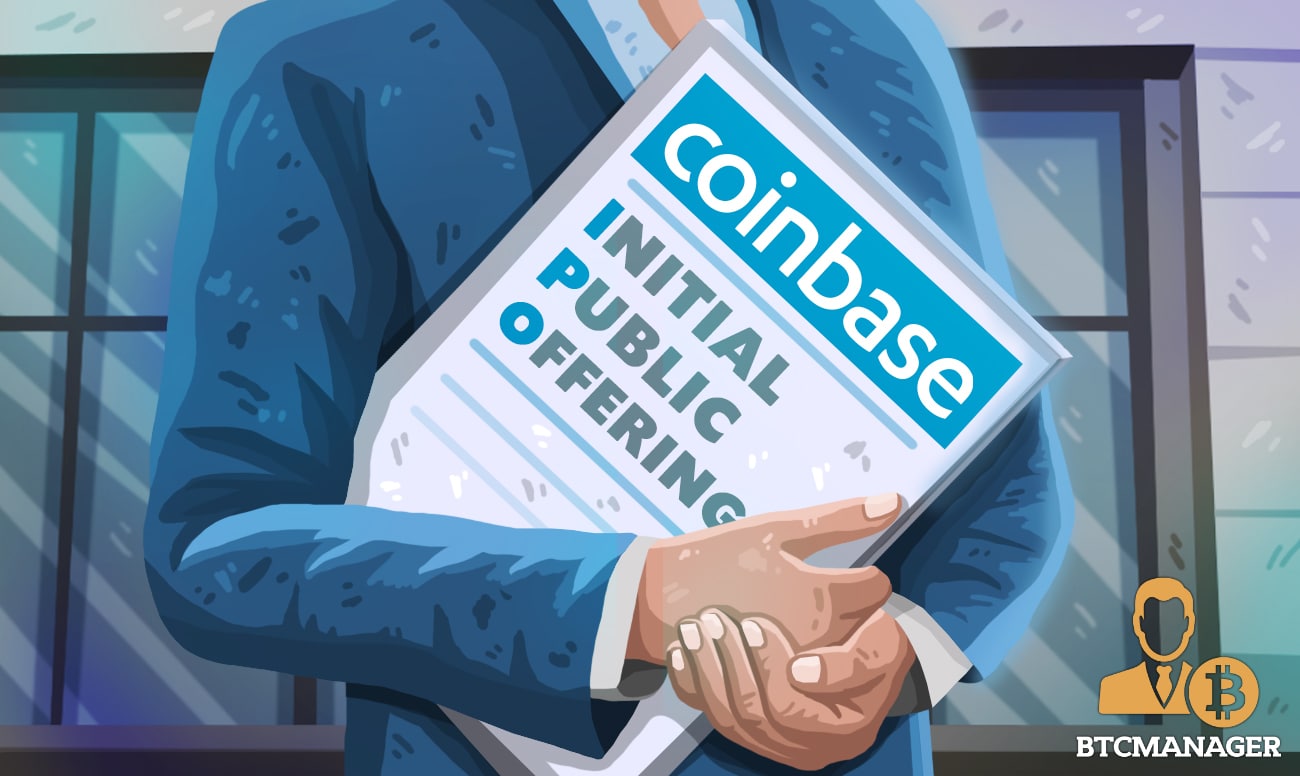 Major U.S. crypto exchange Coinbase is reportedly seeking Goldman Sachs' services to fulfil its IPO ambitions.
Goldman Sachs to Help Coinbase with IPO
That Coinbase is mulling to go public in 2021 is public knowledge.
BTCManager reported back in July that the San Francisco-based digital currency exchange was contemplating going public later in 2020. However, now with the official filing with the U.S. Securities and Exchange Commission, it is being speculated the exchange will, for sure, go public next year.
Now, according to two sources close to the matter, Coinbase has tapped the services of Goldman Sachs to lead its upcoming IPO. Interestingly, one of the two founders of Coinbase, Fred Ehrsam, who left Coinbase in 2017 had been a former trader at Goldman Sachs. At present, Ehrsam maintains a board-seat, to co-found cryptocurrency-focused venture capital firm Paradigm.
While tapping services of Goldman Sachs for an IPO does not really come off as surprising, it is worthy of note that the entity that wishes to go public this time is one that is deeply involved in the cryptocurrency space, an asset class Goldman Sachs is not too fond of. However, of late, the Wall Street veteran has been observed adopting a curious stance toward digital currencies.
In contrast, several other banking and financial services institutions have shown keen interest in cryptocurrencies, including the likes of JPMorgan, Citi, and others.
Perfect Time to Go Public for Coinbase
While stock markets continue to rally despite the various uncertainties throughout the year pertaining to the coronavirus pandemic and the U.S. Presidential elections, crypto markets have outperformed essentially all other markets in terms of price appreciation.
In fact, just a few days ago, the largest cryptocurrency by market cap, bitcoin (BTC) surpassed its ATH value recorded during the 2017-18 bull run. At the time of writing, BTC is trading at more than $23,000.
The surge in crypto markets has unsurprisingly started to get some major mainstream media attention. In that regard, Coinbase CEO on December 17 cautioned new investors in the space to exercise due diligence.
The blog post reads in part:
"While it's great to see market rallies and see news organizations turn attention to this emerging asset class in a new way, we cannot emphasize enough how important it is to understand that investing in crypto is not without risk."