Grayscale bought $215 million of ETH Last Month at a 128% Premium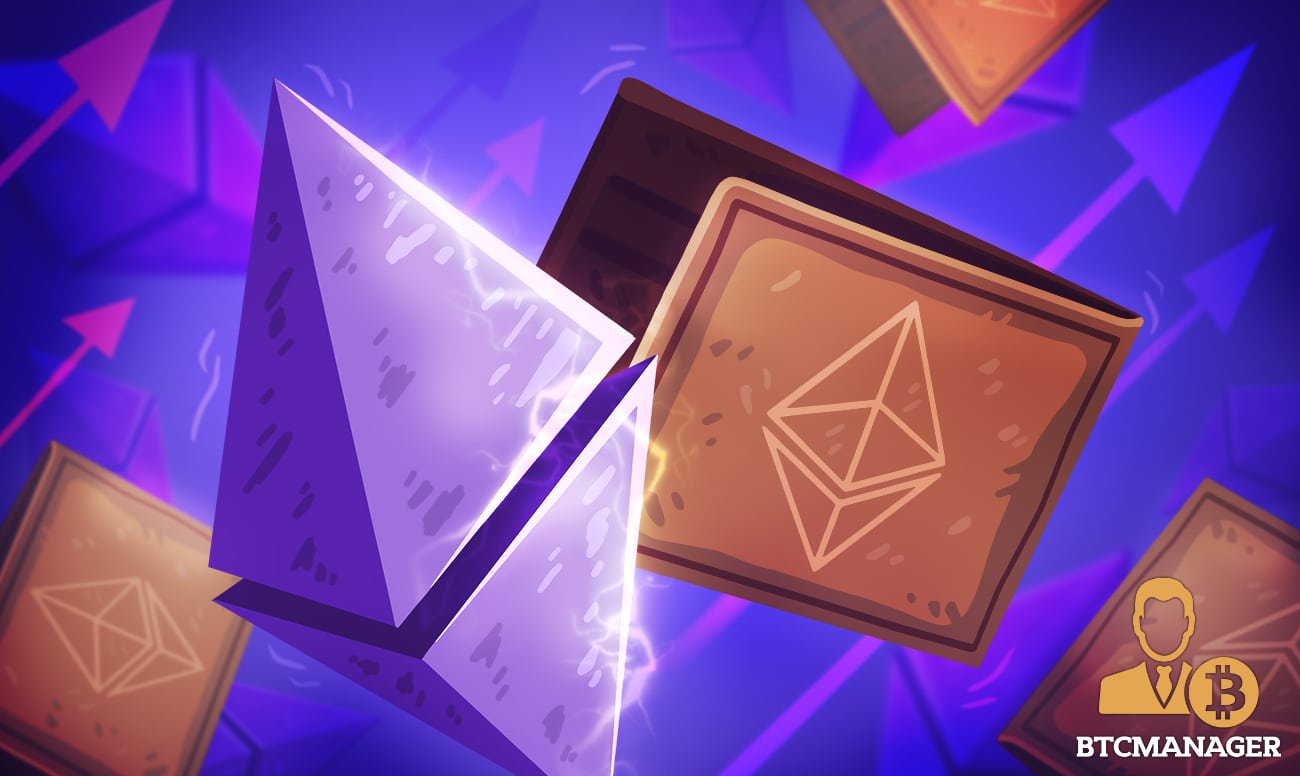 Grayscale is ramping up its purchase of Ethereum and other cryptocurrencies, according to data from Bybt.com. In the last month alone, the crypto manager bought over $215 million or 365,560 ETH, adding 142,475 ETH last week.
Buying More ETH on behalf of Institutions
Their step-up has seen the total asset under management of Grayscale rise to over $12 billion. Specifically, they are now managing over $1.6 billion worth of Ethereum Trusts (ETHE) shares, their latest data shows.
Grayscale is a seven-year-old digital asset manager that provides institutional and accredited investors exposure to supported cryptocurrencies. The Ethereum Trusts (ETHE) shares represent a tenth of each ETH in circulation, sold at a 128 percent premium. 
This premium keeps on fluctuating, often rising with increasing ETH/USD spot rates. Irrespective of the high premium, investors are unfazed and continue to make purchases hinting at their strong belief in the potential of Ethereum. However, the ETHE share premium is also influenced by investors. 
After the one year hold up period, their liquidation often pushes the overall premium down. At peak, the ETHE shares topped 1,300 percent but have since fallen to spot rates after bottoming up from around 30 percent.
Rise of "Ethereum Only" Investors
Early this month, Michael Sonnenshein, the General Manager of Grayscale, said there was an increasing number of investors who are "Ethereum only." It hints at the growing conviction around Ethereum as an asset class. 
In a phone interview with Bloomberg, he said:
"Over the course of 2020, we are seeing a new group of investors who are Ethereum first and in some cases Ethereum only. There's a growing conviction around Ethereum as an asset class."
Like Bitcoin, the smart contracting platform is enjoying a first-mover advantage and is dominant in its category. It is the smart contracting capacity of the network that has made it an experimentation ground for various innovations, including DeFi. At the time of writing, over $13 billion of digital assets were under the management of different DeFi protocols.
As BTCManager earlier reported, Grayscale was purchasing roughly half of all ETH mined in Q1 and 2 of 2020. By April 24, Grayscale had issued 8,025,200 shares corresponding to about 756,000 ETH at 0.094 ETH per share. It means during this time, Grayscale bought 48.5 percent of all ETH dispensed by miners.