MicroStrategy to Offer $400 Million in Bonds to Buy More Bitcoin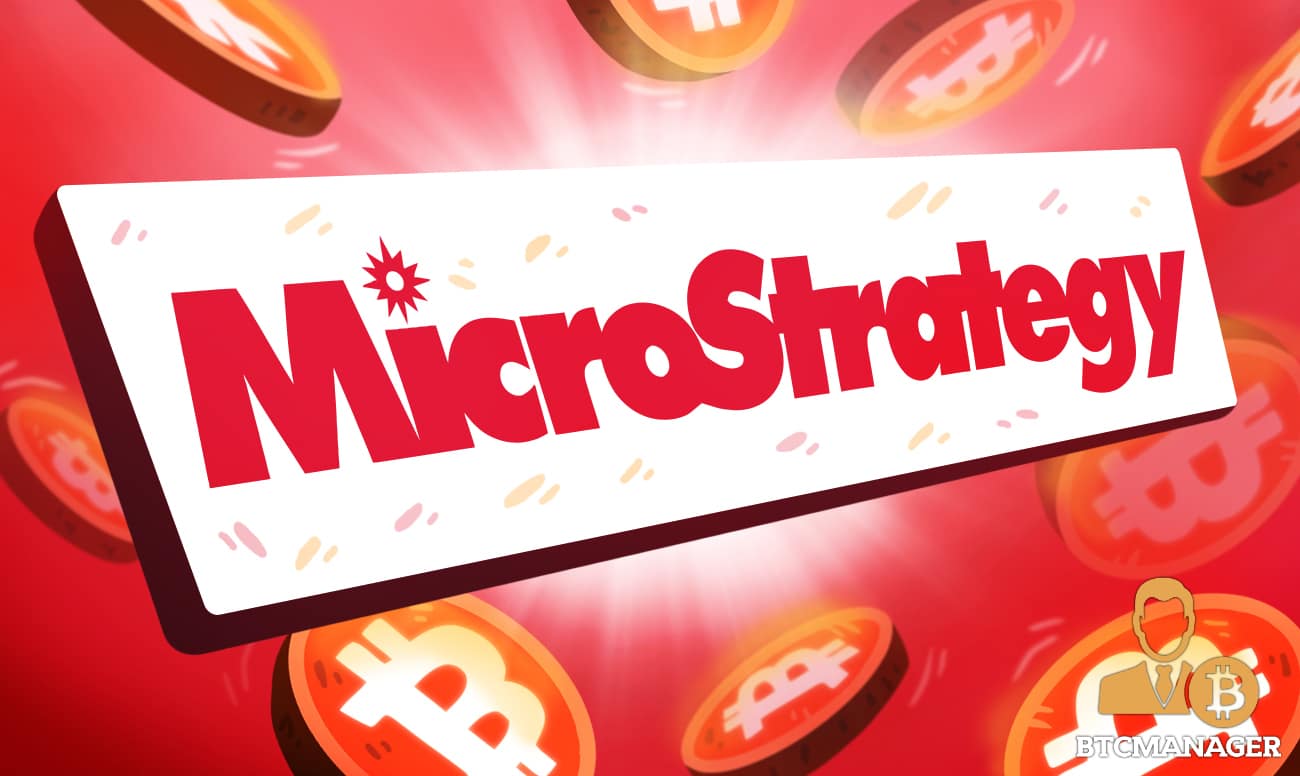 Business intelligence firm MicroStrategy is doubling down on its Bitcoin holdings. The firm now plans to extend $400 million of convertible bonds to purchase more of the BTC.
MicroStrategy Will Raise $400 Million Just to Buy Bitcoin
According to a press release from MicroStrategy, the company will raise $400 million worth of convertible senior notes — a debt instrument that is convertible into an issuing company's stock shares — in a private offering to accredited institutional investors. And all the proceeds will be used to add to their Bitcoin treasury.
The press release further stated that the notes will be unsecured and that MicroStrategy will carry credit due semi-annually in arrears every June 15 and December 15 of each year, starting next year, 2021.
The notes will culminate on December 15, 2025, except ig they are earlier repurchased, reclaimed, or converted according to their terms. Furthermore, the notes will be exchangeable into cash, shares of MicroStrategy's class A common stock, or a sequence of cash and shares of MicroStrategy's class A common stock, at MicroStrategy's election.
As the firm states:
"MicroStrategy intends to invest the net proceeds from the sale of the notes in bitcoin in accordance with its Treasury Reserve Policy pending the identification of working capital needs and other general corporate purposes." 
As of today, Microstrategy's total Bitcoin bag has nearly 62,000 BTC, making the firm the third-biggest institutional Bitcoin investor, next to Grayscale and Coinshares.
MicroStrategy Is Making Waves in The Bitcoin World
Just a few days ago on Dec. 5, MicroStrategy's CEO Michael Saylor, who recently opined that Bitcoin is "a million times better" than gold, declared on Twitter that the company had bought an additional 2,574 BTC valued at around $19,427 each for $50 million, taking its entire crypto holdings up to approximately 40,824 BTC at the time. 
MicroStrategy has purchased approximately 2,574 bitcoins for $50.0 million in cash in accordance with its Treasury Reserve Policy, at an average price of approximately $19,427 per bitcoin. We now hold approximately 40,824 bitcoins.https://t.co/nwZcM9zAXZ

— Michael Saylor⚡️ (@saylor) December 4, 2020
At the current market price, MicroStrategy's BTC holding is worth approximately $784 million, indicating that the company is currently up 65% on its $475 million purchase. The latest press release further states that the interest price, conversion price, exchange rate, and specific other terms of the notes will be defined at the time of pricing of the offering.
As mentioned earlier, the securities will be distributed under Rule 144 of the Securities Act and will be open to only adequate institutional investors.