Grayscale's Ethereum Trust Becomes SEC-Reporting Company, BTC, ETH Rally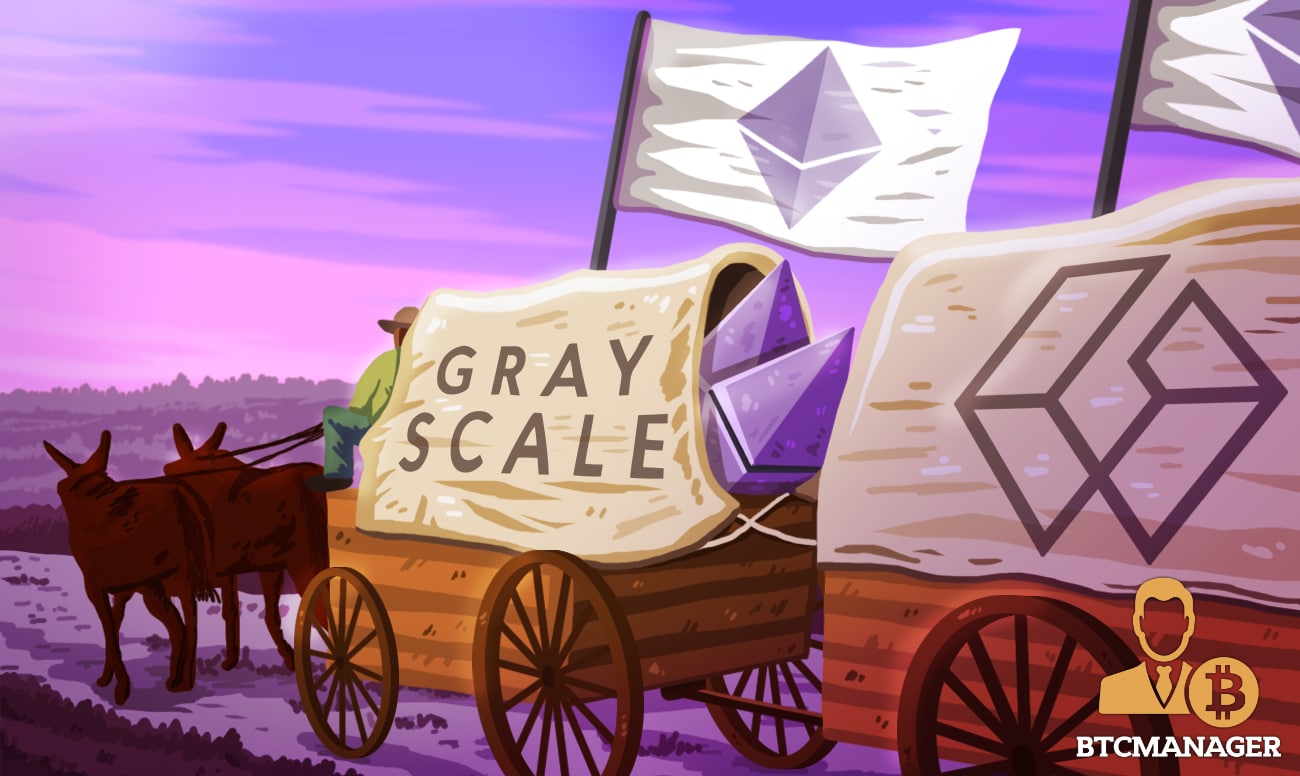 Bitcoin and ether are up after Grayscale's Ethereum Trust becomes an SEC reporting company.
Buoyed by SEC Approval
After a long downtrend in the global crypto markets that commenced in September, major cryptocurrencies such as bitcoin and ether are inching back to their recent highs.
Yesterday, both BTC and ETH rallied after news broke out that Grayscale's Ethereum Trust had officially become an SEC reporting company. While the premier cryptocurrency bitcoin advanced to fresh two-month highs, ether recorded a three-week high.
Specifically, BTC touched a high of $11,524 at 13:45 UTC. This was the highest level reached by the world's largest cryptocurrency since September 2. At press time, BTC trades at $11,522.
In the same vein, ether is trading at $385.80 at press time. This is ether's highest trading price level since September 20.
As mentioned earlier, the mini-rally came after institutional-grade cryptocurrency manager Grayscale announced that its Ethereum Trust had officially become an SEC-reporting firm.
In a press release shared yesterday, Grayscale wrote:
"This voluntary filing should not be confused as an effort to classify Grayscale Ethereum Trust as an exchange-traded fund (ETF)."
Commenting on the development, Denis Vinokourov, head of research at the London-based prime brokerage Bequant told CoinDesk:
"The news will likely spur on another wave of Ethereum outperforming bitcoin, especially given the growing total value locked (TVL) across the DeFi universe."
Grayscale Going Heavy Into Crypto
Grayscale, the world's largest crypto asset fund manager has cemented itself as a force to reckon with in the larger crypto asset landscape.
In efforts to maintain its industry leader position, Grayscale, in recent times, has released several new products to cater to the institutional appetite for the emerging asset class.
Earlier this year in April, BTCManager reported that half of all ETH mined in 2020 were bought by Grayscale investors.
Similarly, in May, reports emerged stating that Grayscale institutional buyers were doubling up on bitcoin via Grayscale Investments suite of crypto trusts.
More recently, Grayscale launched a crypto ad campaign on major mainstream TV channels in the U.S. including the likes of MSNBC, FOX, and FOX Business to spur mainstream demand for crypto assets.