Goldman Sachs May Start Offering Custodial Services for Cryptocurrency this Year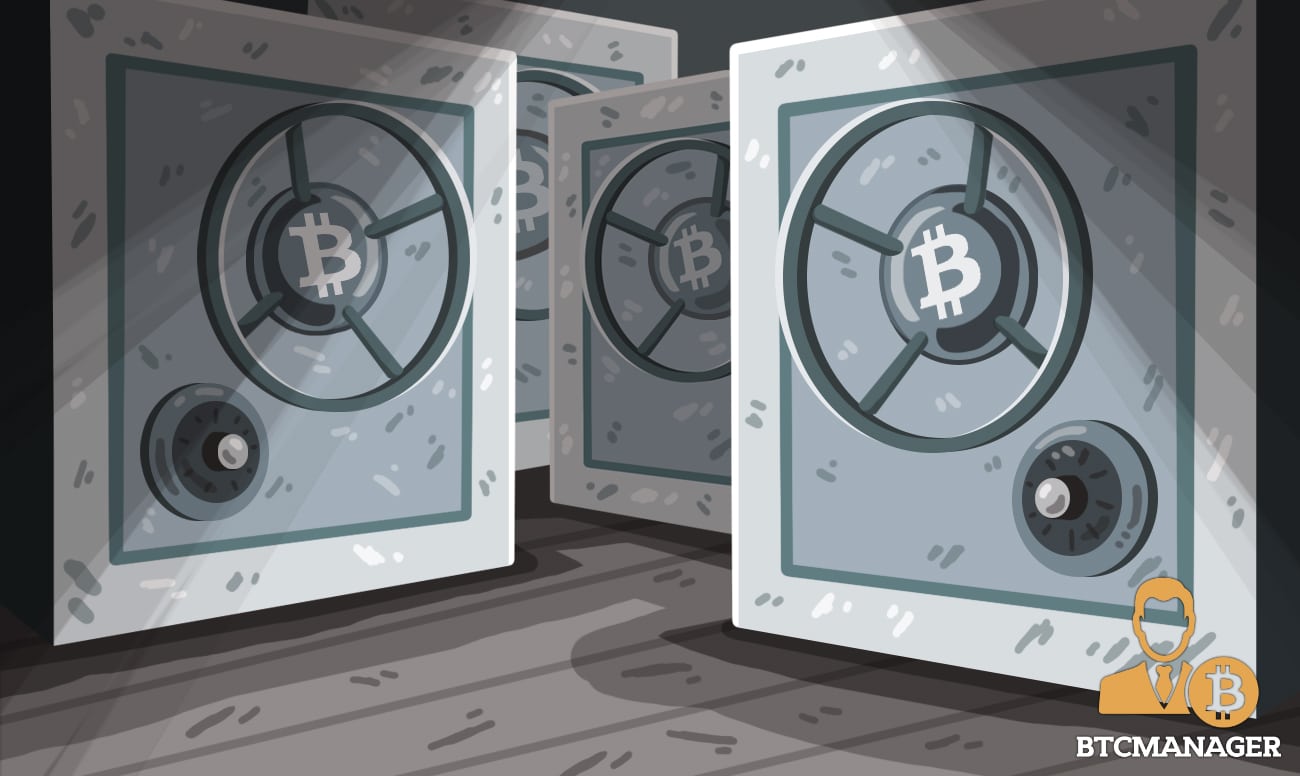 Investment banking giant, Goldman Sachs, is looking to launch custodial services for cryptocurrency soon, according to a Bloomberg report on August 6, 2018.
Goldman Sachs Vault?
According to sources close to the matter, Goldman Sachs Inc., a New York-based multinational investment bank, is seriously pondering venturing into the cryptospace. If reports are anything to go by, the firm may have just caught the Bitcoin fever and is now looking to launch its cryptoasset custodial service to help investors hold their digital assets securely.
Per sources close to the matter, the bank is still carrying out feasibility studies and is yet to set a timeline for the rollout of the services. "In response to client interest in various digital products we are exploring how best to serve them in this space," said a Goldman Sachs spokesman, adding, "At this point, we have not gotten to a conclusion on the scope of our digital asset offering."
The insider sources, who pleaded anonymity, also hinted that a successful launch of a formal custodial service by the firm could serve as a solid foundation for other investment services in the cryptoverse, including prime-brokerage services.
Bitcoin Futures Contracts and Beyond
While CEO of Goldman Sachs Lloyd Blankfein may not be a Bitcoin investor, he has however made it clear that cryptos have a future and that it would simply be an act of arrogance to write off the nascent assets class completely. On May 3, 2018, BTCManager informed that Goldman Sachs was getting ready to launch its Bitcoin trading desk to trade Bitcoin futures contracts offered by CBOE and BitMex cryptocurrency exchange.
"I'm not in this school of saying because it's uncomfortable with me, because it's unfamiliar, this can't happen, that's too arrogant," Blankfein said at the Economic Club of New York event back in June.
Increasing Institutional Interest in Cryptos
Despite the recent market downturn, the interest of institutional investors in the super-volatile crypto ecosystem has been steadily increasing. In July, reports emerged that Pallion, an Australia-based precious metals custodian, was expanding its services to include cryptocurrency custody.
In another significant breakthrough for cryptos, BTCManager reported on August 2, 2018, that Northern Trust Corporation, a 129-year-old asset management firm with $10.7 trillion in assets under custody, had started making concrete plans to launch its cryptocurrency custodial services. According to Head of Corporate and Institutional Business and President of Northern Trust's Corporate and Institutional Services, Pete Cherewich, the firm would offer clients a cheaper, safer, and more reliable cryptoasset custodial service than what is obtainable at the moment.