Google Cloud Becomes Block Producer Candidate for the EOS Network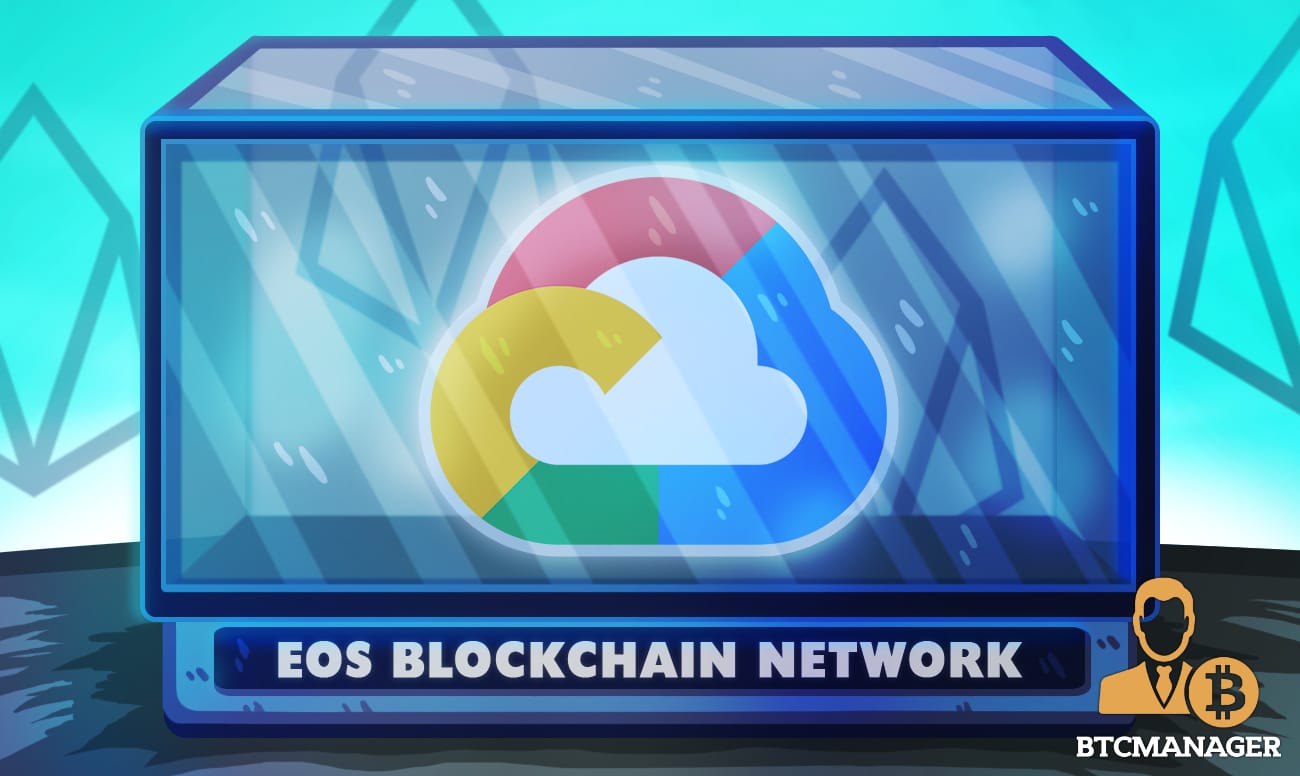 The Google Cloud Platform, offered by tech giant Google, has joined the EOS community. The purpose of this collaboration is for the tech giant to ultimately become an EOS network block producer. This was declared by Block.one, the developer of EOS.io, on October 06, 2020.
EOS Blockchain And Google Cloud Collaboration
On Tuesday, Block.one announced that Google Cloud is "taking steps" to becoming an EOS network block producer.
EOS blockchain uses a system of 21 block producers. It is not like Bitcoin and many other blockchains that support an infinite number of nodes to mine and validate transactions. In the case of EOS, all 21 nodes must be chosen by prevailing EOS holders. Block.one further stated that Google Cloud's partnership "marks a milestone for the network" and "underscores the importance of blockchain to the future of business, government, and society." 
Dan Larimer, CTO at Block. one stated that: 
"Google Cloud will continue to provide its highly provisioned, low-latency infrastructure to Block.one."
Google Cloud Will Need To Be Elected By Token Holders
Google is the first Silicon Valley company that wants to become an EOS block producer. Through this new association, Google Cloud will operate with Block.one to facilitate advanced infrastructure. Allen Day, Google Cloud's developer advocate had stated that as companies start to include DLTs into their infrastructures, the tech giant is committed to assuring that the data on public blockchains are securely saved and available, and can be obtained in significant methods. 
The official blog post further stated that as a block producer applicant, Google Cloud will need to be elected by token holders to obtain a place within the block producer lists on the EOS network. Google Cloud will announce a microsite that will feature its cooperation in EOS's network development as a chosen block producer. As mentioned earlier, Google Cloud must first be chosen by current token holders on the EOS network. According to the official website, the rules to be accepted are: 
The general location of the node has been disclosed publicly through the BP JSON file.
Independently operating an API or P2P node that is publicly queryable.
The API or P2P node is running EOSIO v2.0 or greater.