Google Cloud to Validate Transactions on Axie Infinity's Ronin Network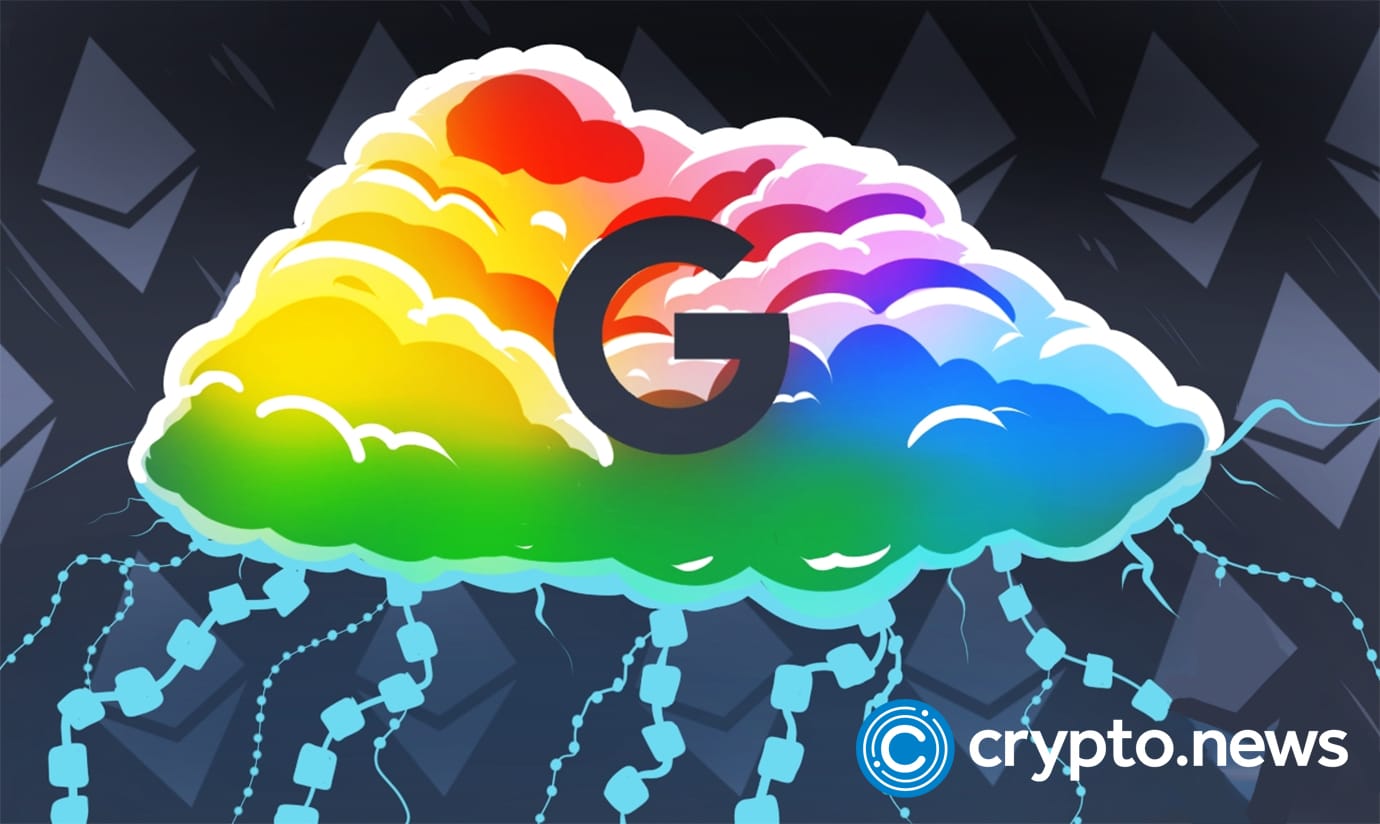 Singapore-based firm, Sky Mavis, has included Google in its growing list of companies to aid secure the gaming-centric Ethereum sidechain network. That means that Google Cloud is willing to run a validator node on the Ronin network.
Reasons for Partnering with Google Cloud
On September 9, 2022, Sky Mavis joined forces with Google Cloud to help it easily secure the sidechain network and process transactions. Essentially, the agreement will see the cloud computing division of the international tech juggernaut run a validator node on Ronin.
Although Sky Mavis has not shared the specific terms of its deal, Google Cloud said in a press release that it has already been the startup's "strategic cloud partner" since 2020. However, Google Cloud said that the agreement is a new wrinkle in the relationship between the firms. Furthermore, Search, a cloud solutions firm, will also participate in the deal.
Google Cloud's Southeast Asia Managing Director, Ruma Balasubramanian, said in a press release that the dynamics of a play-and-earn concept could significantly boost blockchain innovation.
Ruma mentioned:
"Having implemented a play-and-earn concept that's inspiring further community co-creation and co-ownership, Sky Mavis is a strong example of how the cloud can enable blockchain technologies to yield innovation and value creation for individuals."
Sky Mavis has also included several firms to be validators in the Ronin network, and Google Cloud will be on the 18th. That means Sky Mavis will be representing a doubling in the tally since it lost $552 million worth of crypto in a high-profile March attack.
The breach resulted in five of the nine validators being compromised using hacked private keys. Nonetheless, the United States Treasury has accused the North Korean state-sponsored hacking group, Lazarus, of the misdeed.
The tech company plans to stretch to a total of at least 21 validators for Ronin Network. Sky Mavis has previously included firms like Web3 gaming startup, Yield Guild Games, leading metaverse investor and game publisher Animoca Brands, and blockchain analytics firms Nansen and DappRadar.
Google Cloud also recently formed a Web3 team to aid in powering blockchain applications. In addition, the firm also partnered with other blockchain networks, such as validating transactions for Theta Labs and joining the governing council for Hedera Hashgraph.
More on Axie Infinity
Axie Infinity is a game built around collectible NFTs and comprises monster-battling avatars. The game that runs in Ethereum has already yielded more than $4 billion worth of NFT sales till now.
Interestingly, Axie Infinity has incorporated a play-to-earn system which has struggled since late 2021. Nevertheless, Sky Mavis came to the rescue by launching an overhauled Origins version with enhanced gameplay and an optional free-to-play model.
On a positive note, Chainalysis revealed on Thursday that more than $30 million worth of crypto funds stolen in March's Ronin Network heist had been recovered. Investigators recovered the hacked funds as they got laundered via crypto exchanges. It roughly represents about 10 percent of the total amount stolen in the crypto hack, which targeted the bridge connecting Ronin to Ethereum.