Google embraces digital assets, Polkadot, Cardano, and DigiToads demand soaring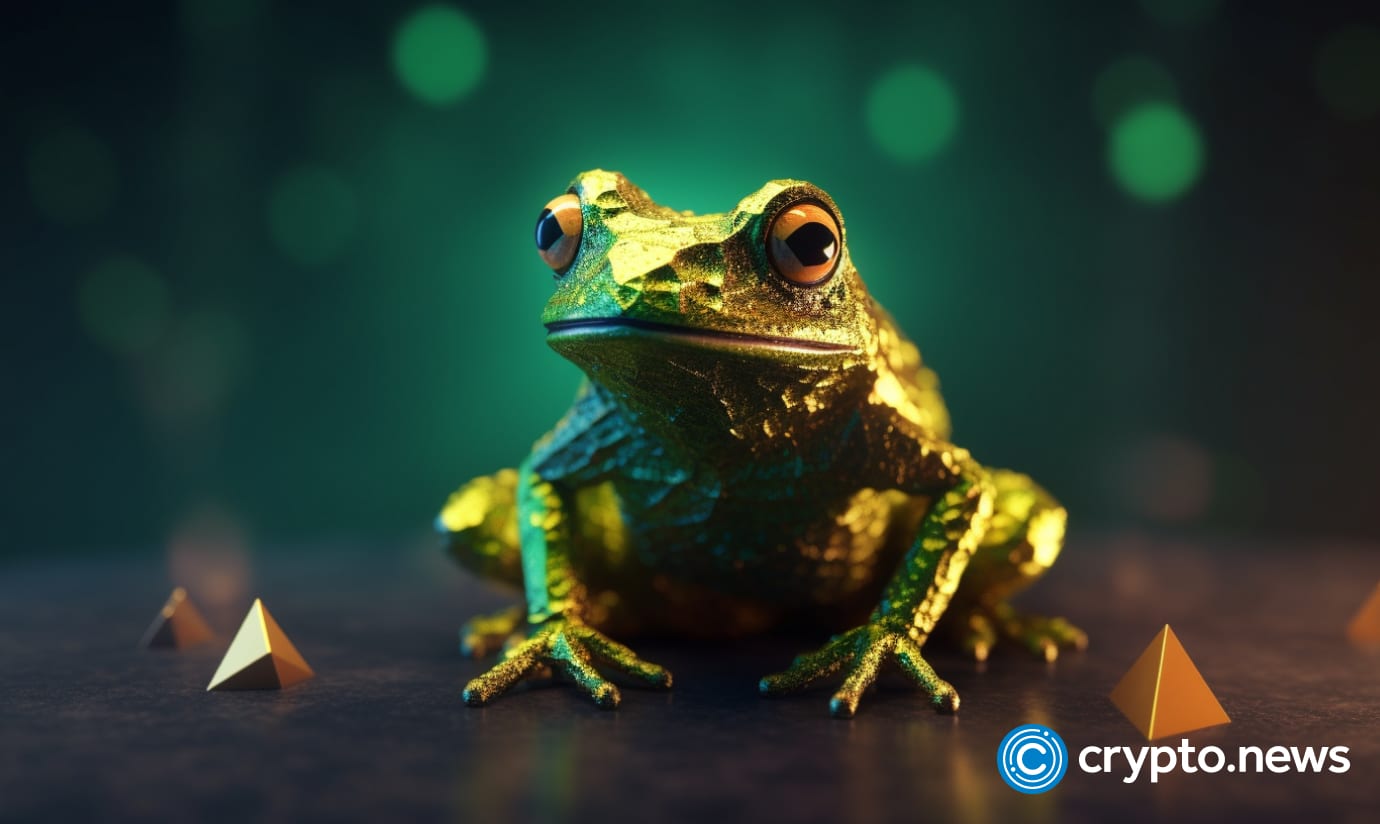 Investing involves understanding and leveraging that knowledge to identify discrepancies between an asset's value and its current price. Google has embraced digital assets by updating the Google Play Store Policy, now allowing non-fungible tokens (NFTs) and other blockchain-based application content. This aligns with a recent US court ruling declaring XRP as not a security and major American money managers expressing a positive stance on Bitcoin.
A clear directional shift is underway in the crypto market, and savvy investors who are watching recent developments have likely taken note. Notably, a substantial disparity exists between the current valuations of top altcoins and their intrinsic value. The demand for Polkadot, Cardano, and DigiToads is soaring as experienced market actors seek to profit from this inefficiency.
DigiToads emerging as market leader
DigiToads and several other new decentralized finance (DeFi) projects are perceived to offer significant ROI opportunities due to potential mispricings in the market. The DigiToads presale has raised more than $6.3 million, with the current stage price at $0.047. Before the official launch, the project is expected to undergo two more price increases, pushing early adopters' ROI to 450%.
DigiToads has gained prominence due to its cohesive strategy to generate value for investors. As stakeholders in the entire ecosystem, TOADS owners play a crucial role, and the ecosystem operates as a capital flywheel focusing on expansion.
The ecosystem, known as The Swamp, comprises several features, including a native decentralized exchange (DEX), a play-to-earn (P2E)game, charity initiatives, and a non-fungible token (NFT) staking mechanism. Among these features, the Toad Tax and Platinum Toads initiative have captured the attention of analysts, most of whom are bullish on TOADS' prospects in 2023.
The Toad Tax involves a down-only total supply for TOADS, creating a deflationary aspect that can preserve value, especially for long-term holders. Additionally, the Platinum Toads initiative offers asset management services to every community member, with the DigiToads' treasury being remotely controlled by the top twelve on-chain traders.
Overall, the ecosystem's ability to absorb and distribute value to holders has been cited as a factor behind its successful presale. As a result, TOADS is considered one of the altcoins to keep an eye on in the coming months.
Polkadot introduces new roadmap
Polkadot recently launched an updated roadmap, with Gavin Wood leading the transition to Polkadot 2.0. This shift represents a transformation of the ecosystem from being chain to app-centric. Notably, users can now rent entire cores, with rental fees payable in DOT, the native currency of Polkadot.
Following Gavin Wood's announcement, investors reacted positively, and analysts have provided bullish price predictions for DOT. Forecasts suggest that the trading range for DOT could be between $9.40 and $11.26 in 2024.
One significant challenge the decentralized finance (DeFi) ecosystem faces is interoperability. Polkadot's new approach introduces the infrastructure needed to address this problem and improve interoperability between different blockchain networks within the DeFi space.
Cardano dispels regulatory FUD
There is high demand for Cardano, leading to increased activity within its ecosystem. The platform has seen many new decentralized applications (dapps) and various projects.
One contributing factor to Cardano's recent success is the judge ruling in favor of Ripple. Cardano's ADA was one of the altcoins the SEC considered an unregistered security.
The bolstered activity within the ecosystem and the rising retail demand are positive indicators for Cardano's trajectory. 
Analysts speculate that ADA could reach a range of $0.78 in 2024. However, it's important to note that the performance of alternative mainnet blockchain platforms, including Cardano, will be influenced by the growing prevalence of layer-2 scaling solutions as they enter their second cycle.
The outcome of this evolving landscape remains to be seen.
Closing thoughts: altcoin season on the horizon
The recent policy change by Google raises the question of whether Apple will also consider supporting NFTs and other digital assets.
This move might seem inevitable if Apple aims to keep up with industry trends and avoid being left behind.
The collective impact of these announcements points to the possibility that the widespread global adoption of blockchain-based technologies will drive the next cycle in the market.
Some analysts believe that several top DeFi projects and altcoins are currently undervalued, and they anticipate that these assets could experience significant growth in the next six to twelve months for investors who accumulate them now. DigiToads is an example of a project that the market may be mispricing.
Investors can participate in the DigiToads presale, allowing them to acquire TOADS at their current undervalued state.
Disclosure: This content is provided by a third party. crypto.news does not endorse any product mentioned on this page. Users must do their own research before taking any actions related to the company.