Google Enables Big Data Analysis of the Ethereum Blockchain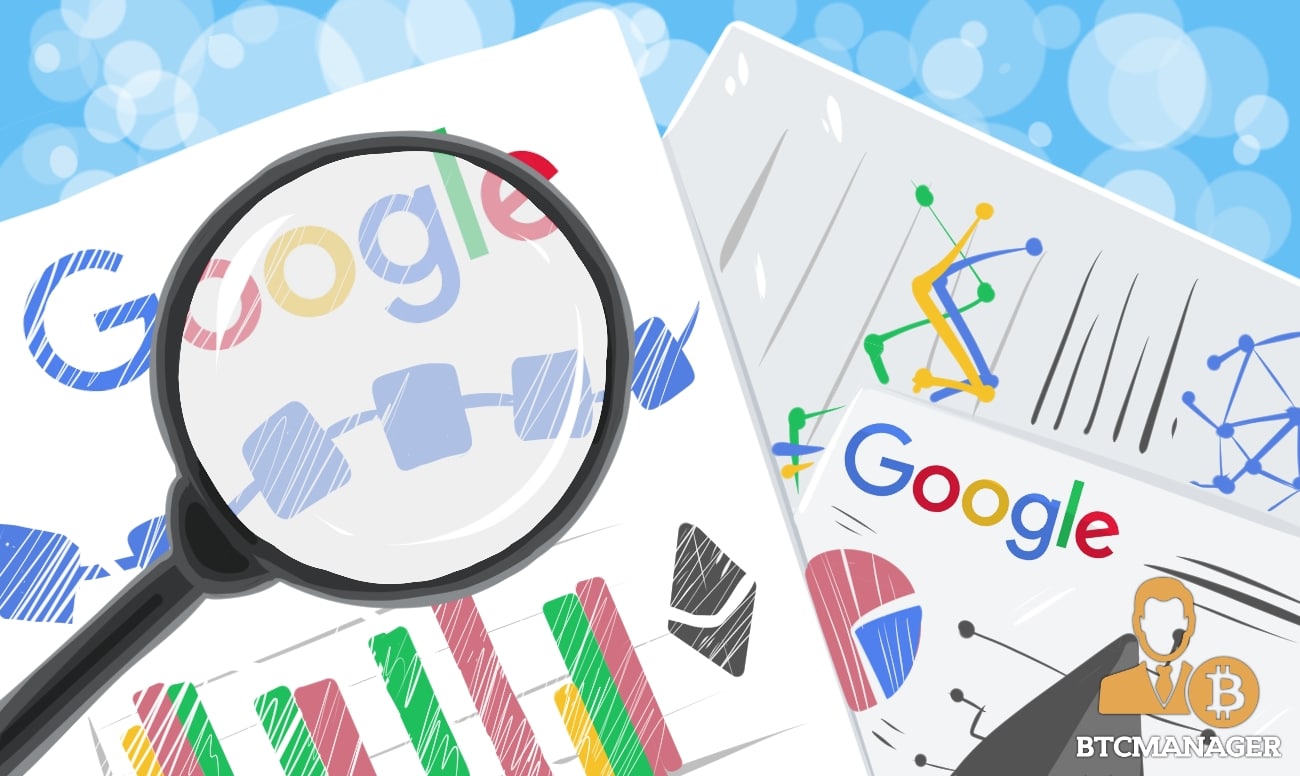 Internet search giant Google has added Ethereum to its big data analytics platform BigQuery providing its users with a new avenue for directly interacting with Ethereum data. This move comes just a few months after releasing Bitcoin support in its database tool. The company announced on August 29, 2018, explaining the reasoning behind their introduction in a blog post.
No Stopping Google and Blockchain Technology
"While the Ethereum blockchain peer-to-peer software has an API for a subset of commonly used random-access functions […], API endpoints don't exist for easy access to all of the data stored on-chain," the post said.
The company explained that API endpoints also don't exist for viewing the blockchain data in aggregate and that a visualization like that would be useful for making business decisions, such as prioritizing improvements to the Ethereum architecture itself or balancing adjustments.
BigQuery, Google's web service that enables interactive analysis of massively large datasets working in conjunction with Google Storage, has robust OLAP capabilities to support this type of analysis, ad-hoc and in general, without requiring additional API implementation. BigQuery can also connect directly with the Parity client.
The Ethereum blockchain is now available for exploration with #BigQuery, use it to analyse:
✅ Smart contract functionality
✅ Transaction Volumes
✅ Transaction Networks
Learn more → https://t.co/otSw2zOLdb pic.twitter.com/IJg1cxNqtW

— Google Cloud Tech (@GoogleCloudTech) August 29, 2018
Regular Chrome users will now be able to read all of the data stored on Ethereum's blockchain and can provide them with graphs of all ether operations, including transaction costs.
Users will be able to check to see if the Ethereum system is running at capacity and further develop the platform's architecture. A simple database query also makes upgrading possible and easily accessible. Chrome users will be able to visualize smart contracts thanks to BigQuery's new interface. The platform can also provide its users with clean overviews of token activity.
Ethereum's integration with BigQuery brings the freedom that comes with a broad suite of analytic tools – something Ethereum users didn't have access to. Apart from that, the platform also "de-normalizes and stores date-partitioned data to BigQuery for easy and cost-effective exploration."
According to the post, data from the Bitcoin network was also added to BigQuery earlier in 2018, and the company is also preparing the release of other blockchain-related tools. Google previously announced a new development kit that would provide customers with an easy way to build smart contracts and deploy decentralized applications.