Grant Thornton: Bankrupt New Zealand Bitcoin Exchange Cryptopia Has $4 Million Liability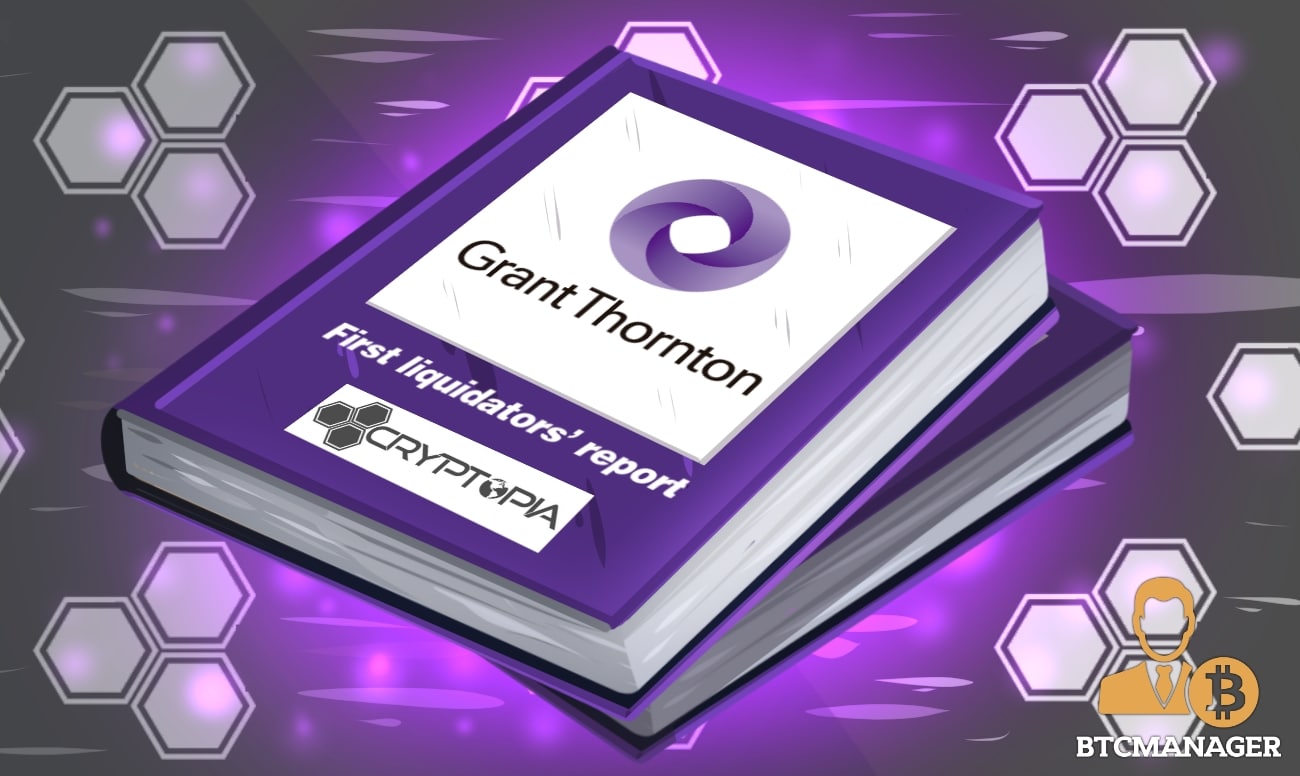 ​​Liquidators of dissolved New Zealand-based cryptocurrency exchange, Cryptopia, released its first report on May 31, 2019. The report detailed the current state of the exchange along with its financial status and revealed a liability of over $4 million.
$4.22 Million Outstanding Debt
Following the liquidation of New Zealand-based cryptocurrency exchange, Cryptopia, David Ian Ruscoe and Malcolm Russell Moore of the accounting firm, Grant Thornton, the exchange's liquidators recently published its first report, which revealed the "state of affairs" of the company.
According to the report, the liquidators were still in the process of trying to recover customers' funds. Explaining the situation, the report stated:
"We are currently gaining access to the database to undertake a reconciliation of the holdings against the customer balances. Until the user balance database is reconciled with the crypto-asset wallets operated by the company, we cannot confirm the value of Customer holdings."
The report further touched on the issue of creditors and showed that there were two secured creditors – Dell New Zealand Limited and Coca-Cola Amatil Limited – 69 unsecured creditors, and employee preferential entitlements.
The report puts the total figure of the 69 unsecured creditor claims at $2.439 million but states that more claims could come in which would eventually increase the current figure. However, liquidators are yet to announce an official date for creditors to lay claims.
A copy of the financial statement Cryptopia further reveals that the company has a total liability of over $4 million, with an estimated deficit of over $2 million.
Cryptopia's liquidators added that currently, the completion of the liquidation process cannot be accurately estimated.
The End of the Road for Cryptopia
After the company's first "hack nightmare" in January 2019, the exchange suffered another attack within the same month. According to investigations by Elementus, the hacker stole another 1,675 ETH from 17,000 accounts.
The exchange platform later reopened its website, announcing that it was in a "read-only" format and there was improved security. The company later stated that it had resumed cryptocurrency trading full-time.
However, the good news did not last long, as customers got a shocker. Apparently, the exchange was unable to recover from the attacks and decided to go into liquidation.
Amidst the troubles surrounding Cryptopia, the firm responsible for its liquidation, Grant Thornton filed a petition in a US bankruptcy court. The Arizona company hosting the exchange's data severed ties with the platform and asked for $2 million. Liquidators feared that failure to pay the required sum would cost the platform its data and decided to seek an urgent interim relief.
Just like Mt. Gox and QuadrigaCX, Cryptopia has joined the league of cryptocurrency exchanges who could never successfully get back on its feet after an attack.