Gravity Earth Brings Hope to Refugees via Blockchain Technology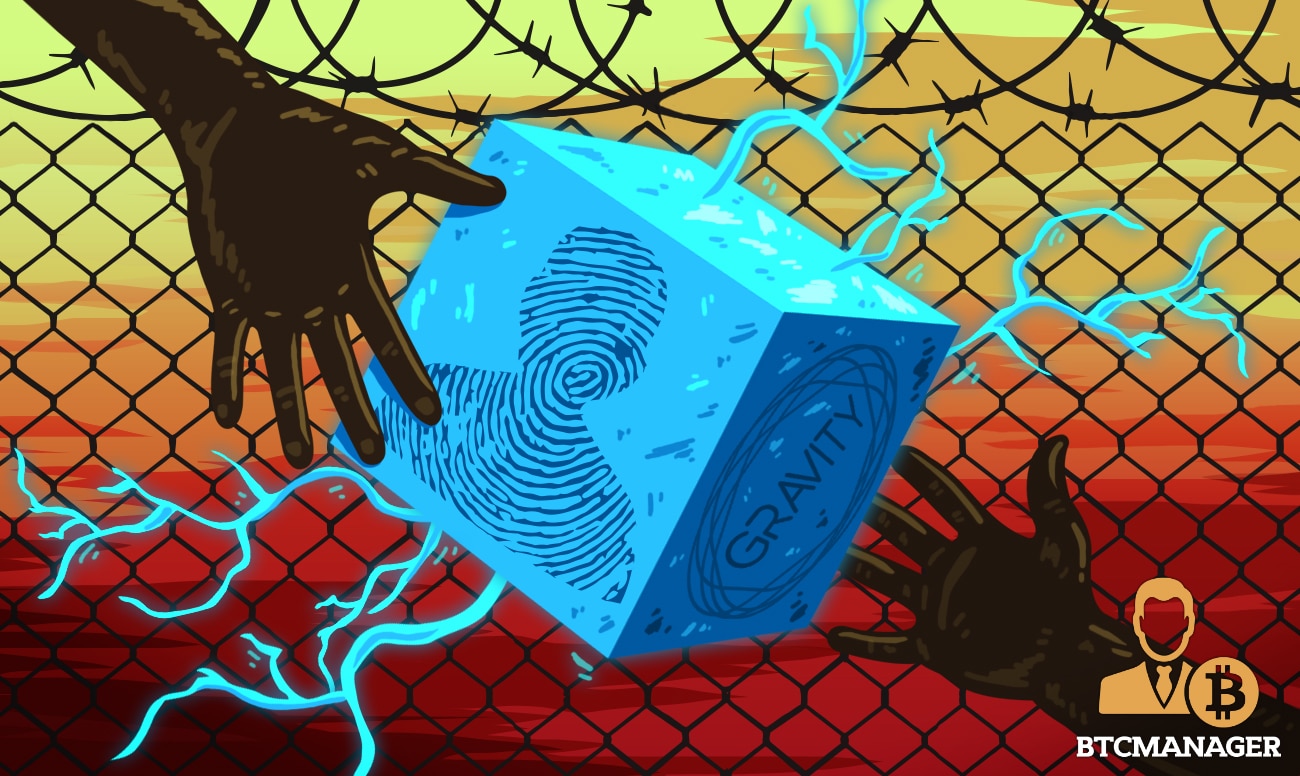 Gravity Earth, a Kenya-based distributed ledger technology (DLT) startup is using the groundbreaking technology to change the lives of refugees by managing their data and giving them access to financial services through blockchain technology, according to a TechCrunch report on November 29, 2018.  
Using Blockchain Technology to Improve Standards of Living
At a time when quite many startups are launching blockchain-powered platforms targeted at transforming one sector of the economy, or the other, Gravity Earth is creating a solution that will help the less privileged ones in the society to lead better lives.
Present at the TechCrunch Disrupt Berlin on the Startup Battlefield stage, Gravity Earth explained how it's using DLT to manage the information of refugees, allowing them to have access to financial services and other essential resources that would enable them to live like the rest of the world.
Established by Johannes Ebert, Laurent Salat and Paul Langlois-Meurinne, Gravity Earth has built a decentralized solution that securely stores the personal data of thousands of people in a way that makes it accessible to authorized NGOs who'll, in turn, use this information to render services to them.
At current, Gravity Earth says its blockchain solution is close to its first deployment at the Kakuma refugee camp,  Kenya which has about 80,000 people.
If all goes according to plan, the team expects to first use the decentralized solution in tracking the daily attendance and academic performance of students in three schools inside the refugee camp.  
Gravity Earth says the platform will make use of the biometric data of the users and teachers will also be able to upload performance and test data through a web app.
"Everyone in the camps is an unknown person, so every piece of information known about them gains a lot of value. That could be tracking attendance in schools or basic identity like age, the total number of kids in the household, languages spoken and more," said Ebert.
Third Parties validate Refugees Data, No ICO Plans
In a bid to simplify the data validation process, Gravity Earth says it educates the refugees on the importance of allowing third parties to access their data and it incentivizes third parties such as financial institutions and others, to provide and validate data on users.
Validators get bonuses such as mobile airtime, lotteries, etc. when they complete the task. Gravity Earth says this model makes validating the claims of refugees easier. It also connects the platform to third parties, like financial services platforms to give users access to banking services seamlessly.
With an undisclosed amount of seed money raised so far and serious plans to raise VC capital next year, Gravity Earth says it has no intentions of launching own initial coin offering (ICO).