Grayscale Bitcoin Trust Scores Reporting Company License from SEC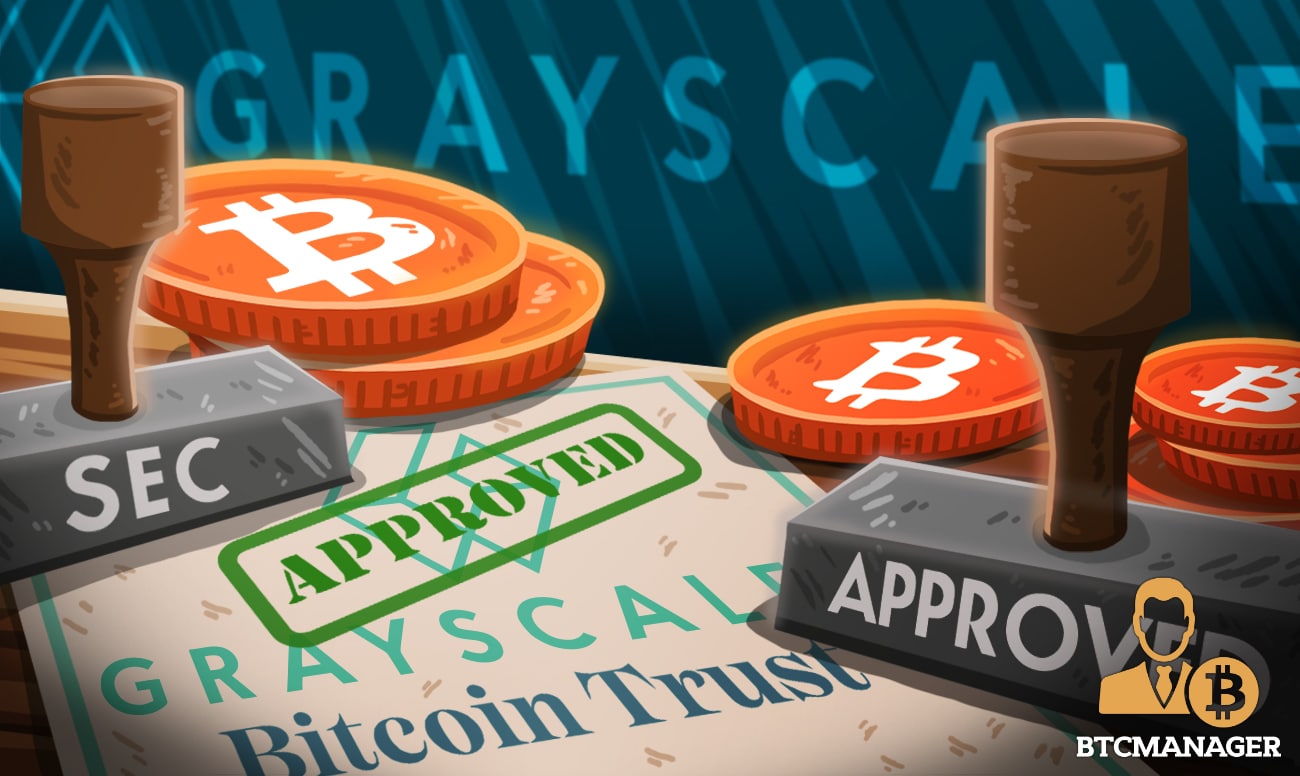 Grayscale Bitcoin Trust (GBTC) has obtained approval from the U.S. Securities and Exchange Commission (SEC) to become a reporting company, thus registering the company's shares with the Commission.
World's Largest Crypto Asset Manager Now SEC Reporting Coy
Grayscale Investments, the parent company of GBTC announced the news of the SEC approval via a press statement issued on Tuesday (January 21, 2020). According to the press release, the SEC approved GBTC's 'Form 10' application filed back in November 2019 thus making the Trust a reporting company.
Following the approval, Grayscale Bitcoin Trust will now be able to file quarterly and annual reports, as well as other documents mandated by the Exchange Act to the SEC. As an SEC reporting company, GBTC investors who buy shares from private placements can now liquidate their holdings after 6 months instead of 12 months.
Earlier in January 2020, GBTC announced another private placement round for its shares to qualified investors. Per SEC guidelines, accredited investors fall into the category of individuals with a net worth above $1 million, with annual incomes of $200,000 and above. Individuals with joint annual incomes of $300,000.
Public Trading Next for Grayscale Bitcoin Trust?
GBTC becomes the first crypto investment channel to obtain SEC reporting company status which paves the way for the Trust to consider public trading. Such a move would constitute a further expansion of GBTC's investor base.
Grayscale will be hoping for a continuation of GBTC's positive 2019 performance. As previously reported by BTCManager, Grayscale Bitcoin Trust recorded as much investment in 2019 as all the Trust did between 2013 and 2018.
Even during periods of price spot drawdowns in the Bitcoin spot market, GBTC maintained its hot streak. By mid-Q2 2019, GBTC already had a 37 percent premium on the Bitcoin spot market, trading at $11,600 while BTC was hovering above $8,500 at the time.
Data from Yahoo Finance shows GBTC shares currently trading at $9.74, down 3.28 percent over the last 24 hours. The share price drop also signals a closing of the gap between the GBTC premium and the Bitcoin spot market which may indicate an imminent breakout for the top-ranked cryptocurrency.
The current share price is still some way below the $29.66 all-time high (ATH) recorded at the height of 'crypto-mania' in mid-December 2017. GBTC's market capitalization currently stands at over $1.7 billion.