Grayscale Partners with BNY Mellon for ETF Services for GBTC Trust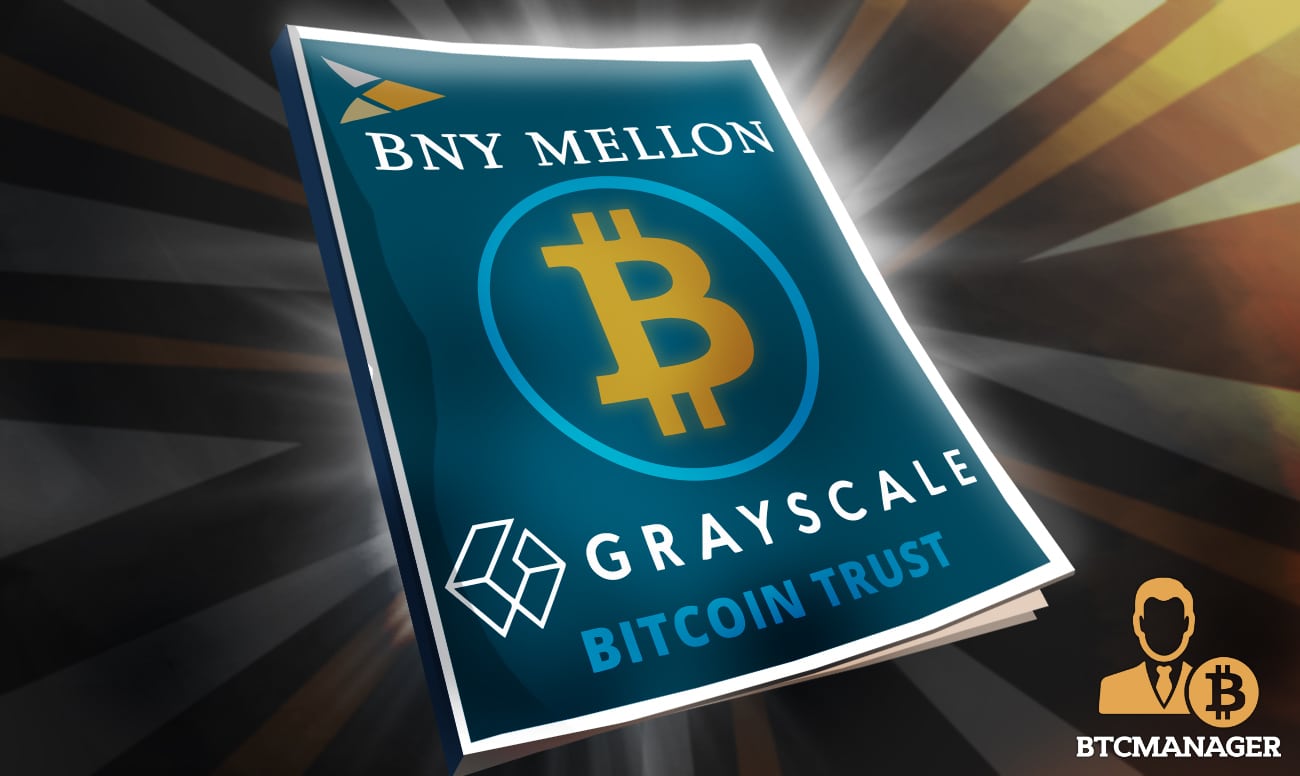 Grayscale Investments today announced it has chosen BNY Mellon as an asset servicing provider for Grayscale Bitcoin Trust.
Grayscale Investments Banks on BNY Mellon
Grayscale Investments, the largest crypto-asset manager in the world in terms of AUM has inked a deal with leading American bank BNY Mellon as an asset servicing provider for its flagship product dubbed the Grayscale Bitcoin Trust (GBTC).
American's oldest bank, BNY Mellon will provide a wide range of services to Grayscale Investments for its flagship Bitcoin (BTC) investment product.
The partnership entails BNY Mellon providing fund accounting and administration effective October 1, 2021, to Grayscale Bitcoin Trust. Further, there are also speculations that BNY Mellon will provide transfer agency and ETF services for the GBTC should it convert to an ETF.
The agreement between the two entities will offer Grayscale improved scalability, resiliency, and automation via BNY Mellon's market-leading platform which includes BNY's proprietary ETF Center which offers technology specifically designed to support digital asset ETFs.
Commenting on the development, Michael Sonnenshein, CEO, Grayscale Investments, LLC, noted:
"Engaging BNY Mellon is an important milestone as part of our commitment to converting Grayscale Bitcoin Trust into an ETF."
Adding:
"BNY Mellon has a long-standing reputation as a trusted provider and has established one of the first teams dedicated to servicing the growing digital currency asset class. We are pleased that BNY Mellon will join a group of Grayscale's best-in-class service providers, helping us deliver a seamless, industry-leading investment experience."
Grayscale Gearing Up for the Bitcoin ETF
This latest development or the partnership with BNY Mellon comes shortly after Grayscale expressed its intention to convert its GBTC shares into an ETF once the U.S. regulators approved such a derivative product.
At the time, the firm said:
"Today, we remain committed to converting GBTC into an ETF, although the regulatory environment will drive the timing. When GBTC converts to an ETF, shareholders of publicly traded GBTC shares will not need to take action, and the management fee will be reduced accordingly."
Similarly, in March this year Grayscale's job postings hinted that the company is committed to launching a bitcoin ETF at the earliest.
When the U.S. regulators will green-light any such ETF, however, remains anyone's guess.