Grayscale to Launch Institutional-Grade DeFi Fund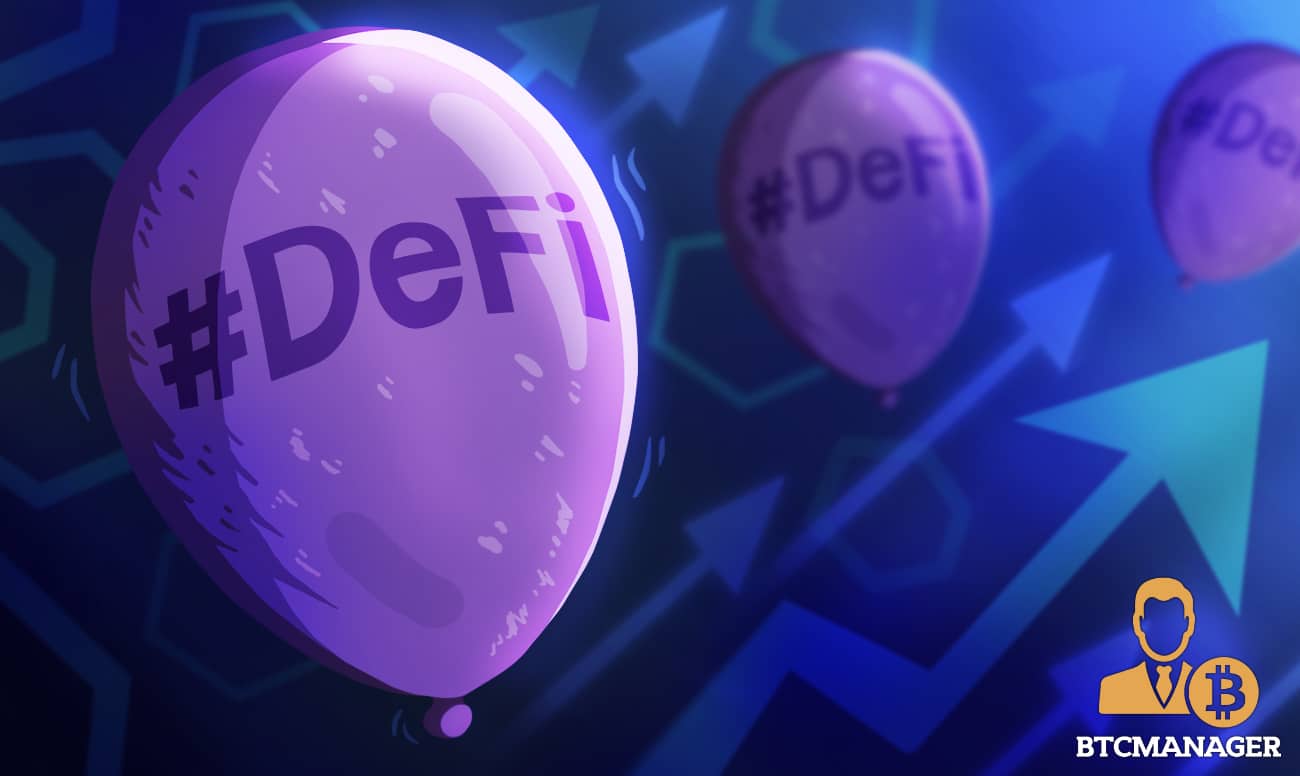 Grayscale CEO Michael Sonnenshein today announced the launch of a blue-chip DeFi fund based on Coindesk's DeFi-specific index.
Grayscale Unveils DeFi Fund
Sonnenshein made the announcement speaking on CNBC's Squawk Box, adding that the digital asset manager has witnessed a sharp increased in demand for DeFi tokens from its existing pool of clients.
The fact that DeFi assets are in high demand hardly comes as a surprise as the TVL locked in various DeFi protocols continues to hold strong against the current market downtrend.
According to data from DeFi Pulse, digital assets worth more than $55 billion are currently locked in DeFi protocols.
In addition to the DeFi-focused fund, the firm has also developed an institutional-grade DeFi index, the CEO said.
He added the fund will give an easy option to individuals seeking to invest in DeFi protocols via a singular investment vehicle. The fund's constituents indicate it will give the investors huge exposure to tokens like Uniswap (UNI), Aave (AAVE), Compound (COMP), and other similar blue-chip DeFi tokens.
The exact constituents of the fund are (approx):
1) UNI: 50%
2) AAVE: 10%
3) COMP: 8%
4) CRV: 7.5%
5) MKR: 6.5%
6) SUSHI: 5%
7) SNX: 4%
8) YFI: 3%
9) UMA: 3%
10) BNT: 2%
Sonnenschein added the DeFi Fund will be Grayscale's 15th crypto-based investment vehicle.
At present, Grayscale offers a wide variety of investment vehicles, predominantly based on major cryptocurrencies such as bitcoin (BTC), and ether (ETH).
Of late, however, the firm has also unveiled funds based on other large-cap crypto assets such as Chainlink (LINK), Basic Attention Token (BAT), and Filecoin (FIL), among others.
Most recently, as reported by BTCManager, Grayscale added a considerable amount of Cardano (ADA) to its large-cap fund.
Grayscale Has Its Eyes Set on Bitcoin ETF
If recent reports are anything to go by, the largest crypto asset manager in the world is also keen on launching a bitcoin ETF at the earliest.
BTCManager reported on April 5 that Grayscale would convert its Grayscale Bitcoin Trust (GBTC) shares into an ETF once U.S. financial regulators approved of such a derivative product.