Grayscale Investments Files with SEC to Convert GBTC Trust Into Spot Bitcoin ETF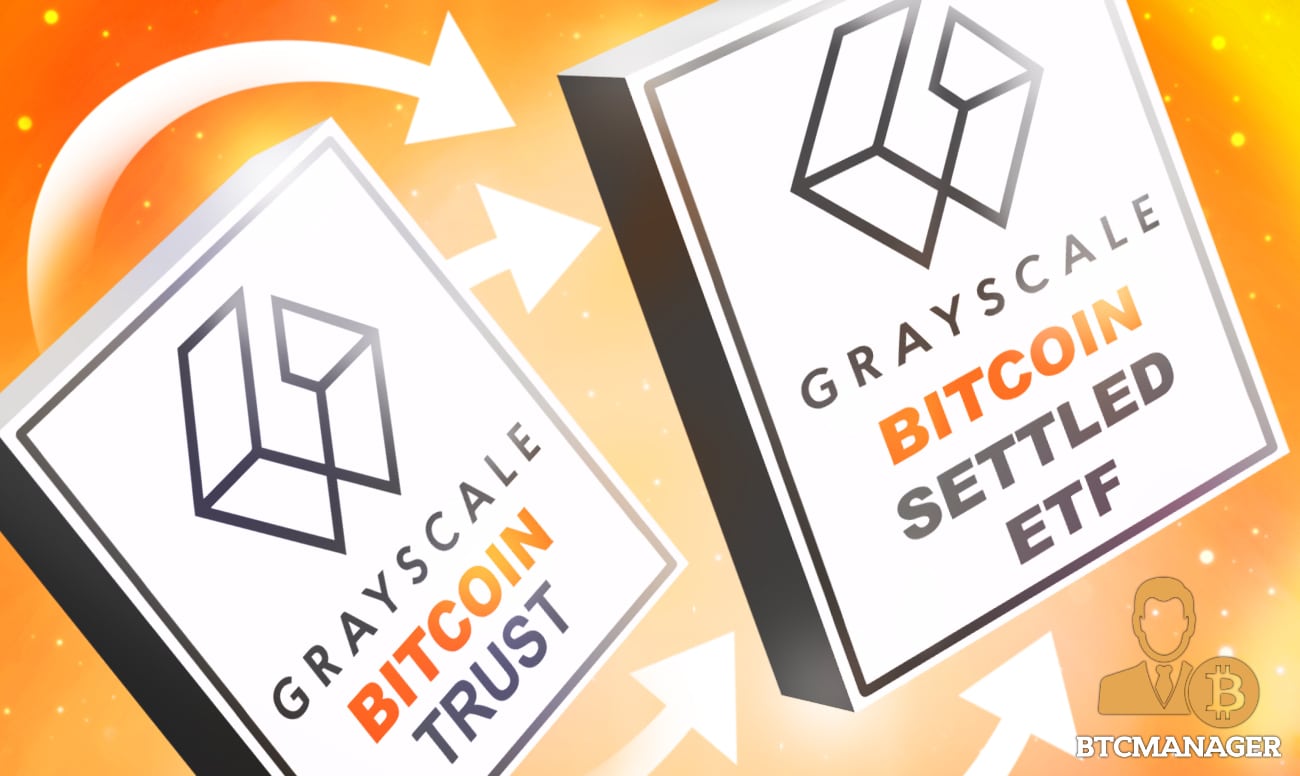 As the first US SEC-approved Bitcoin futures ETF goes live, Grayscale Investments is eyeing to launch the US's first spot BTC ETF.
Grayscale Investments Files with the SEC for Spot Bitcoin ETF
The world's leading digital currency asset management firm Grayscale Investments today announced that NYSE Arca had filed with the US Securities and Exchange Commission (SEC) to convert the Grayscale Bitcoin Trust into a Bitcoin Spot ETF. 
Notably, the move by Grayscale comes shortly after ProShares' Bitcoin futures went live earlier today after receiving all the regulatory approvals from the US financial watchdog.
Commenting on the development, Michael Sonnenshein, CEO, Grayscale Investments, said:
"Since 2013, the Grayscale team has worked tirelessly to build the world's largest, most transparent Bitcoin investment vehicle, GBTC, while partnering with policymakers and regulators to build familiarity and trust in Bitcoin, blockchain, and the underlying Bitcoin market."
Adding:
"In becoming the first crypto SEC reporting investment vehicle, GBTC has helped move the entire digital currency ecosystem forward. As we file to convert GBTC into an ETF, the natural next step in the product's evolution, we recognize this as an important moment for our investors, our industry partners, and all those who realize the potential of digital currencies to transform our future." 
Notably, the firm has applied to convert all of its digital assets investment vehicles into ETFs. At present, the company offers products for Bitcoin, Ethereum, Litecoin, Chainlink, and Zcash, among others.
The current USD value of assets under the management (AuM) of Grayscale sits at close to $40 billion that represents investments from individuals and institutions across all 50 states in the US, the announcement reads.
Will the SEC Approve a Spot Bitcoin ETF?
While Grayscale is an influential player in the crypto market, it remains to be seen whether the financial watchdog would approve a spot BTC ETF.
There are reports that the current SEC chair, Gary Gensler is not the one for spot BTC ETFs on account of the lack of consumer protection it offers due to the volatile price of Bitcoin. According to the SEC, a Bitcoin futures ETF provides ample consumer protection.
In related news, BTCmanager reported that Galaxy Digital had filed for its own Bitcoin future ETF with the SEC.