Grayscale's Stellar Lumens (XLM) Investment Trust to Lure Burned Crypto Investors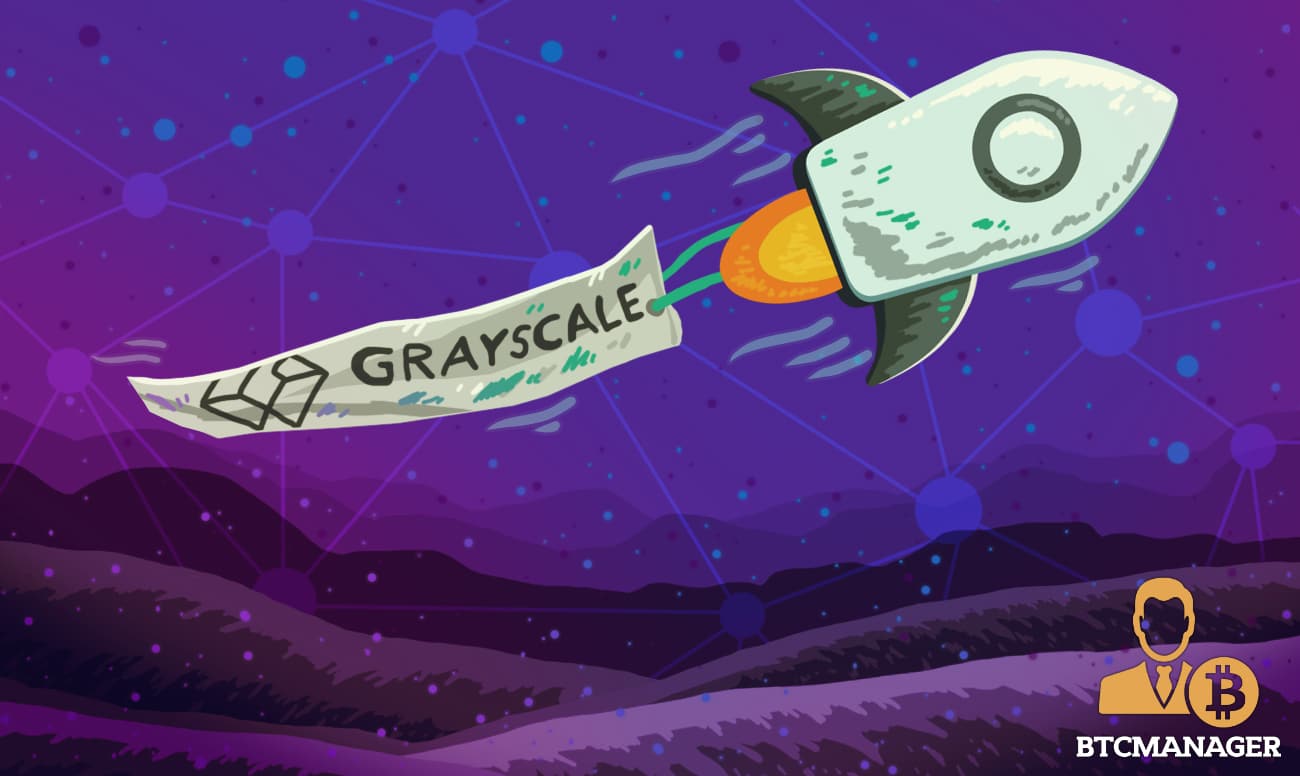 On January 17, 2019, Digital Currency Group's investment subsidiary, Grayscale Investments, announced the launch of the Grayscale Stellar Lumens Trust, the first investment fund exclusively dedicated to the cryptocurrency Lumens (XLM).
Stellar Gets an Investment Trust
The Grayscale Stellar Lumens Trust is the ninth single-asset investment fund dedicated to cryptoassets that the management company has launched since introducing the Bitcoin Investment Trust back in 2013.
The Stellar Network was launched in 2014 by Ripple co-founder Jed McCaleb and former lawyer Joyce Kim as an open-source, decentralized blockchain network for digital currency to fiat currency transfers to enable low-cost, high-speed cross-border money transfers. Since its launch, Stellar has grown into one of the most established cryptocurrency networks with a market capitalization of over $2 billion.
The Stellar Lumens Trust, whose inception date was December 6, 2018, currently has $400,000 of assets under management and tracks the market price of Lumens (XLM), minus fees and expenses. The annual fund management fee is 2.5 percent and only accredited and institutional investors are able to purchase shares in the fund, which is traded over-the-counter. Michael Sonnenshein, Managing Director of Grayscale, said:
"We are pleased to bring Grayscale Stellar Lumens Trust to market and will continue to provide investors access to established blockchain projects with substantial traction and resources. Grayscale has established a leadership role in this emerging industry and the launch of this product will expand our coverage of the digital asset universe."
Investment Trusts Testament to Institutional Demand for Crypto
Grayscale Investments has done an excellent job building a bridge between the cryptoasset investment space and the institutional investment community through the launch of several cryptocurrency investment funds.
Not only does Grayscale offer nine single-asset trusts, but it also launched the Grayscale Digital Large Cap Fund in early 2018, which provides investors with diversified exposure to five large cryptocurrencies: Bitcoin (BTC), Ether (ETH), XRP, Bitcoin Cash (BCH), Litecoin (LTC).
As BTCManager reported in November 2018, 70 percent of funds into Grayscale's crypto investment trusts have come from institutional investors. This trend is especially encouraging for the cryptoasset investment community given that 2018 was probably the worst bear market that crypto investors have experienced.