Growth in the Ecosystem: BTCMANAGER Week in Review for February 14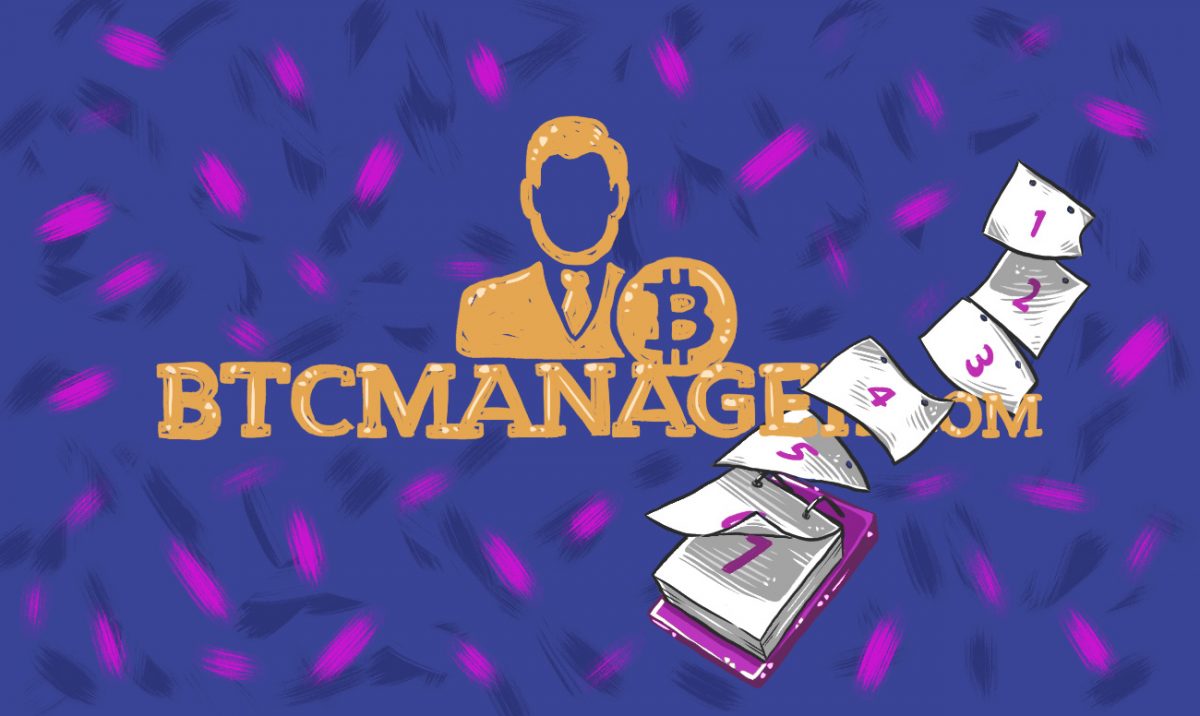 Happy Valentine's Day! Startups have been feeling the love in the Bitcoin ecosystem this week; some have begun to take their first steps into the space while others have expanded their scope and markets. We followed established companies like Airbitz and BitGo, introduced readers to the Rein Project and charted the rise of ConsenSys in a two-part series.
Compiled from stories by Nuno Menezes, Diana Ngo, Michael Scott and Joseph Young
Rein's Experiment in Decentralized Labor: An Interview with David Sterry
Rein is a decentralized labor market enabling contractors and freelancers to get together without having to rely on intermediaries in a completely decentralized way. Rein brings together technologies like Bitcoin, multisig escrow, microhosting servers, ECDSA-signed documents and balanced incentives to create a decentralized labor market. Alternative decentralized projects like OpenBazaar, or Blocktech (Alexandria) and now Rein, are trying to introduce new services governed by its own users which are completely immune to censorship. At the moment, the Rein platform is useable but fairly rudimentary.
David Sterry, Rein's developer, spoke with BTCMANAGERabout his plans for the platform and how he envisions its role in the Bitcoin ecosystem.
Blockchain technology has the potential to open the way to the creation of a global payments environment with less friction, higher speed, greater efficiency and enhanced transparency and security.  D+H, the financial technology provider that recently integrated blockchain technology into its payment services hub, has released a new whitepaper highlighting five main issues that need to be resolved in order for the blockchain to deliver its full disruptive potential: find the right problem Emerge with a dominant technology; retain its disruptive potential despite regulatory requirements; scale up to handle the volumes and speeds required by the financial industry; and align its evolution with banks' timescales and perspective.
BitGo Reaches $1 Billion Monthly Transaction Milestone
Leading security platform and key management solutions provider BitGo has tripled its transaction volume, and is now handling more than US$1 billion worth of bitcoin payments per month. Since mid-2015, BitGo has continued to partner with leading bitcoin platforms and startups in the industry, including Bitfinex and Kraken to integrate their robust security management systems, enterprise-level blockchain solutions and multi-sig wallet technologies.
The BitGo team explains that the use of the multi-signature technology or P2SH has generally increased since early 2015, with more than 10% of all bitcoins protected by multi-signature enabled wallets globally. Because of the successful hacking attacks launched against prominent bitcoin platforms like Bitfinex, a growing number of startups and bitcoin firms have begun to implement the multi-signature technology onto their wallet platforms, with security solutions provider like BitGo. After a collaboration between BitGo and Bitfinex for a few months, the two startups unveiled a Bitcoin settlement and security architecture which provides an unprecedented level of security and transparency to their users.
The support for Segregated Witness, a block size and bitcoin network scaling mechanism proposed by Bitcoin Core developer Pieter Wuille at the Scaling Conference Hong Kong, has grown exponentially since its introduction on December 7, 2015. An increasing number of prominent bitcoin startups including CoinKite, Mycelium and BitGo have already announced their support for Segregated Witness and have established plans to adopt the mechanism into their platforms.
BTCMANAGER breaks down how Segregated Witness works, why it could be an important part of emeliorating the block size dilemma, and in which ways it still could fall short of being a solution.
Recent waves of investment have given rise to a series of pioneering developments in blockchain technology. Two new ventures partnered up to develop and integrate uPort Digital Identity technology and other wallet tools onto the Digix Gold platform. Digix and Consensys are cooperating to integrate a wallet and the next generation of identity portal systems using the Ethereum platform.
In this first installment of a two-part series,  BTCMANAGER interviewed Andrew Keys of ConsenSys in order to get the full story.
Shortly after announcing a partnership with Digix, ConsenSys is now partnering with Blockapps and Canonical to deliver the next generation of digital identity security and verification by integrating the Ethereum-based Nimbus uPort Biometric Digital Identity  tools on Ubuntu phones. The companies are working to bring a whole new level of privacy and security to the mobile industry. By using the recently developed Ubuntu phone with the Nimbus uPort biometrics system, users owning a digital identity will be able to self-govern all their personal information and all the information they send and receive through their phones without having to rely on a third party.
As part of its recently announced focus on expanding its global brand awareness, the San Diego, California-based Airbitz is now launching its app-centric buy/sell feature in Europe through new partnership with the Dutch exchange CleverCoin. The buy/sell features ensuing from this Airbitz/CleverCoin partnership will be available in 19 countries, including France, Germany, Greece, Portugal, Spain, and the Netherlands, allowing the similar services to those offered by Airbitz in North America.
To foster rapid adoption, beta testers are being sought in the Eurozone in an effort to gather consumer experience feedback. Airbitz hopes that these and future strategic relationships will spark momentum in Europe for widespread consumer and business acceptance of bitcoin. According to company spokesperson M.K. Lords, the aim is to continue to herald bitcoin into new markets by boosting the app's buy/sell limits, discount offerings, and connection to other commerce partners.