Hackers Exploit Ravencoin (RVN) Bug to Mint $5.7M Worth of Tokens from Thin Air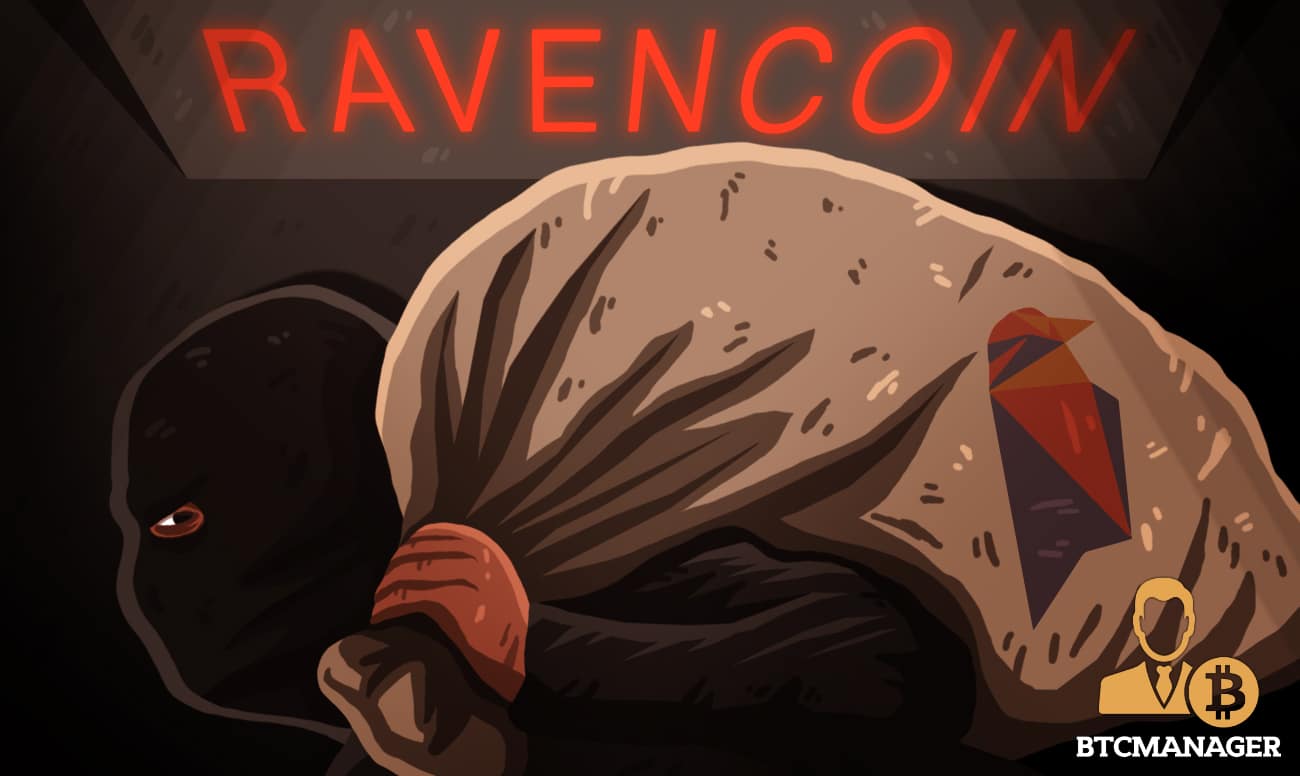 Rogue actors have reportedly exploited a blockchain vulnerability on the Ravencoin (RVN) network to print 315 million additional RVN tokens worth about $5.7M.
Hackers Mint 315M RVN from Thin Air
Ravencoin announced the news in a Medium blog post published on Thursday (July 3, 2020). According to the statement from the project, devs at the CryptoScope team informed Ravencoin of the presence of the protocol bug that effectively allowed inflation of the latter's token supply.
Suspected hackers were reportedly able to mint 315 million RVN 'coins,' about 1.5% of Ravencoin's supply cap of 21 billion tokens. The rogue actors allegedly inflated the 5,000 RVN "coinbase" per block logic baked into the Ravencoin protocol.
At the current market price, the minted tokens amount to about $5.7M. An excerpt from Ravencoin's statement reads:
"The vulnerability does not allow the stealing of RVN or assets that you own and control, but the minting did create RVN that should not exist. We've discussed the impact of the extra RVN and what can be done. Because those RVN were transferred to an exchange and traded, they are mixed with other RVN and therefore any programmatic attempt at burning them, with miner and community backing, would cause irreparable harm to innocent victims."
For now, the Ravencoin team says it will not publicize the details of the bug until when the patch is completed to avoid other rogue actors taking advantage of the vulnerability. The Ravencoin team also revealed that it is interfacing with law enforcement and crypto exchanges to freeze funds from the attack.
How will Ravencoin Deal with the Inflation Bug?
With the attackers already transferring their loot to crypto exchanges, Ravencoin says the network has already absorbed the damage from the inflation bug. However, the minting of tokens from thin air will mean an extra 44 days of mining.
The Ravencoin statement also proposed another solution that would involve eliminating the effect of exploit by making the additional 315M RVN part of the 21B total token supply. Such a move would mean shifting the halving dates to occur 44 days earlier.
The course of action will likely depend on the consensus reached by miners and the Ravencoin community at large. Miners and exchanges have been advised to upgrade to the latest project version.
Ravencoin is not the first altcoin token to discover an inflation bug in its protocol. As previously reported by BTCManager, Stellar patched a 2.25B XLM inflation bug back in April 2017.