What Is Ravencoin (RVN) and Is It a Legit Cryptocurrency?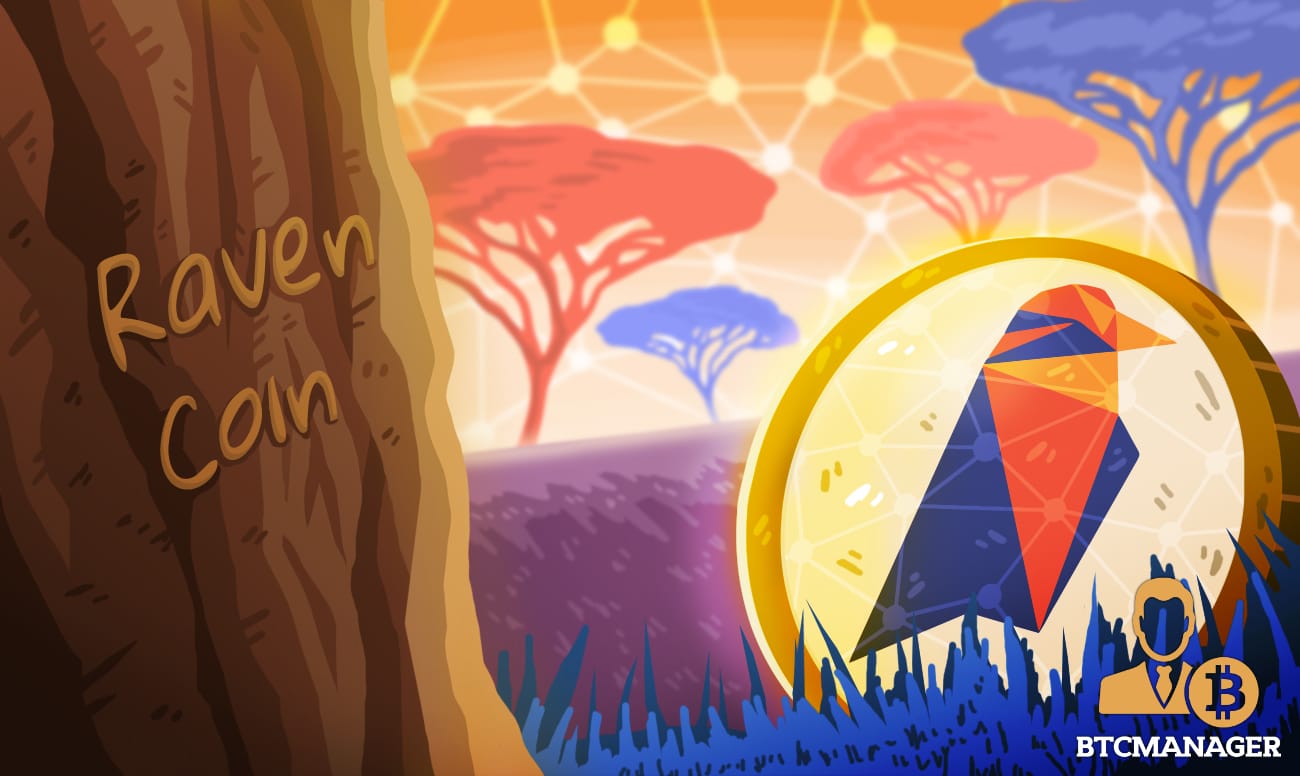 While there are thousands of blockchain-based cryptocurrencies currently in existence, a good number of them are just "shitcoins" with no use cases, while some others are designed to uphold the real ethos of blockchain technology. Here we take a sneak peek into Ravencoin (RVN) and what it has to offer.
Ravencoin (RVN) Just Like Bitcoin 
According to a report released by TheCurrencyAnalytics, on March 9, 2020, Ravencoin (RVN) is a proof-of-work (PoW) altcoin built using the Bitcoin Unspent Transaction Output (UTXO) model, as it is a fork of the Bitcoin code which offers unique asset creation via the interplanetary File System (IPFS) and messaging.
While bitcoin (BTC) focuses on functioning as a medium of exchange and store of value, the primary objective of Ravencoin (RVN) is to facilitate efficient and frictionless creation and transfer of assets from one entity to another.
Officially launched in January 2018, Ravencoin started off as an experimental coin focused on creating use case specific blockchain. In the Ravencoin ecosystem, there are no masternodes, RVN has no budget, and it does not employ anyone. As such, no one owes Ravencoin anything.
The Ravencoin reference reads:
"In the fictional world of Westeros, ravens are used as messengers who carry statements of truth. Ravencoin is a use case specific blockchain designed to carry statements of truth about who owns what assets."
Unique Characteristics of Ravencoin (RVN)
Ravencoin (RVN) is simply an idea fuelled by a large network of volunteers, miners, blockchain developers and builders. Unlike most blockchain projects, Ravencoin does not have a payroll, headquarter, budget or official meetings.
Importantly, Ravencoin is ASIC resistant, as it employs the X16R hashing algorithm which makes it almost impossible for it to be mined with ASIC mining equipment.
As such, unlike Bitcoin, where large firms such as Bitmain and others have the power to mine large chunks of BTC with their expensive ASIC miners, Ravencoin (RVN) creates a level playing field for everyone.
In essence, everybody has equal opportunity to mine or buy RVN, RVN has no pre-mine, no initial coin offering (ICO), and no coins are held for developer or founders rewards. The Ravencoin project is entirely community-driven and True Open Source.
The RVN network is complete in itself, as it's Mobile Wallet is compatible with Mnemonic Seed and it also supports voting, messaging and unique assets.
As reported by BTCManager earlier in August 2019, Overstock's tZERO added support for Ravencoin (RVN) on its Android and iOS apps.
"It's exciting enough that the tZERO Crypto app will let one trade RVN. In addition, Ravencoin's design makes it ideal to be woven into our grander vision of a blockchain tech stack for society," declared Overstock CEO, Patrick Byrne, at the time.
At press time, Ravencoin (RVN) is the 46th-largest cryptocurrency in the world. The price of RVN sits at $0.022, with a market capitalization of $127.22 million, as seen on CoinMarketCap.