Hackers Nab Fox TV Show Twitter Account to Promote Tron (TRX)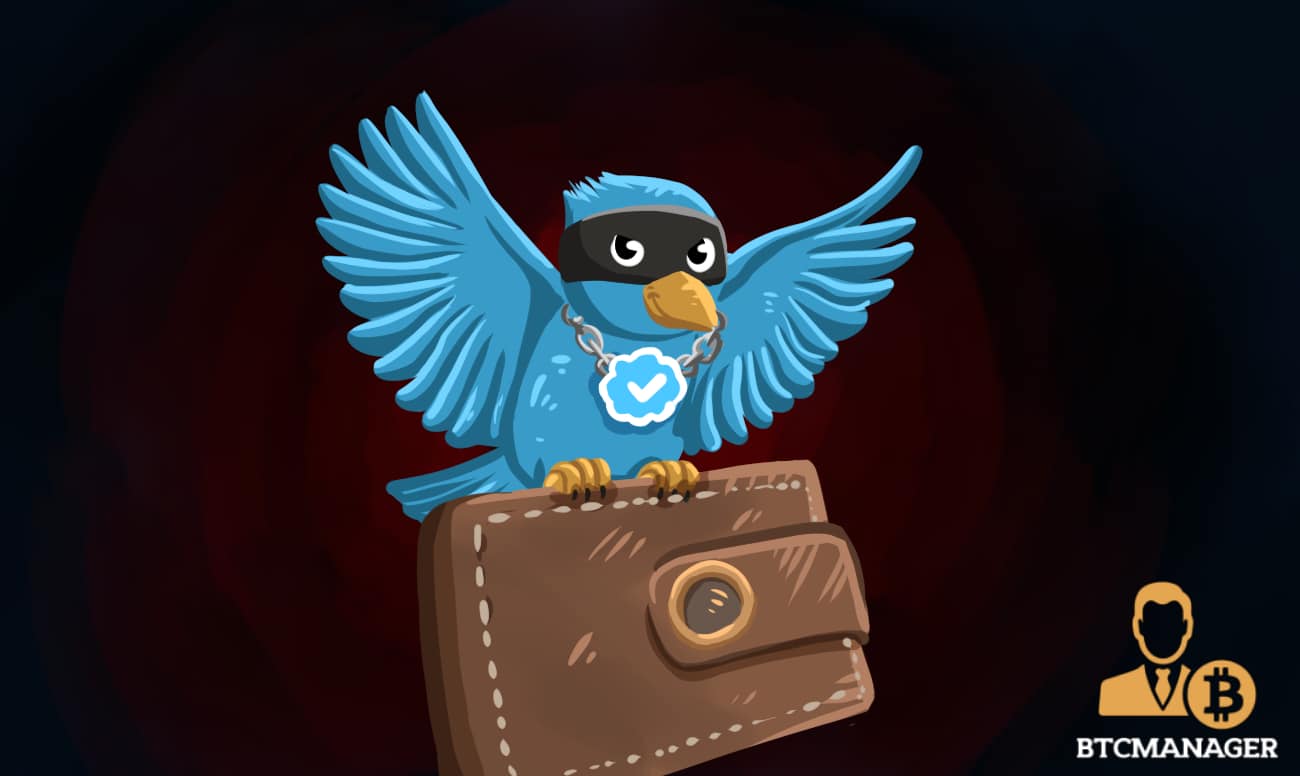 Cryptocurrency fraudsters are always innovating the ways to scam people. This time, someone took over a famous Fox TV show Twitter account and has reportedly been promoting cryptocurrency scams since July 21, 2018.
Twitter, Fox, and Tron
Hackers have surreptitiously taken over the official Twitter account of FOX's show Almost Human and since then have been using it for nefarious purposes. The hacker is now using the account to promote infected "giveaway" links. Fortunately, up until now, there haven't been any reports of people being scammed; however, Fox doesn't seem to have noticed that someone hacked their Twitter account.
The account in question is currently being used to impersonate Justin Sun, the founder and CEO of the Chinese crypto firm TRON (TRX). There has been little explanation on how the hackers got hold of the account, and from what it seems, the person in control of the Almost Human profile has been retweeting publications from Sun.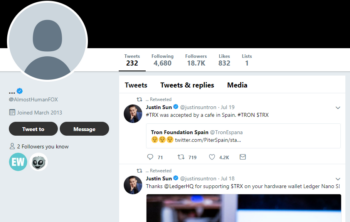 The Almost Human account on Twitter is clearly a big fan of Justin Sun and Tron
(Source: Twitter)
There has been a plague of fraudulent crypto actors running around on the microblogging platform, and so far the company has reacted only mildly to the outpour. Twitter giveaway scammers usually resort to retweeting posts from blockchain or cryptocurrency entrepreneurs, in an attempt to impersonate them as a method of mistaking their followers into sending funds.
According to the news outlet The Next Web, this is not the first time that these scamming attempts have been identified on Twitter; in fact, many have already gone viral. Even more concerning is that this is not the only way hackers and scammers are trying to use the service with nefarious intentions.
Users that update their username will inevitably lose their verified badge, but it just so happens that Jack Dorsey, the micro-blogging service CEO, revealed the company had recently suffered from a bug that allowed users to update their usernames without losing their Twitter Badge.
Community Reacts
Many famous blockchain individuals such as Vitalik Buterin, Ethereum co-founder, have alerted Twitter on several occasions. Dorsey came forward and explained that Twitter was indeed trying to solve the issue, but so far the company has yet to mitigate the problem.
For now, there is a batch of cryptocurrency scamming bots roaming around Twitter trying to get hold of newbies to fool them into sending their precious digital coins. In fact, this is becoming a real problem. Even Tesla CEO Elon Musk had his account hacked in the past.
Enthusiasts have already claimed that if Musk took some time to comment on this, Twitter needs to put its things together and start dealing with the problem.