Harmony (ONE) Announces a $1 Million Hackathon to Bridge TradFi with DeFi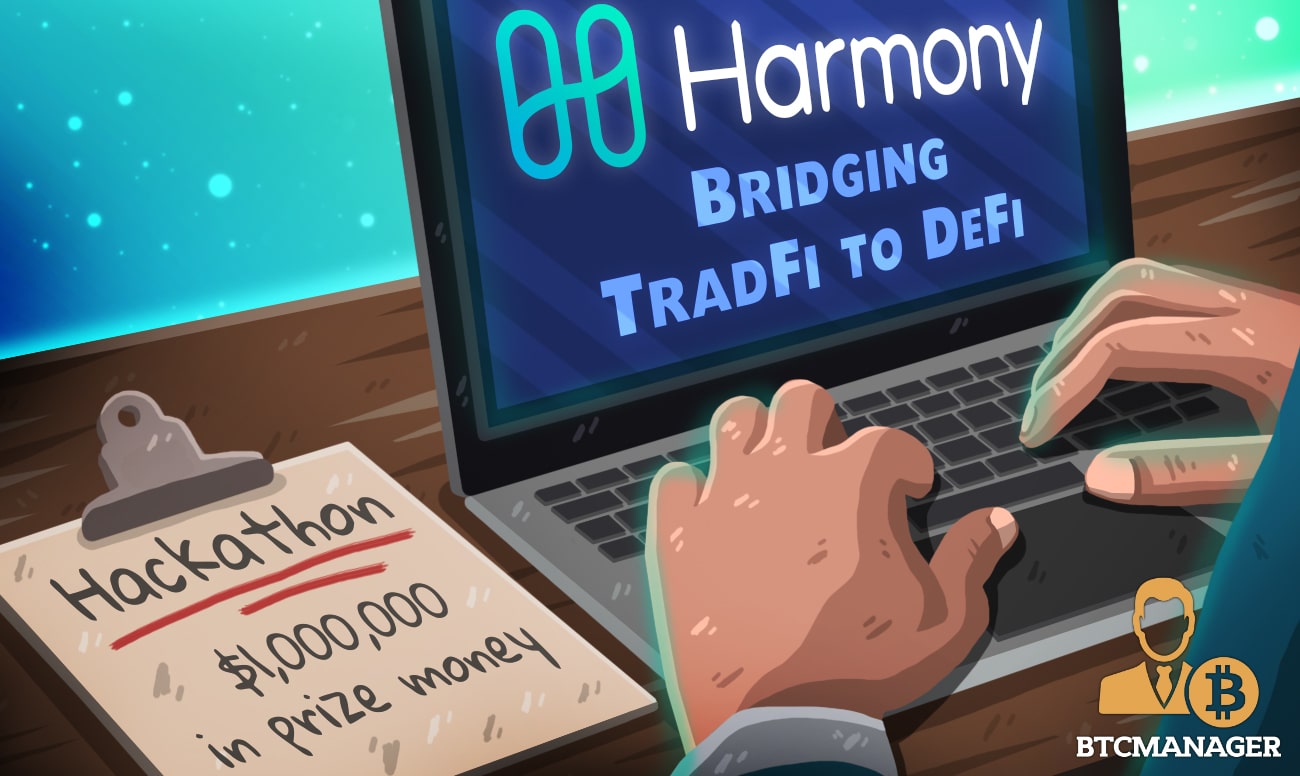 Harmony, a platform focused on scaling Ethereum dApps and promoting cross-chain finance, has announced a hackathon where participants stand to win $1 million worth of prizes and non-diluting seed funding, a post on July 16 reveals.
The Hackathon
Registration is ongoing and closes on August 15, where participants will hash it out until September 30, when the hackathon closes.
Participants will seek to resolve challenges around three main tracks on building interoperable and trustless bridges, creating social wallets and keyless security, and cross-border with Fintech integrations.
As part of this hackathon, there will be talks, 1:1 fireside chats, and workshops. Already, Coingecko, DappRadar, Dorahacks, and more have confirmed their support as partners.
The Rise and Rise of DeFi
DeFi, where over $55 billion worth of assets are now locked in various dApps like Uniswap and Maker, is touted to "destroy" traditional finance.
These financial dApps leverage the distribution and decentralization of the blockchain to eliminate the middle man, fostering trust and improving efficiencies.
Coupled with incentives and other attractive innovations over the last two years, the sphere has grown in stature. More products, fashioned after traditional services, are being ported and activated on various DeFi platforms.
DeFi and TradFi can Co-exist
While DeFi is undoubtedly disruptive, Harmony holds a different view.
The protocol's creators maintain that DeFi and TradFi can co-exist.
The objective of the hackathon will be to link traditional finance with DeFi by specifically rolling out programs that are designed, informed by the experience gained from conventional finance.
Harmony notes of growing interest from traditional finance users attracted to the laissez-faire nature of financial dApps unbound from constraining regulations and unnecessarily restrictive policies.
3/ So why TradFi to DeFi? In blockchain, finance is where we are seeing product market fit. But most of DeFi was created by people who didn't come from traditional finance. We want to bring more TradFi in to contribute to DeFi. We know they have much to teach us…

— Harmony 💙 (@harmonyprotocol) July 15, 2021
This week, one of the oldest non-custodial crypto exchanges, ShapeShift, as BTCManager reported, said it was dismantling its corporate structure and decentralizing.